by Andrew Ifeatu Jennifer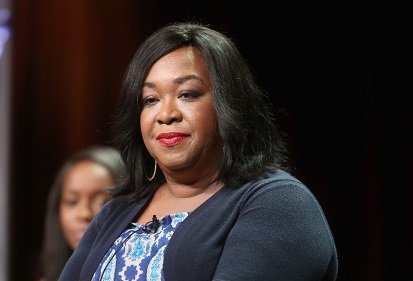 Being employed in a new generation company is not beans like my college roommate would say.
I stared into the small plastic mirror I had in my palm and smacked my lips together to smear my red lipstick well.
I stood up and tucked in my shirt properly.

Hips!
Check!

Butt!
Check!
Boobs!
Check! Check!
'Good to go, girl!' I breathed to myself and winked.
I bent to my Louis Vuitton handbag and took my Galaxy Tab. All thanks to the great lighting in the office, a single click and a fabulous picture of me splashed over the device's screen.
I smiled, remembering what my grandmother used to say that people look their best under an air conditioner.
I peered through the window blinds and saw Dave, smart as always in his crisp black suit, coming in. A handsome twenty-eight-year-old nobody would disagree is too young to be our Head of Operations.
I have been trying to get his attention for the past one month he resumed work with us, but this has proved just as hard as finding a virgin guy in Port Harcourt.
Anyways, today na today!
I trotted off down the corridor across the other side of the office to trade corporate banter with some of my colleagues, and possibly present myself in Dave's full glare while at it since his office is just beside theirs.
As I turned to cross the hall, my eyes fell on her and my legs froze immediately.
The monster was right on time.
"Good morning, ma!" I managed, nearly giving a maid-like bow.

"Ehen," she replied.
Greetings are meant to be exchanged with smiles, but she barely even looked at me, not to mention smiling.
I turned and watched her walk down to her office with so much grace and charm.
She was Margaret Thatcher, my boss. Young, extremely beautiful and fear-inspiring.
I shrugged my shoulders and continued with my mission before she'd come out again.
At noon, we had a meeting with some prospective investors. Dave handled the presentation and it was amazing. Of course everything about him always usually is.
The men agreed to invest and promised to start transactions the following week.
We were still in the euphoria of the great news when my phone rang out in its signature ringtone—Adele's Hello.
Hello, it's me,
I was wondering if after all these years you'd like to meet
To go over everything
They say that time's supposed to heal, yeah
But I ain't done much healing…

I cut the call immediately and on instinct looked up at Madam.
She had a look close to disgust on her face.
"You should learn to leave your phone on silent mode at times like this!" she spat out. "And that ringtone of yours is horrible!"
I looked at her again, wondering if it was just the call alone that had made her look so angered.
I shook my head. No, I whispered in my mind. There's got to be more to it.
Perhaps she envied my new blazer or sexy bun hairstyle.
Or maybe she had noticed that I like Dave…maybe we both have our eyes on the same candy.

Whatever! I nearly rolled my eyes.
A girl has got to do what a girl has got to do.

Friday morning! Blazing fluorescent lighting, air-conditioned office and the feeling of having the weekend at just the bridge of my nose had my mood in sugar-coated packets.
'TGIF!' I yelped and I settled down in my office.
I was about starting to meditate on how to spend the weekend when the door came open and she walked in.
"Abigail, please am not feeling too well today, I need you to help me work on some files in my office," she said.

"I will be right with you, ma," I said, starting to rise immediately.

I followed her and all the while kept asking myself, "Did Madam Margret Thatcher just say please?"
Hmm…the heavens must smile today!
In her wide and exquisite office, she showed me what to do and left.
I had typed for a while when I realized that I had deleted the wrong file.
I quickly clicked on the Recycle Bin to restore the file and saw that Madam had deleted a lot of images.
My curiosity grabbing a better part of me, I restored all the files in the Bin and started to open them one after another.
They were pictures of her and a young man.
He looked dapper and cute and with a very sexy smile.
She had deleted over a hundred pictures of them together.
I leaned back into the seat and began to calculate.
Madam had had to delete so many pictures of her with a man—a fine sexy ass of a man— and hated my ringtone, Adele's Hello. Hmm. It all smelt like a love story gone sour to me.
Eyaah.
Madam Margret Thatcher was obviously heartbroken.
She was not made of steel after all.
I picked my phone at once and changed my ringtone to Beyonce's Irreplaceable.
To the left, to the left
Everything you own in the box to the left
In the closet that's my stuff
Yes, if I bought it, please don't touch, don't touch…
***

Andrew Ifeatu Jennifer is a graduate of Federal University of Technology, Owerri in Nigeria.


She blogs at Fadoflow Media and hopes to use literature to entertain and educate the public. She believes life does not exist without literature.
Meet her on Twitter: @jennieifeatu