Written by Daniel Nkado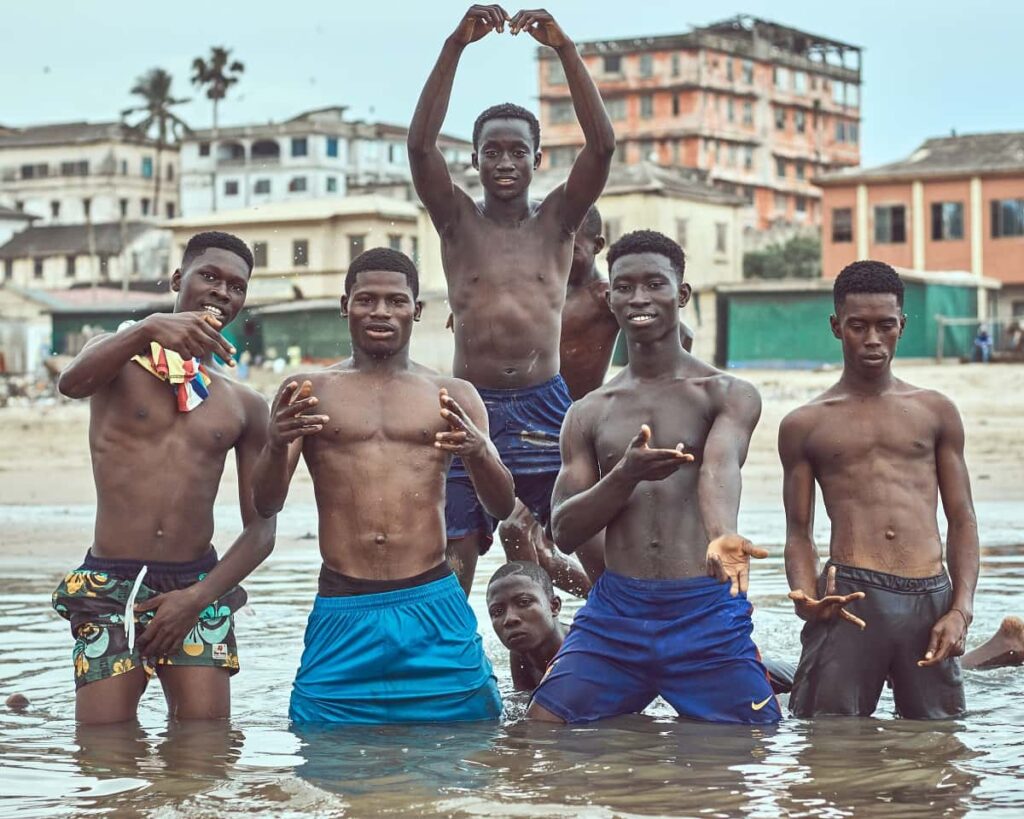 Ever since I turned 14, nothing has remained as it previously were for me. A few years back I cared less about what I had on whenever I am outside. I played swell with the boys topless, shouted and roared in a very high voice just like them.

I did not get unusually warm whenever Emenike pulled off his shirt in my presence—he quite often did. I did not turn to look again, and again, at the sweat-relaxed hairs below his stomach. They were few then, the hairs. Now his entire abdomen is almost covered in them. There are some on his chest now too.
Before Mama explained the monthly stain to me and gave me the things to use, I still spread my panties outside. I was straight-shaped, small and carefree. Now I've started getting rounder, and quite very sensitive too.
I no longer shout when the boys are around. I hardly even come out to play with them anymore. I'd rather remain indoors, reading my Animal Farm and once in a while feeling the new growth on my chest. I'd cup one, then the other, and then let go.
Not sure I like them [my young breasts]—at least not as much as Emenike does. He stares at them every chance he got and pleads with me, sometimes on his knees, to allow him touch them.
'Please,' he said, 'just touch and nothing else.'
'No!' I always said. 'Biko, si ebea puo!'
Mama said I must be that mean if not I would become pregnant like Chinelo, and become the village shame. Meeting a boy in the dark always leads to shame, Mama said. If true, I do not know.
I am not pregnant now, but I'm still not as plucky as Chinelo, or Chi-Baby as we fondly call her. Even with all the gossip, sneers and stories, she cavorted around the village in her usual loud manner, bold and blithe as ever. Her protruding stomach hasn't made her shy. At least not as shy as my young breasts have made me.
She has stopped coming to school, but often comes on Saturdays, at about the same time I come to sweep the staff room in preparation for the coming week. She'd pluck some flowers from the lantana plants growing at the back of the class and fix them to her hair, and then move to the field where the boys are playing ball.
One day, Uchenna called her ada-mkpuke and she blinked hard at him, hissed loudly and, while rubbing her big belly, called him enwe. I heard it and laughed before walking past them to the staff room.
It was that same day too, hours later, that I caught Emenike at the back of the class.
Through the half-closed window, I'd seen him pass. I moved a little, leaned into the wall and peeped. He unzipped his knickers and started to pee—a steady flow of amber-coloured waste water. But long after the urination and its sound stopped, he still stood there.
I kept watching him.
I saw when his thin organ started to swell and extend, increasing to almost four times its former size. I saw when he spat a few times into his palm and held the organ and started to stroke it. He would pause, spit into his palm again and then continue.
I saw when his knickers dropped to his feet, and he didn't even seem to realize. He shut his eyes instead and his lower body started to wobble like an earthworm dropped in salt.
What is he doing? This strange SS3 boy.
Magic. Tufia!

***
About the writer:
Daniel Nkado is a Nigerian writer and the founder of DNBStories.com. Get his books on DNB Store, OkadaBooks or BamBooks!