FIVE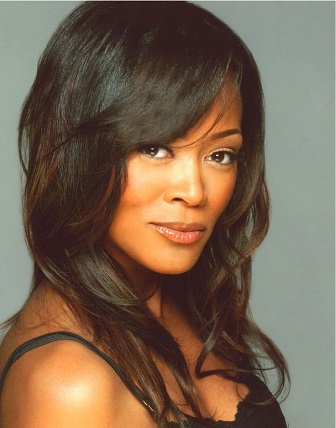 'What is that?' Amaka whispered.
'What do you think it is?'
Without so much as another look at the object Phillip held out, Amaka tied her wrapper back, firmly above her breasts.

Walking away, he held her arm. 'Wait. What?'
'What is what?'
'What is your problem?' Unlike Amaka, he kept his voice very low.
'Why do you have a condom?' Amaka said.
He was silent.
'And you have no fear bringing it and showing it to me?'
'Why should I be afraid to show you a condom?'
'Get out! Have you no respect that I am your wife?'
'What are you saying? Had we used this before, we wouldn't have made the first mistake we did.'
Amaka's eyes came wider in what seemed like shock.
Behind the bathroom door, James called, 'Mummy?'
In the chaos of her mind, she turned and thrust her palm to Phillip's cheek. 'My son is not a mistake, go to hell!'
Reaching and opening the door and carrying James up, she added, while rubbing the little boy's cheek, 'He is a precious gift from God!'
She left him and walked away with her son clinging to her.
Phillip stood there, stiff and brittle, his chest pounding.
As the door of the bathroom banged shut to his face, he threw away the condom, his hand pushing a bottle of Harpic on top of the toilet cistern in the process.
And right there, at that time, it occurred to him once again that his major problem in life was not his poverty, or the negligence of his country, or his unfortunate past, but the fact that nobody seemed to understand him.
Nobody at all.
Ever.
Not even the people closest to him, the people he wished would.
***
Amaka was cradling James in the room and rocking him gently when he finally came out of the bathroom.
He wore his shirt and without a word stormed out into the night.
***
About twenty-five minutes later, the middle-aged woman named Rita opened her door and let him in.
She was a pretty woman, for her age at least. Her complexion was light-brown, still smooth and deliciously supple.
As her manner of walking, there were just about so many things about her that were delicate, gentle and calming.
Her natural hair was long, pulled back and held in a short plait.
A soft, sweet fragrance enveloped her.
One needn't look twice before one realized she was a woman that knew how to take care of herself.
She lived in Gbagada Estate, after all.
Most of the women there know how to look pretty, and ageless. They shop at the De Prince Supermarket every Saturday and attend HICC on Sundays, with or without their husbands.
The church itself is quite famous in the way it often organised seminars for women with troubled marriages.
Rita has attended many of such programs before, where the top agenda always is: 'You must do everything humanly possible to remain married!'
Phillip sat on the long couch and buried his face in his hands.
Tying the ropes of her silk night dress together and coming closer, Rita asked him, 'Are you alright?' in an accent that has been polished by many foreign travels.
Phillip said nothing.
She watched him for some moments more and then sat down beside him and cradled him into her arms, baby-like.
'Tell me what the matter is,' she said.
It took a while before Phillip went verbal.
'I don't want to bring another child into this world,' he cried in her embrace.
'I don't want it.'
'I don't hate my little boy, I don't.'
'But I have nothing to offer him.'
'Not now.'
'I have nothing.'
'Nothing at all for him.'
'I was not ready, that is what I meant. That is it.'
'It was a mistake, what we did. He is not the mistake.'
'I don't want to be selfish again.'
'I don't want to.'
'I want to be more for my boy.'
All the while he poured out his emotions, Rita rocked him gently, baby-like.
But she was not really listening to him. She might have heard 'baby' or 'boy' a few times, but right now, at that moment, she was more interested in the baby in her arms.
The baby that was closer, and had something she wanted.
Rita had always had a soft spot for crying men—one thing her second and current husband absolutely lacked.
At the same time she was saying to Phillip, 'It's okay, my dear, it's okay', her fingers were moving down into his trousers, into his private area.
***
At home, Amaka laid down a sleeping James back on the bed.
She pulled the bed cover over him, watched him for a minute and then tightened the knot of her wrapper.
Outside the door, the night had surprisingly turned darker, and quite cold.
She looked and looked, but there was no sign of Phillip.
She looked up; the moon was a bold white. Soon, a mass of cloud floated over, dimming it.
A light thunder clashed and she turned her eyes away at once.
She felt a dampness on the top of her shoulder.
She touched the drop of water that had fallen on her, and then rubbed it away.
More was coming and she ran back inside, away from the rain.
###