Could we one day be eating a delicious cookie or ice cream made with cockroach milk?
Researchers in India have discovered that a viviparous cockroach—one that gives birth to live young rather than laying eggs—produces a substance three times more fattening than buffalo milk.

Remember that buffalo milk is nearly four times richer in nutrients than our well-known cow milk.
Insects are increasingly looking like the food of the future. In years to come, Africans may make the leap from termite snacks to cockroach milk as a source of energy.
This female cockroach, Diploptera punctata secretes liquid food after having given birth to her young.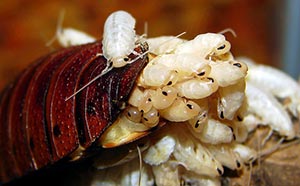 The young feed and thrive on this substance produced in their mother's intestine.
This substance is called cockroach milk and is extremely rich in protein, sugar and fat.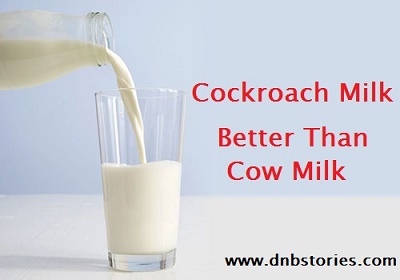 The next step for the researchers is to find out how to produce this cockroach milk on a large scale.
The study already says that the milk does not taste bad, but please before you start hunting innocent cockroaches, know that the type of cockroach that produces this milk is not common in Africa and it is also said that it will take years to completely evaluate whether cockroach milk is safe for human consumption or not.