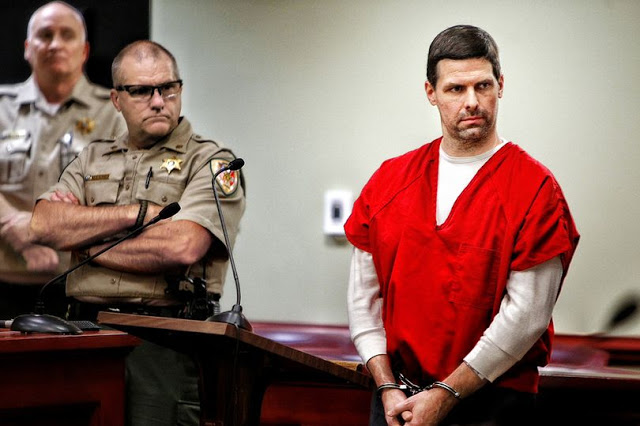 Squeezing toothpaste onto the bristles of her toothbrush, Staci Wortman started cleaning her teeth. It was part of her daily routine, but something felt different.

The toothpaste caused a burning sensation in her mouth and she quickly spat it out.
It left Staci with a bad headache and her young daughter, who had also used it, complained of the same reaction. Staci told her parents, and her mum kept the tube – not really understanding why at the time. But when the truth came to light, it would prove to be vital evidence.
Someone had sneaked into Staci's family home and spiked the paste with a deadly poison. When that attempt on Staci's life failed, they tried two more times to kill her.
Staci had three children under 10 with her husband Fred Auston Wortman, 39 – two girls and a boy. They'd met at university and Staci had been bowled over by the charming football player.
Fred was smart, generous and kind – perfect husband material.
He went on to be a lawyer and Staci taught at a pre-school before becoming a stay-at-home mum in Collierville, Tennessee. But in April 2014, after 14 years of marriage, Staci filed for divorce. She claimed Fred had been unfaithful and had cheated several times throughout their marriage.
Deadly divorce
Fred moved out and they tried to keep things amicable for their kids. Fred saw them regularly and Staci took on a part-time teaching job to support her new single life. She thought Fred was coping well with the divorce, but he was making his own plans for a much more final separation.
Fred's perfect life was slipping away and he was losing control. Staci later said he was a man who 'thought he was above the law'. After so long enforcing it, it seemed Fred was about to break it.
In January 2015, a few weeks after the toothpaste incident, there was a knock at Staci's door. It was the police with shocking news. They had been tipped off that Fred had used computers at his work to research how to hire a hitman using the digital currency, Bitcoin. He'd also looked up various poisons. With a picture of Staci on the computer, they concluded she was the target.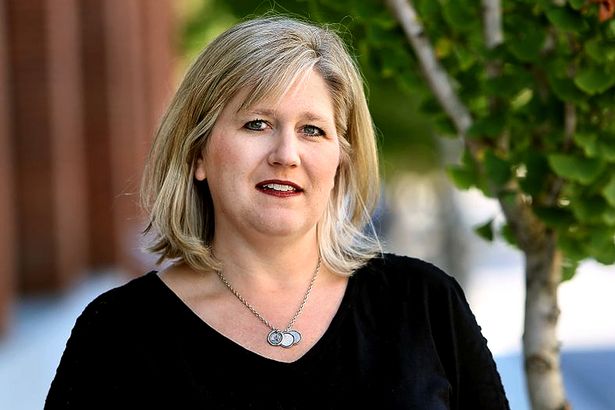 Staci had recently filed for divorce
(Photo: The Commercial Appeal)
When officers mentioned the poison, a distraught Staci remembered the toothpaste and handed it over for testing. It came back positive for a plant-based toxin called Aconitum.
In small quantities it can cause headaches and the burning sensation Staci experienced. In a larger amount, it can fatally paralyse the heart. Fred must have crept into the house and poisoned the toothpaste – endangering the children too.
As the investigation continued, Staci took out an order of protection against her husband but police needed more evidence to charge him. They arranged a 'sting' operation to get the proof they needed and an undercover agent posed as a hitman willing to help Fred out.
Fred fell for it completely. He handed over money and instructed him to kill his estranged wife, even telling him where to find potential murder weapons around the house and when she'd be home. Fred also said it didn't matter if the kids were there at the time of the attempt.
It enabled police to put Fred behind bars with a £10 million bail. Finally, Staci thought she was safe, but in July there was another blow. Fred tried to have her killed for a third time. He'd approached an inmate and offered him £7,000 to murder his wife.
Eventually Fred made a plea agreement on the attempted first-degree murder charges. He pleaded guilty to poisoning the toothpaste, to trying to hire a hitman and for attempting to recruit an inmate to kill Staci.
The pleas are known as 'best interest', which means he'd accept 30 years in prison with the chance of parole after 10 years without formally admitting guilt.
But in court in November last year, Fred surprised everyone with a statement admitting 'full responsibility' for his actions and apologised to Staci and his children.
"No apology which I offer will be sufficient to all who I have disappointed, let down and hurt. I do apologise to Staci, the Joneses [her family], my parents, my family, most of all, I apologise to my three precious children," he said.
"I hope they know my unfailing love for them. I am truly sorry."
The prosecution advised he serve the full 30 years of his sentence and described his actions as a 'pattern of darkness'.

Living in fear
Staci gave an emotional impact statement saying she hoped Fred serves the full 30 years because it would enable the children to reach 18 and decide for themselves whether they want to see their father. She admitted she constantly asks herself 'Why?', but knows she'll never get an answer.
"My children and I pray for you daily that your heart will change," she said to Fred through tears. "I still struggle, but my children are the greatest victims. They know he's in jail. They know he wanted me not to be alive anymore. They know he has to face the consequences."
Outside court, Staci was still reeling from the whole plot. "It's just unbelievable that the person I've known for 18 years could do this," she said, adding that there was never any abuse or domestic violence in their marriage.
With the Wortmans' divorce almost finalised, some might question whether the bizarre case will ever really be closed. Even while waiting for his conviction, Fred tried to have Staci killed.
Can she believe her husband's remorse and live without fear of another attempt on her life? There have been suggestions that she should change her identity and move away.
"I don't want to live my life running like that," she's said.
Only time will tell whether she will remain safe.
***
Source: mirror.co.uk