by Staff writer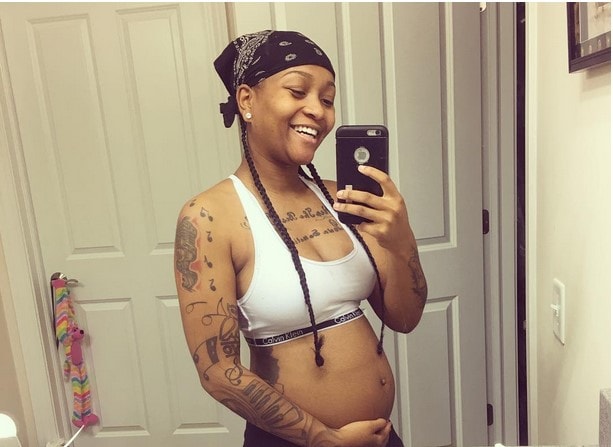 After a pregnant lesbian shared news of her pregnancy online, trolls were quick to launch an attack on her.


She was told she shouldn't be the one to carry a baby as she's the "more masculine" person in her relationship.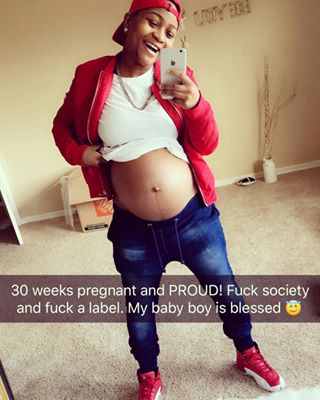 Pregnant Domonique – Instagram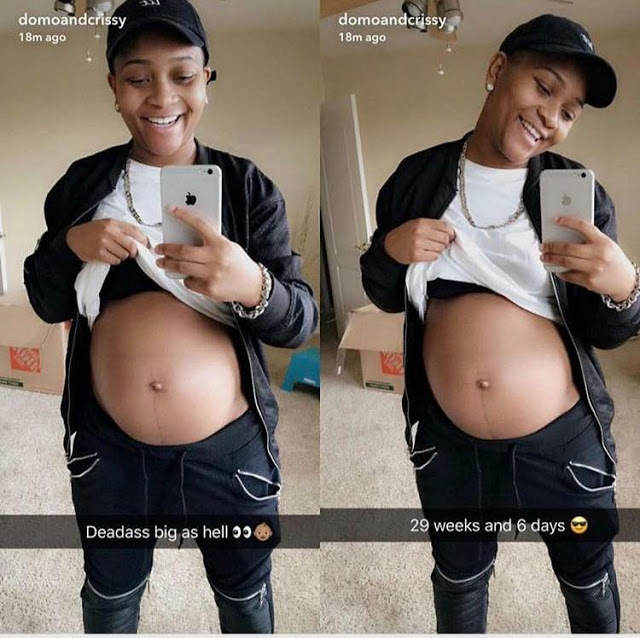 Pregnant Domonique – Instagram

Domonique and Crissy Wilson, who regularly post videos on YouTube, recently shared their first pregnancy photo baring Domonique's baby bump.

However they received some very negative comments such as:
"Tell me why the masculine one is having the baby?"

Screenshots of Domonique baring her baby bump on Snapchat were also shared on Facebook with negative comments.
One user, Bri Naylor, shared a picture of the snaps with the caption: "Somebody explain wtf is going on."
Her post was shared nearly 5,000 times.
One person wrote on the picture: "I'm confused why didn't Chrissy carry the baby?"
Others defended the couple, with one writing: "She's a girl who's pregnant, what explanation do you need?"
Domonique and her wife didn't let the negative comments get them down, by the way.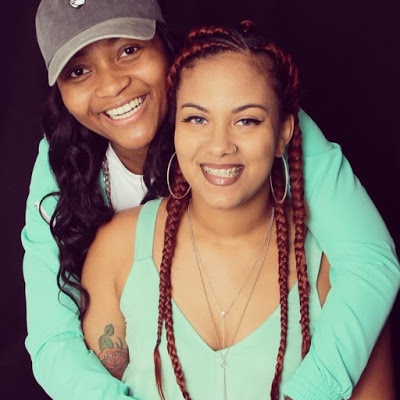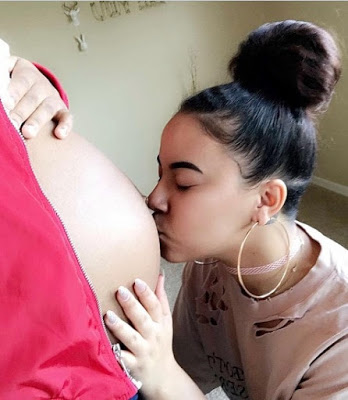 Taking to Instagram and sharing a photo of her bare bump, the mum-to-be wrote: "I am a woman who likes to dress how she pleases and doesn't give two shits about your stereotypes.
"Who cares if I like to wear snap backs and joggers? Who cares that I'm not the 'normal' look of a pregnant woman?
"There's a lot of hate going around with me being a 'pregnant stud' which is soooo funny to me."
Domonique went on to say she went to a sperm bank to conceive her child and is "so blessed" to be able to bring her son into the world.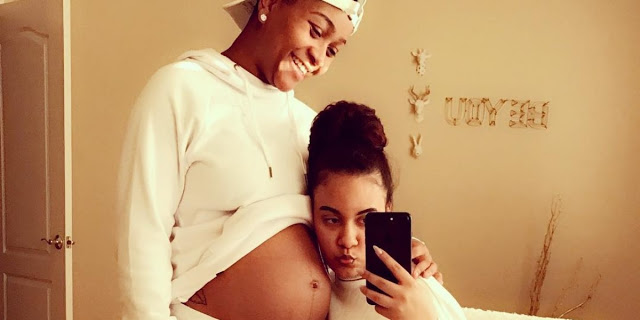 "One thing I will teach my son is to always be himself and to stand up for himself," she said.
"Mummy is sorry that you have to be born in a world full of hate, but just know that I will do my best to protect you."

The mums-to-be also shared a "baby mama" dance where they were "shaking off" the haters.
Since speaking out against the trolls, the couple have had a lot of support on Twitter.
Domonique said she hopes she has inspired other gay couples to start families.
"I think the world needs more diversity," she wrote on Twitter. "Be who you are!"