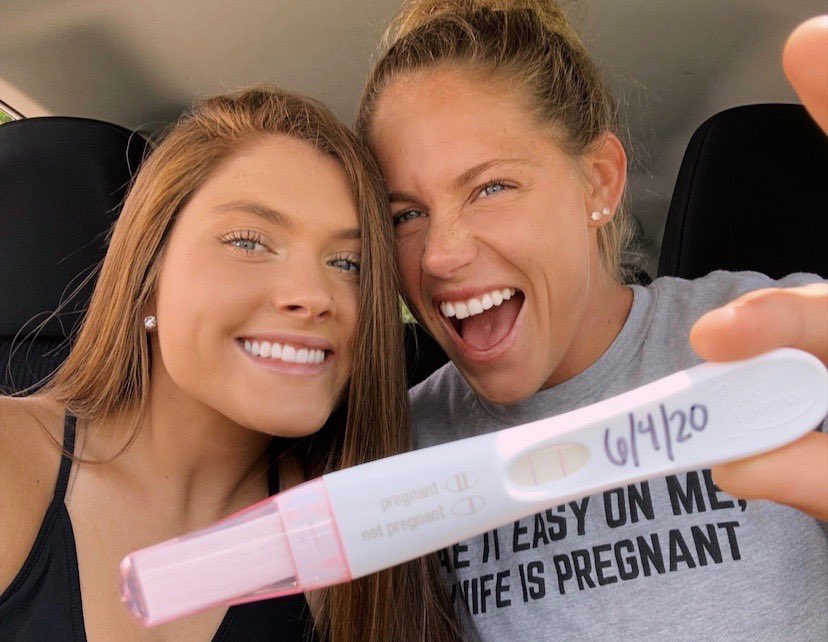 An American lesbian couple who recently announced they are expecting a baby has drawn diverse reactions among Twitter users.
A female Twitter user @Bjacks announced on the micro-blogging platform that her wife is pregnant while sharing a photo of them holding a positive pregnancy test and looking very excited.
Bjacks wrote: "Take it easy on me, my wife is pregnant! Baby Jackson due in February 2021", adding two heart emojis.
The Twitter post which has been retweeted over 400K times has received over four thousand comments. The reactions are mostly mixed – why many Twitter users congratulated the couple and expressed their love for their coming infant, others wrote in disapproval of two women raising a child as a couple.
Many others also asked how it became possible that two women partners could get pregnant.
Some Twitter users were kind enough to offer some insight into sperm donations and IVF and other methods LGBT couples could have children.
One particular Twitter user alleged that women do not need men to get pregnant anymore as DNA extracted from bone marrow can be used to fertilize an egg.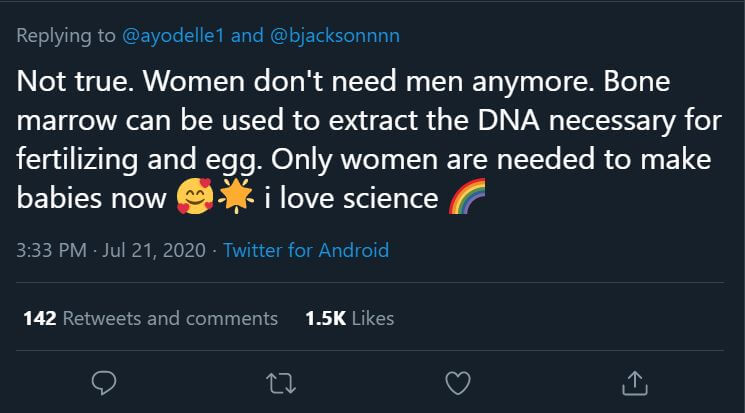 She wrote: "Not true. Women don't need men anymore. Bone marrow can be used to extract the DNA necessary for fertilizing and egg. Only women are needed to make babies now… I love science."
While the "bone marrow egg fertilization" research is not yet fully established, it's been written about a number of times. In 2007, a team of scientists announced they had made artificial sperm from human bone marrow.
Here are some of the reactions to the lesbian couple's pregnancy post: