by Staff writer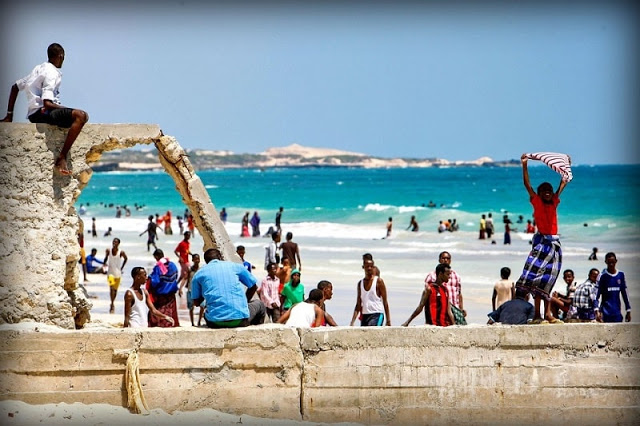 Nearly everyone enjoys travelling.
There are various reasons to travel, such as education, business, leisure or recreation. Travel is an essential part of life and we can't imagine a life without travel.

However, not all countries are easy to get into.
From impassable terrains to unstable political situations to strict visa conditions, these are 10 of the most difficult countries to travel to in the world:
1. Saudi Arabia
According to Lonely Planet, Saudi Arabia is "the world's last great forbidden kingdom." For centuries the country was considered closed to outsiders, penetrable only to the bravest and the boldest … who risked life and limb to get there.
2. Equatorial Guinea
The government of Equatorial Guinea makes it extremely difficult for travellers to get a visa of any kind in this country. You will need both a travel and photography permit and, according to Lonely Planet, women travellers need to exercise extra caution when travelling to this country.

3. Chad
Stringent visa and accommodation conditions makes this landlocked Central Africa country unappealing to visit. Travellers also narrate of how Chadian immigration officials are often very corrupt, demanding money for bribes in any slightest condition.
4. Nauru
Not many people go to Nauru unless they absolutely have to, writes Tony Wheeler, founder of Lonely Planet.
From the late 1960s through the early '70s, the citizens of this tiny Pacific island were the wealthiest people on the planet per capita, due to the dense and valuable guano deposits left on the island by fish-eating seabirds over a period of years. But with the last of these rich phosphate resources depleted by 2006, the suddenly impoverished Nauruans were compelled to make a living in other ways.
"First the country became a tax haven and an alleged money-laundering hub for Russian criminals," writes US authour, Albert Podell.
Nauruans are also the most overweight people in the world with 97% of men and 93% of women being overweight or obese, by measure of mean body mass index (BMI).
5. Russia
Sort of surprising to be on the list but Russian travel policies can prove very strict. Everybody needs a visa to visit Russia and to obtain one you must first receive an invitation (usually through your hotel). Tourists are also advised to exercise caution when travelling in Russia because of the risk of terrorist threats and criminal activity.

6. Somalia
With landmines and illegal roadblocks common, it's no wonder that intending visitors shy away from travelling to Somalia. Also, while the number of attacks has recently declined, the threat of piracy in waters off the Somali coast has not been completely abolished.
7. Sudan
Lawyer and authour Albert Podell describes the government of Sudan as "secretive and paranoid."
Since 2003, the country has sponsored a genocide against non-Arabs that has killed hundreds of thousands in the Darfur region, leading to some of its top leaders, including the president, being wanted by the International Criminal Court.
It seems clear why the government would be reluctant to have camera-toting tourists running around the country. Visitors are often restricted in where they can go and what kind of photos they are allowed to take.
8. Yemen
Volatile political situations have made this country a poor destination of choice for most tourists.
9. Angola
Angola's strict visa policies may perhaps be attributed to a widely held belief that foreign visitors only want to come and steal the country's diamonds. All visitors require a visa and if you're travelling independently, you'll require a letter of invitation from a person or organisation in Angola.

10. Syria
Though home to a lot of amazing historical sites including cities of Damascus, Aleppo and Bosra, travellers often shy away from travelling to Syria due to its extremely dangerous security situation including military conflict, kidnappings and terrorist attacks.
Syria is a very volatile country and airports in Damascus and Aleppo may be closed quickly, with little or no notice, and may be subject to checkpoints, due to nearby battles between Syrian and opposition armed forces.

11. Kiribati
Kiribati and other low-lying countries are under threat from climate change, and while their people would rather stay behind than leave, they may soon be left with no choice!
12. Pakistan
Travelling to Pakistan is usually discouraged due to the threat of terrorist attacks, kidnappings and its generally unpredictable security situation.