by Staff writer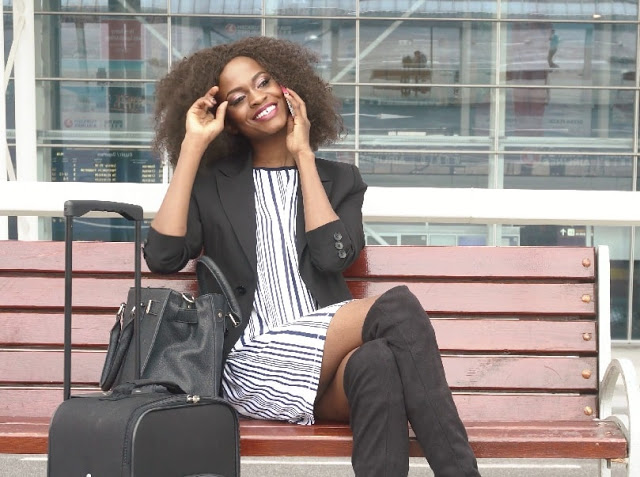 China is a top travel destination for Nigerians.
Getting the China tourist visa is pretty straightforward. Visa applications are rarely rejected by the Chinese Embassy of Nigeria in Abuja, Nigeria, if all required documents are presented.

The China tourist visa is called the L-Visa. It is issued to people hoping to come to China to relax and explore the country.

Nigerians holding the L-Visa are allowed to travel freely in most parts of China as tourists.

The China L-Visa has multiple categories:

a. The Single Entry Visa (valid for 3-6 months) – This is the most commonly available tourist visa option for Nigerians.

b. The Double Entry Visa (valid for 6 months)

c. The Multiple Entry Visa (valid for 6 months or 12 months)

Here is a list of all the documents that you will need for your visa application:

1. An original passport that is valid for up to six months beyond the intended duration of your trip.

The information page of the passport is also needed.

2. One completed China visa application form

3. One recent photo of 2×2 square inch (black and white or color is acceptable) glued or stapled on the application form.

4. Bank statement of not less than three months to the period of application of visa. This will serve as proof of continuous flow of income to your account and that you will be able to cater for yourself during your time in the country.

5. Travel insurance which covers medical insurance.

6. Return flight ticket to Nigeria.

7. A receipt that shows you have paid the visa application fee.

How to apply for the visa:

1. Submit your visa application with all the needed documents to the China Embassy in Abuja, Nigeria.

This is the address of the Chinese embassy in Abuja, Nigeria — Plot 302-303 Ao. Central Area, Abuja – Nigeria.

2. If you cannot come in person, you may entrust someone else or a travel/visa agent to drop off your application at the visa office for you.

3. In most cases, no appointment is required. Just go early to the embassy.
Please note that mailed applications are not acceptable and will be returned.

The China Visa Processing Time for Nigerians

The regular processing time for a China tourist visa for Nigerians is 7 – 14 days.

There is an option of an express service that shortens the processing time to 2- 4 working days, but this attracts an additional fee of $20.

China Visa fees for Nigerians:

The processing fee for your China tourist visa as a Nigerian is $64.

You can pay by Visa, MasterCard, Money Order or Cashier's Check.

Cash or personal checks are not acceptable.

Also note that overstaying your visa is an offense.
You must be ready to leave China before your visa expires!