by Staff writer
Located near the village of Milton in Dumbarton, Scotland, exists a bridge that for some reason or another, has been attracting suicidal dogs since the early 60s.

Animal psychologists are baffled by the bizarre phenomenon that has seen up to 600 dogs jump off the bridge for no apparent reason.
Explanations range from the curious canines being over-excited, to ghosts haunting the century-old bridge next to Gothic castle Overtoun House.
Some locals in West Dunbartonshire, Scotland, even claim it could be the spirit of the 'White Lady of Overtoun' who has been sighted there for over 100 years.
Even more strange is the way this strange occurrence happens.
Not only have the dogs been plummeting to their deaths from the bridge, but many have witnessed the dogs actually climbing the parapet wall before making the jump.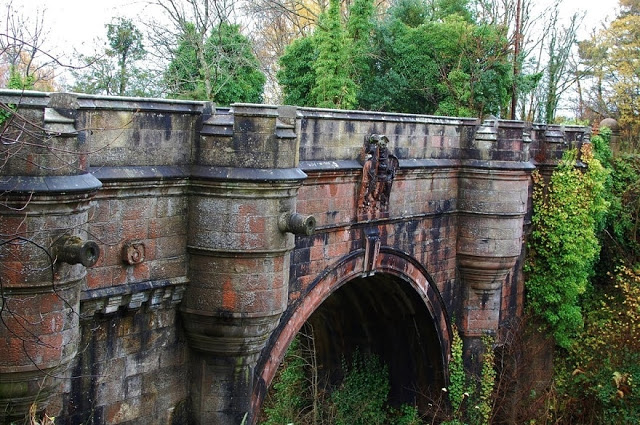 The Dog Suicide Bridge
There are also reports of dogs surviving their brush with death, only to return to the bridge for a second attempt.
The Scottish Society for the Prevention of Cruelty to Animals has sent representatives to investigate, but they too were stumped by the cause of the strange behavior.
Religious and philosophy teacher Paul Owens told the Sun: "I was standing there two years ago when I felt a firm, hard prod that felt like a finger.
"Something or someone was trying to push me over the bridge too, just like the dogs."
In 1994 Kevin Moy threw his baby son to his death and later tried to kill himself at the same spot, it was reported.
A sign now warns dog owners of the "dangerous bridge" reading: "Please keep your dogs on a lead."
Several theories have arisen as to why this strange incidents happen, but the true cause of the suicides is still shrouded in mystery.