by Staff writer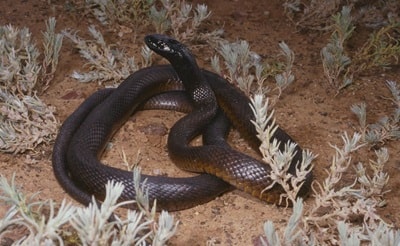 A man who was bitten by a venomous snake in India bit his wife in the wrist soon after in a failed attempt to die side by side with her.

Shankar Rai, a resident of Birsingpur village in Samastipur district, Bihar, India, was bitten by a venomous snake as he slept on Saturday night.
When he woke up in the morning, believing he wouldn't survive, he rushed to his wife, Amiri Devi, and bit her wrist while telling her that he loved her and wanted them to die together.
Both fell unconscious and were rushed to a local government hospital.
Rai died shortly after arriving at the hospital, but Devi was saved after doctors administered medication.
'The woman could be saved as her treatment began on time. She is safe now,' a local medical practitioner Dr Jaykant said on Monday, according to Gulf News.
According to Devi, Rai sank his teeth into her wrist and wished that they would both die together, remaining united after death.
'He told me he loved me too much and want to die together before grabbing my wrist and sinking his teeth into it. I allowed him to do so,' the woman told the media.