by Miz Tee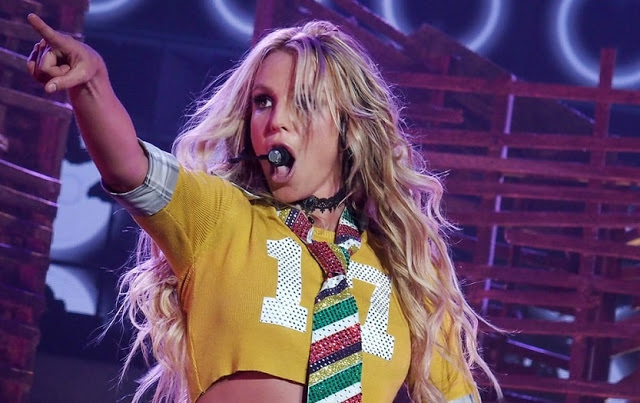 She is no stranger to making headlines, and this time the pop icon decided to give critics "something to really talk about."

Originally dubbed the "Queen of Lip Sync", Britney Spears during her Saturday concert took to the stage to cover country singer Bonnie Raitt's 1991 hit song "Something to Talk About" — and she sang it real and live, silencing all the haters who always accuse her of lip syncing during her performances.
"One minute they tear you down, and that's really horrible, and the next minute you're on top of the world, but I've never really spoken about it," the 35-year-old told the crowd at her Las Vegas show.
"I'm a Southern girl, I'm from Louisiana. I'm from the South, and I like to keep it real, so I just want to make sure I keep having you motherf–kers something to talk about!"
Britney looked amazing on stage, flaunting her insanely toned body in an all-black, glittery ensemble.
She sang the lyrics with vigor and fans cheered as she hit every soulful note — which is obviously a product of tons of practice from her long career as an entertainer.
All we got to say is keep shooting, Ms Spears!!!