by Miz Tee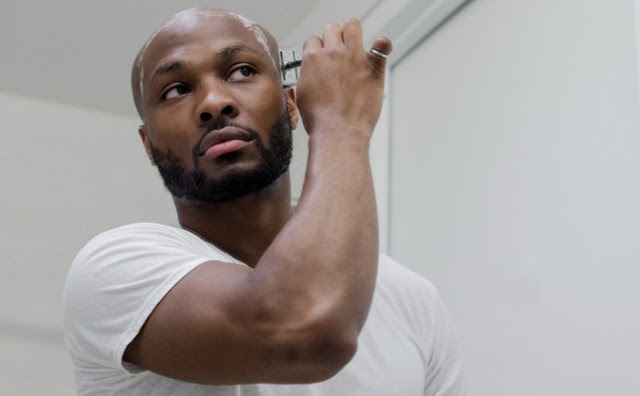 I told him I was busy, he said I shouldn't worry—that it'd be worth it.
I told him I don't have transport fare, he said that it was no problem at all.

"I will give you double of whatever you spend," he said. "Just come."
I told him I have a boyfriend, he said the information is of no use to him.
"It's not like we are going to do anything," that was the reply he gave.
Before going into the bathroom to shower, I sat down and revisited all memories of him I had.
How we first met—on Instagram—and have been chatting ever since.
That has been over 5 months now…before we finally moved from the clumsy inbox of Instagram to easy and free-flowing Whatsapp.
He never failed to like any pic I posted online, even before my boyfriend did.
He was the first person to send me good wishes when it was my birthday two months ago.
While still on my way, he called me twice.
"Where have you gotten to," he asked.
"Almost there," I said.
I called him when the yellow bus stopped me at Second Rainbow bus stop.
"I thought you said you were using Uber," he asked.
My mouth fell soundlessly open. Because of how easily I always lie, it is often hard for me to keep up.
"Yes now," I said. "I'm still in the cab."
"Oh good. Tell him to bring you to 23 Road then."
"Alright."
23 road ko, 44 bush ni.
I approached a bike man nearby and inquired how to get to the place.
He was kind enough to direct me.
On getting there, he asked why I looked exhausted and sweaty, if the Uber man hadn't turned his AC on for me.
"You dey mind that stupid Uber driver?" I echoed.
He asked me to come in.
I did.
The room was neat and tiled, far better than what I had expected from an Instagram fine boy.
He asked me to have a seat.
I did.
He asked what I wanted him to offer me.
"Can I get a bottle of Ariel Chardonnay please?"
"What's that?" he asked, turning suddenly back to me.
"It's a non-alcoholic white wine," I explained, a small, smug smile playing at the corners of my lips.
"Oh," he said. He kept his eyes on my face, as if enthralled.
"Yes. Better served with spaghetti carbonara or mango mahi-mahi."
He gave me a second look now—I couldn't quite grasp the expression. "Seems you travel a lot," he said, finally.
"Well, I was born in Canada," I said, crossing my legs.
"Canada!" he echoed.
I didn't like the sudden excitement that came on to his face.
"Where in Canada?" he added, taking a step toward me to show he couldn't wait for the answer that I am going to give. He obviously knew Canada well, I figured.
"So where?" he repeated.
My sweat has returned, my toes trembling.
Where does Ogechi that doesn't even have an international passport know in Canada kwanu?
I feigned a cough at once. "Ple—please…" I managed. "Can I get a bottle of cold water, please? My throat is feeling a little scratchy."
"Sure!" he ran quickly away and I let off a sigh and adjusted myself.
By the time he was back out, I was ready for him. Google has been saving lives since time immemorial.
But, fortunately enough for the both of us, he didn't come back to the earlier talk again.
We moved to an entirely different topic.
He pulled of his shirt then, pretending to be hot—even though the harmattan cold was strong in the room.
I looked away when I saw he had very hard and healthy-looking belly lumps.
He was dark and cute—one of those few guys that has managed to still look cute with baldness—and he appeared taller than he always looked on Instagram.
But that doesn't mean I should fall, does it?
Ogechi doesn't fall like that. Awka girls don't fall like that.
He took the seat across from me and asked if I wanted us to go inside.
***


Story written by Miz Tee, edited by Daniel Nkado.


***


Read all episodes HERE.
Drop a comment if you want this story to continue…
Get complete versions of all DNB Books on DNB Store, OkadaBooks or Flip Library!