by Miz Tee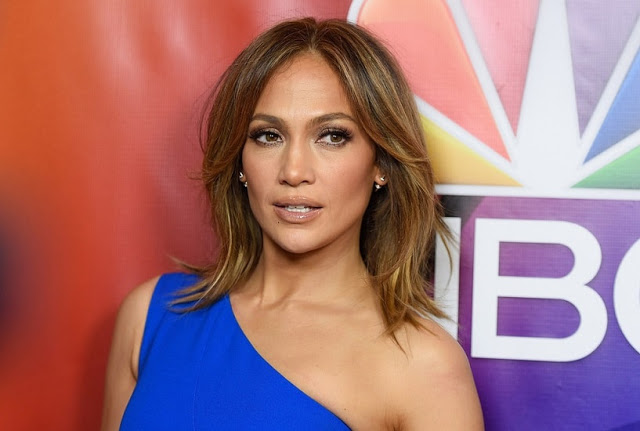 When random people were asked online to name the rudest celebrities they've ever had a chance of meeting, guess which names they listed…

1. Justin Bieber: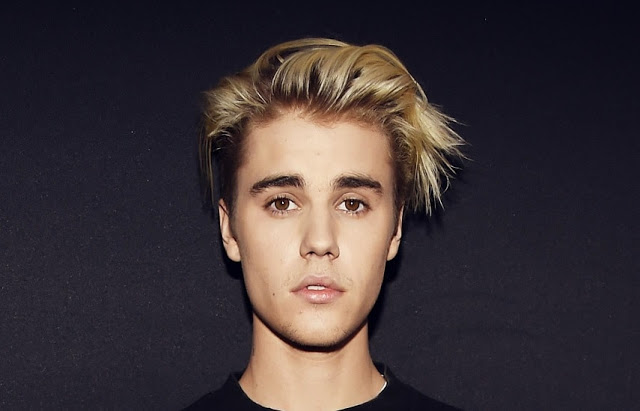 Zach Aplin, a film enthusiast and music lover says:
The rudest celebrity I've ever met has to be hands down Justin Bieber.
It was one of the most heartbreaking things in my life really. It all happened around two years ago before his concert at the American Airlines Arena in Miami.
So why was I there? Well, it was because my younger teen sister was a fan of him and she had been desperately asking my family to take her to Miami to see his concert, when we missed out on him during his concert in our hometown months earlier.
We arrived Miami just two days before the big concert. The next day, my family and I went sightseeing as we prepared ourselves for the day tomorrow.
During the night, my teen sister and I decided to head out to the nearest coffee shop because of her excitement for the concert tomorrow. So after asking our parents' permission, we headed out for the nearest coffee shop.
When we got there, my sister was pulling my arm. She then gestured to the seat at the end of the coffee shop and there he was. Justin. That moment, she got excited as fuck.
Justin was wearing a hoodie with the hood up, a cap and sunglasses too. It wasn't really hard to not recognize him at all, but I find myself surprised that people weren't noticing that he was actually sitting right there.
He was with a friend, so he wasn't alone. That was when my sister asked: "Can we please take a picture with him?"
That was when I said: "Yeah, sure. I mean he looks like a cool dude."
So we walked up to him and my sister greeted him. The both of us were smiling when we asked him if we could take a moment of his time to take a picture with us.
That was when the situations got worst.
Justin looked at us for a while before he looked at his friend and started laughing for a while.
Then he said he would be "happy" to take a picture with us, and he did.
After taking a few pictures with him, we were about to leave but then he tapped me on the shoulder. I turned around immediately.
"You got 20 bucks?" he asked me.
"I'm sorry, what?" I was confused.
"You know that picture ain't free, right? Nothing's free. Do you even know who I am?"
At that moment, I just wanted to punch him. I wanted to punch him so bad. But I knew by doing so I was going to be in a heap of trouble.
So I just took out my wallet and gave him 20 bucks. What's worse after that is that he asked my sister for another 20 bucks, but I paid on her behalf.
We got our coffees and we walked out that door away from Justin.
Just after we got back to our hotel, my sister seemed a little heartbroken.
She always thought that Justin was a kind guy and I've known her to be one of the biggest Beliebers I know.
The both of us had an uncomfortable sleep that night with the feeling of disappointment. We did see the concert the next day, but we weren't as excited as we thought we would be.
My parents were confused with our demeanor, as if we were looking at Justin like we were going to murder him instead of having a good time.
Just after 40 minutes, my sister asked if we could leave early. My parents understood and we all went back to our hotel for our flight home the next morning.
So, hands down, Justin Bieber is probably the biggest ********* of a celebrity I've ever encountered.
How he just takes money from his fans for photos is just beyond appalling to me.
My sister and I since that day are no longer Beliebers. It's even no surprise that when we got back home she asked me if I wanted to burn her Justin Bieber stuff with her.
Now, she's an all out Led Zeppelin fan.
EDIT: To everyone who asked for the picture…
Do you really think after that incident, we would've kept the picture? Nah. It was taken on my sister's phone. She didn't want anything to do with him anymore, nor any memory that she used to like him.
It was deleted instantly. Celebrity photos don't mean anything if he or she broke your heart.
Not only that, she deleted every photo of Bieber in her laptop, phone and whatever gadgets that she had.
She just has like this intense hatred for him right now.
It's really just up to you whether you would want to believe me or not. I'm just simply sharing my story that I've 100% experienced.
I've lived it. So call me fake, call me a liar. I don't think I need to prove anything other than what I've lived.
2. Jennifer Lopez: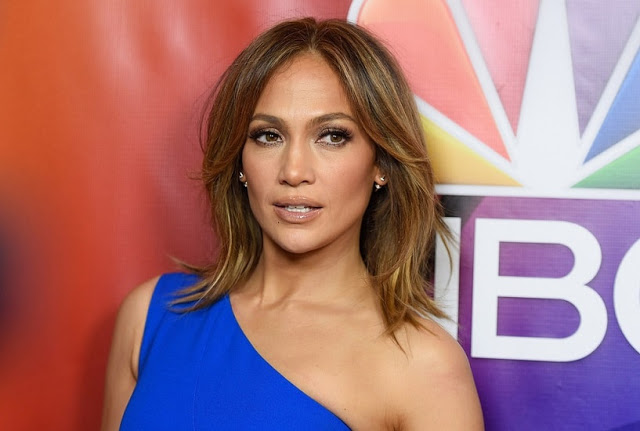 Sue Azaro, an entertainment professional says:
I once met J. Lo.
She stayed at the hotel where I was working some years ago, not too long after she had just done the 'Selena' movie.
I wasn't a fan of her music and knew about the movie, but she was just a singer who happened to be in it to me, so I didn't think anything of it.
Her assistant seemed like someone who had worshiped her in high school that she rewarded by letting her be her assistant.
The poor girl did everything for her — it was a wonder she didn't break her back. The worst thing about J. Lo was her complete lack of respect for anyone.
She wouldn't talk to anyone directly, even if you were standing in front of her face. She'd tell her assistant what she wanted from us so her assistant could then turn to us to repeat it like we didn't speak or understand English, let alone see or hear what she just said.
She was too good to talk or look at other human beings that were beneath her. It was so deplorably rude and arrogant I had to bite my tongue from giving her the 'what for' to keep my job.
Most of the employees resorted to stopping her assistant right after she begins saying 'She wants…' with an 'I heard her!'
Sadly, it wasn't the only time I witnessed the singer's crudity.
There was more instances throughout the years; she is just not a nice human being no matter how hard she pretends to be.
I'll never forget the way she treated everyone around her. It makes me sad that she seems to have such devoted fans when she doesn't give a damn about anyone but herself.
But hey, in America, people like that become President so what the hell do I know?
3. Bill Cosby: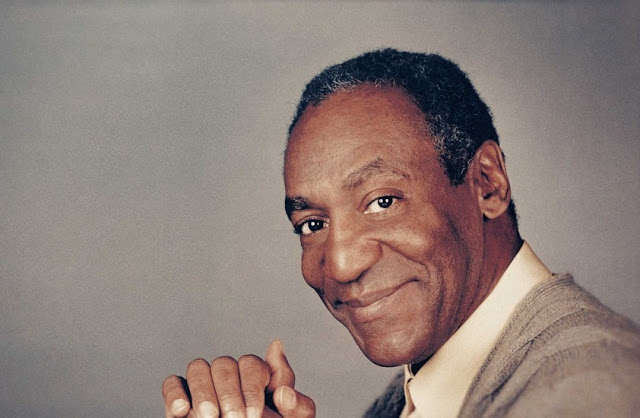 Catherine Cole, a former police officer says:

By far the rudest celebrity I've ever met was Bill Cosby.

I met Bill Cosby, in the early 90's, in NYC.

At that time Mr. Cosby was a huge celebrity. I was a police officer, in uniform at the time. We were assigned to a crowd control detail and really weren't needed at all.

I just said "Hello Mr. Cosby, I love your work, especially on the Fat Albert cartoons."

I was expecting a "Thank you" or maybe even a handshake at most.

Nope, Bill wasn't having any of this nonsense. He proceeds to rant and rave about his hanging on fans and lack of privacy.

Seriously Bill, I wasn't intruding on your privacy, not by a long shot, nor was I being a clingy or annoying fan that day.

I was simply stating that I enjoyed your work. That you brought a little bit of enjoyment to my life.

In hindsight, now looking back on that situation I'm grateful.

I'm grateful that maybe, I just wasn't Bill's type.
4. Kate Henshaw:
David Adejo, a photojournalist says:
I have never felt so humiliated as I did last weekend during the book presentation of 'Loud Whispers', a book written by Erelu Bisi Fayemi, the former first lady of Ekiti State which held at the Civic Centre, Victoria Island, Lagos on December 3, 2017.
In the course of doing my work as a photojournalist with The Nation newspaper, I needed to capture images of the event which I was duly invited to.
Looking for a vantage point during the unveiling of the book, I scurried to take images.
However, to my utter consternation, I saw no other person than Kate Henshaw, who was co-MC of the event. She started harassing me and other photojournalists present.
All of a sudden, she started hurling insults on the photojournalists as they went about their duty.
She freely called us names such 'fools, animals' and even asked, "Are you crazy?"
None of us liked it but at that point, we just focused on taking our pictures.
After the event, I went and complained to Joke Silva who was also a co-MC to report Kate Henshaw to her and asked that the Nollywood actress should apologise to the photojournalists present, including myself for her unruly behaviour because we were really angry at her.
Caveat: DNB Stories cannot authoritatively confirm any of these stories, and it is also safe to note that many celebrities have got lookalikes who could easily impersonate and exploit their image.
***

In other news, celebrities like:

a. Johnny Depp

b. Drew Barrymore

and

c. Tom Cruise were listed as some of the nicest celebrities to meet.