by Uche Metuh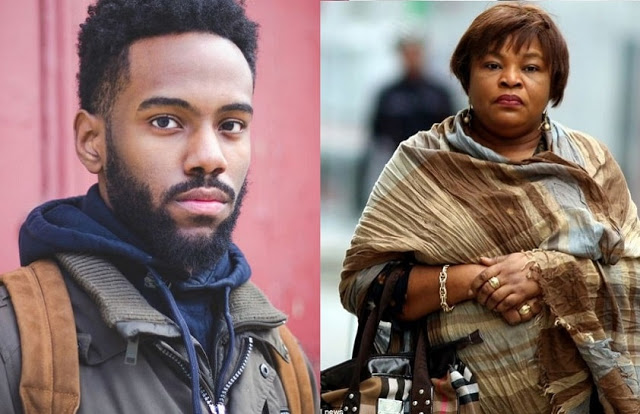 I was still a young girl in Nigeria when the Anambra State Government refused to pay the workers at the Anambra State Water Board.
It was the stupid Governor Mbadinuju regime back then.

We all got used to it. We started buying water which wasn't always clean from automobile water tankers.

Others who couldn't afford to buy, fetched from wherever they could: streams, rivers, lakes, mud wells.

Apart from a few curses and some bickering from those affected, it was business as usual.

Everyone minded their business, suffering, smiling and pretending they're unshaken.

"We've adapted. We can afford to."

There were no protests.

Electric power supply got worse. Some don't receive any electric power supply at all.

There were (are) no protests.

I went to a very good public school. I went to a very good federal government college and university.

Today, those schools are only shadows of what they used to be.

Again, there are no protests.

We've adjusted to seeking overseas education and crazily expensive private schools. Compared to my public primary education which cost less than N100.00 per term.

Our hospitals are a mess.

There are no protests.

Nearly millions die from malaria annually.

Nothing is done to fight malaria.

The government has no healthcare plan. People study medicine because it is easier to leave the country as a doctor.

Many die from diseases which are easily treatable. Many get sick from lack of proper hygiene imposed by the negligent government.

There are no protests.

All our government officials and their families receive medical treatment overseas.

Their families receive the best education overseas.

Photo: See below kids of a Nigerian president that recently graduated abroad: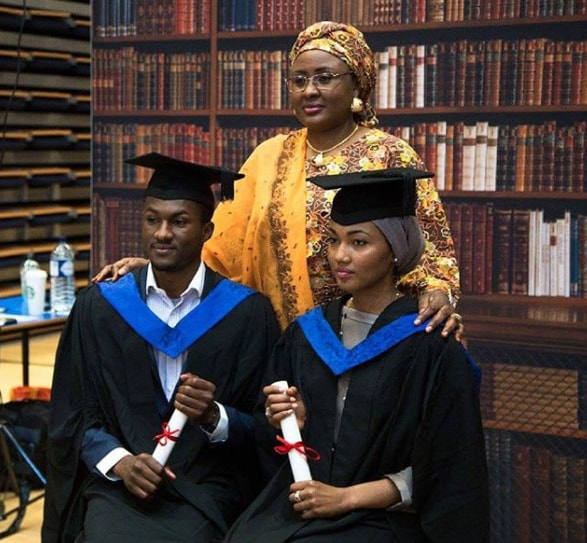 There are no protests.
Rather, we 'famz' (idolize) and praise them.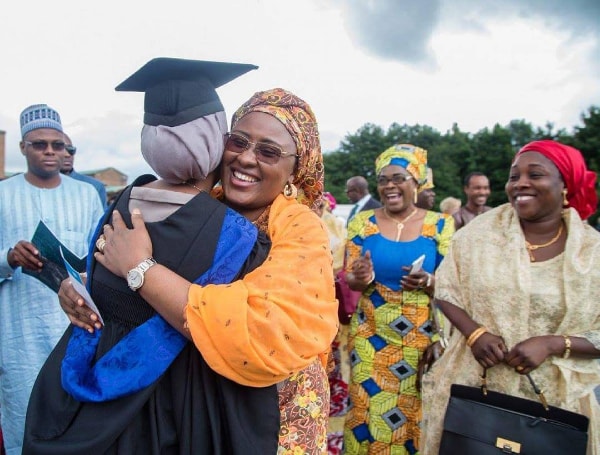 Our roads are death traps.

Our public transportation vehicles are pretty much mobile coffins.

Traffic congestion is at an all time high.

Many die on our roads annually.

There are no protests.

We have no playgrounds for our kids.

Every government official understands they can wreck the country and have quick exit to countries overseas in search of the primary solutions to their own problems (via private jets).

Hence, no incentive or need to do their jobs.

Yet, we trust them. We elect them. They screw us over.

And over.

And over!

We cry. We curse them.

If it's PDP, we'll cry for APC. If it's President Buhari, we cry for the moronic Goodluck Jonathan.

If it's a northerner, we cry for a southerner.

That's what frustrates me about Nigerians.

The drama and our hunger for quick fixes. Our selfishness which manifests itself in "E no concern me. Make I build my own life!"

That ignorance which makes us think we can get married, pop out a litter of kids with no concern for building their future.

There's this short-term memory on our own part which fails to see that our situation is only getting worse. Our kids will face worse.

Fulani herdsmen? You think they're the deadliest thing to happen to Nigeria?

Think again! A lot more has happened and a lot more will happen if we continue to not hold our government officials accountable.

***

I'm Uche Metuh, my father's male daughter.

You can call me the unconventional Nigerian girl.

I am very PASSIONATE about people!

My learning curve started when I deviated from society's expectations of me and discovered myself.

I'm passionate about bringing a Mind Shift to Nigeria and Africa, and promoting our true image to the world.

I write a little bit about Nigeria, Canadian immigration, happiness from being a true expression of yourself, human rights and gender=equality.

Visit my blog at www.onegeria.com