by Staff writer
Maurice Tillet was a Russian-born French wrestler, better known by his ring name, The French Angel.
He was a leading box office draw in the early 1940s and was twice contracted to act as World Heavyweight Champion by the American Wrestling Association.

When Tillet was 20, he noticed swelling in his feet, hands, and head, and after visiting a doctor was diagnosed with acromegaly—a condition usually caused by a benign tumor on the pituitary gland, resulting in bone overgrowth and thickening.
He had wanted to become a lawyer, but his acromegaly prevented him from doing so.
He went ahead to make a name for himself in wrestling, becoming so successful many of his colleagues copied him.
By 1945, Tillet's health began to fail and he was no longer advertised as unstoppable.
His final wrestling match was in Singapore on February 14, 1953.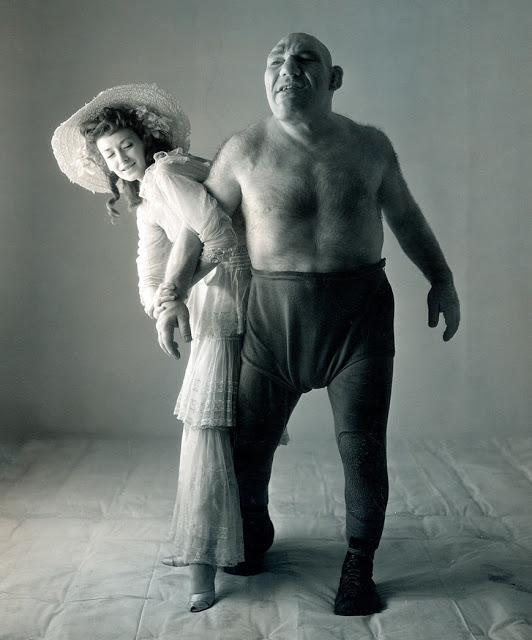 Maurice Tillet and wife in 1945.

In 1950, Chicago sculptor Louis Linck befriended Tillet and made a series of plaster busts commemorating him for his wrestling career.
One of the busts, resting at the Chicago's International Museum of Surgical Science, was claimed to be what inspired the character Shrek in the book of the same name by late American cartoonist, sculptor and writer of children's books, William Steig.
The Shrek film series from DreamWorks Animation was based on William Steig's picture book Shrek!
The series was a financial success, becoming the 14th highest-grossing franchise of all time and the second highest-grossing animated franchise.
Maurice Tillet died on September 4, 1954, in Chicago, from cardiovascular disease and was buried at the Lithuanian National Cemetery in Justice, Illinois.