by Staff writer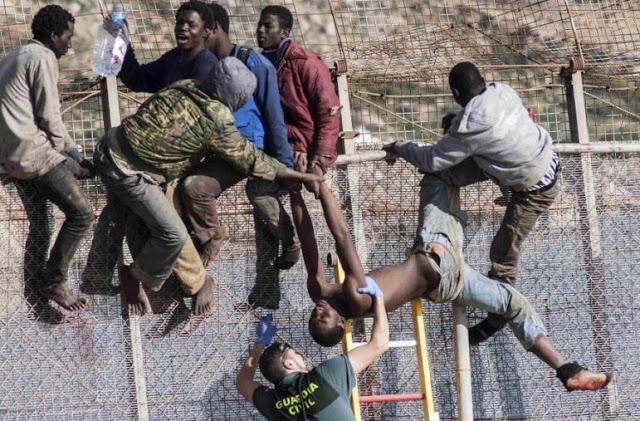 Donald Trump has vowed to build a 'big, beautiful, powerful wall' spanning the 1,933 mile land border between Mexico and America, which will make crossing over an even greater challenge for illegal immigrants.
But these photographs suggest that there are bound to be some who will still try.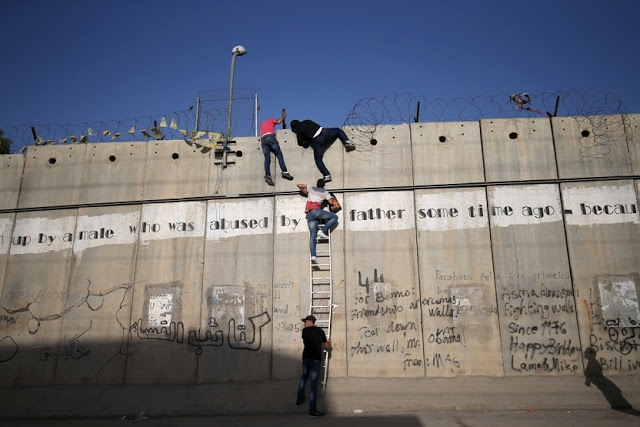 Once there is a wall, there will be a way!

1. A man pierces through one of the many holes in a fence along the US border: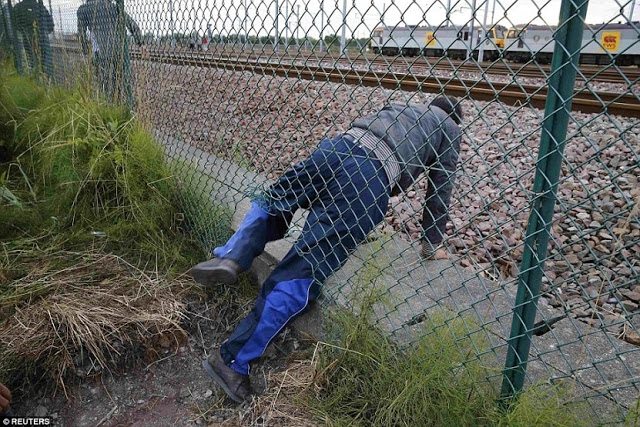 2. Border Patrol agents removed seven illegal aliens, including three children, from a hot car trunk on Jun 3, 2016: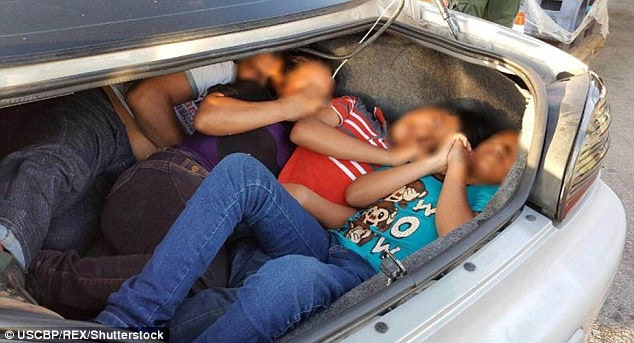 3. Agents arrested a male subject attempting to smuggle illegal immigrants from Mexico to the US using this cloned Border Patrol Chevy Tahoe on December 10, 2015: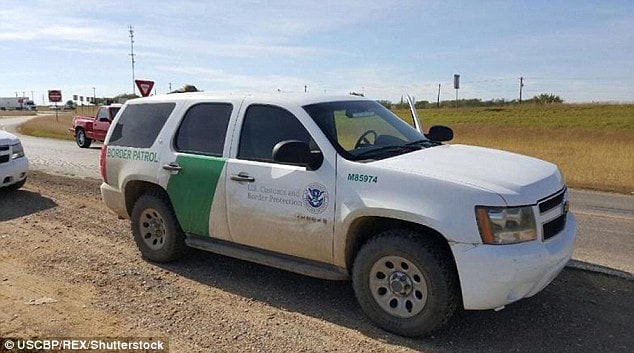 The fake vehicle had a different bumper than the SUVs used by border agents and also did not have lights on top.


12 people were found crammed into the back of the fake patrol vehicle.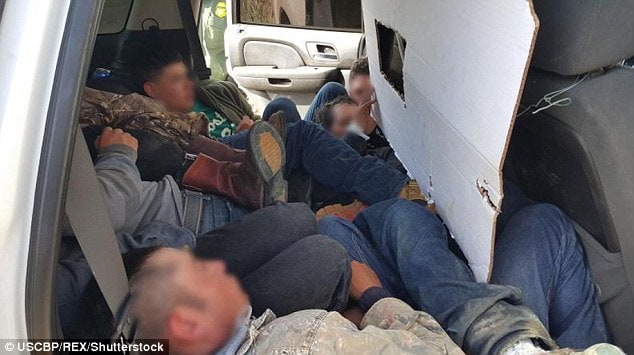 4. Illegal immigrants found in compartments in the floor of a car in May 2010: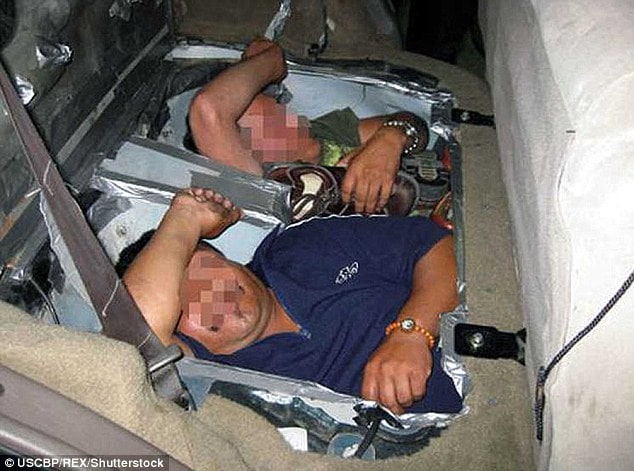 5. In May 2010, a woman was discovered by US border guards hidden in the dashboard of a car: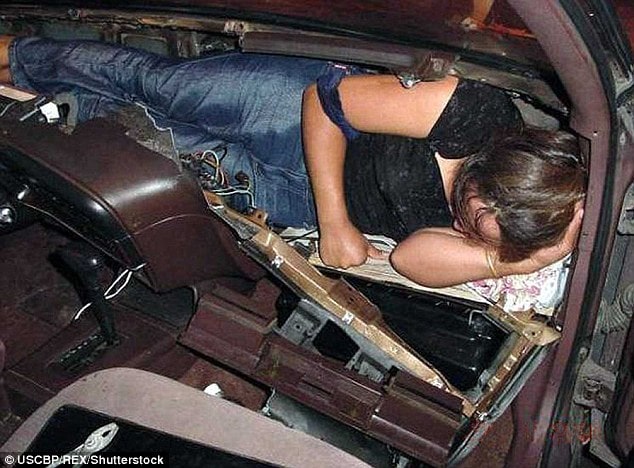 6. An illegal immigrant hidden behind the back seat of a car in July 2009: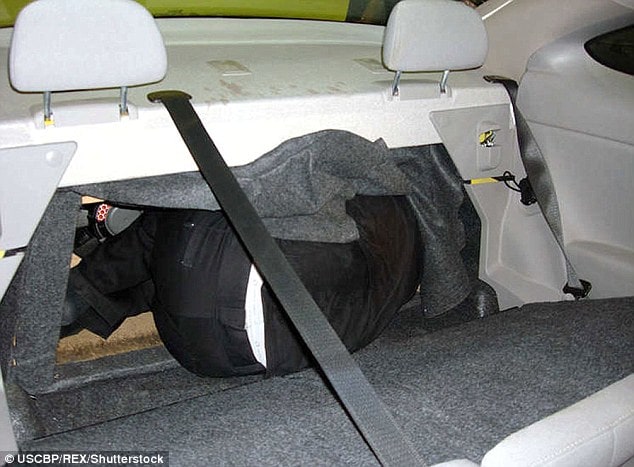 7. Illegal immigrants crammed in the back of a tractor trailer in June 2010: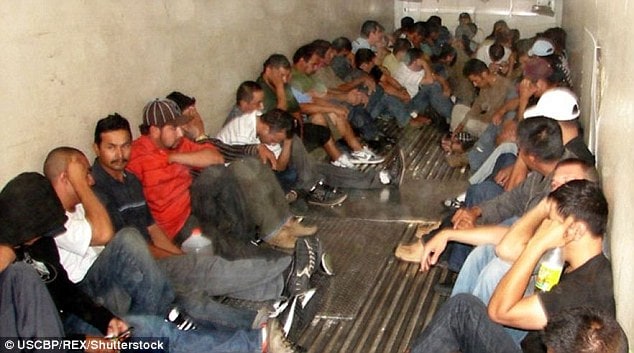 8. The infamous 2006 picture of a man discovered sewn into the upholstery of a van seat to get across Mexican – US border: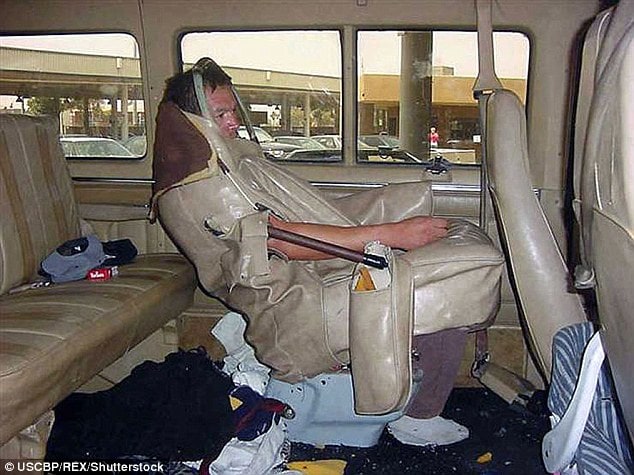 9. Two people hidden in the engine compartment of a van. They were caught in May 2010: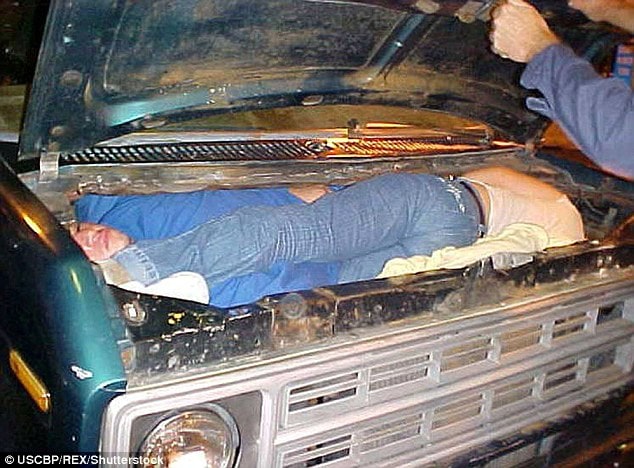 10. An unidentified body of a man which fell out of a US freighter after it landed at Harare International Airport: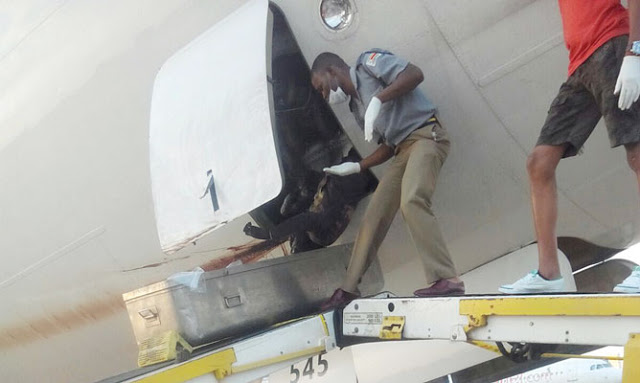 These images reveal the extraordinary lengths desperate immigrants have gone to in their bids to evade Customs and Border Protection guards undetected and start a new life in the US.
These methods are often dangerous: migrants have been known to suffocate in shipping containers, boxcars and trucks, sink in shipwrecks caused by un-seaworthy vessels or die of dehydration or exposure during long walks without water.