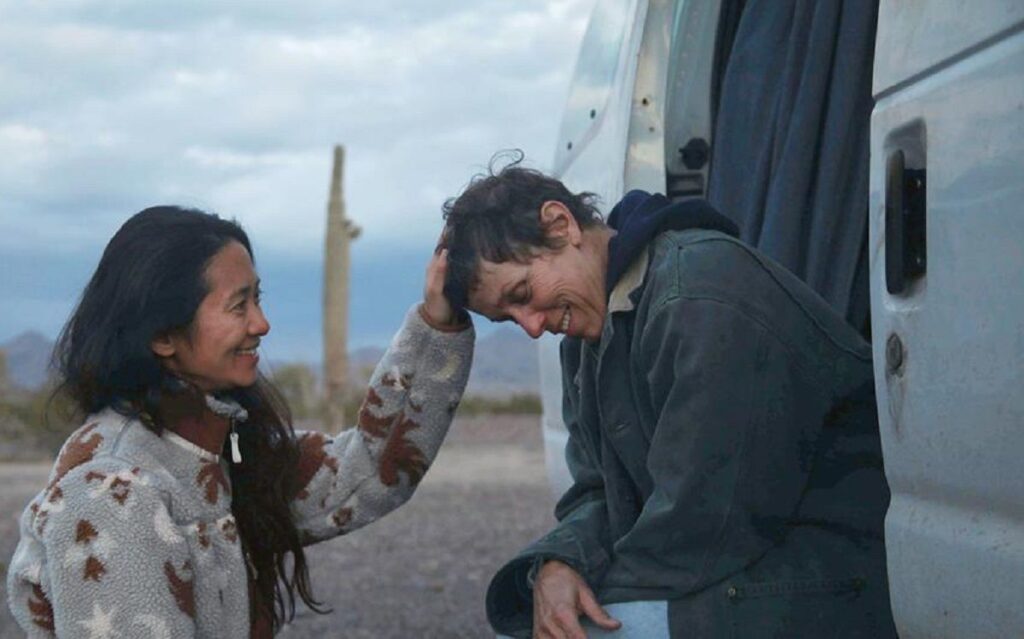 Nomadland – a $5 million budget film that spotlights the often-ignored life of nomads (people without a house who spend their life moving from place to place) has gone on to clinch Oscar's top-rated "Best Picture" award.
In addition to winning "Best Picture", Nomadland also earned Chloé Zhao the "Best Director" award while its lead actress Frances McDormand won "Best Actress".
Chloé Zhao, who also directed Marvel's upcoming superhero film "Eternals" made history at the 2021 Oscars as the first woman of colour – and the second woman at all – to win the best director award at the Oscars.
Nomadland is based on a 2017 non-fiction book titled Nomadland: Surviving America in the Twenty-First Century, written by American journalist Jessica Bruder.
With a budget of just $5 million, Nomadland has joined the tiny list of low-budget movies that went ahead to win Oscars' revered "Best Picture" award.
Moonlight, with a budget of just $1.5 million, set a muted record in 2017 after it won Best Picture at the 89th Academy Awards – one of the lowest-budget movies to receive massive recognition at the Oscars.
Feats like these are often referenced as a reminder that a good story can still be told in the absence of big millions.