by Daniel Nkado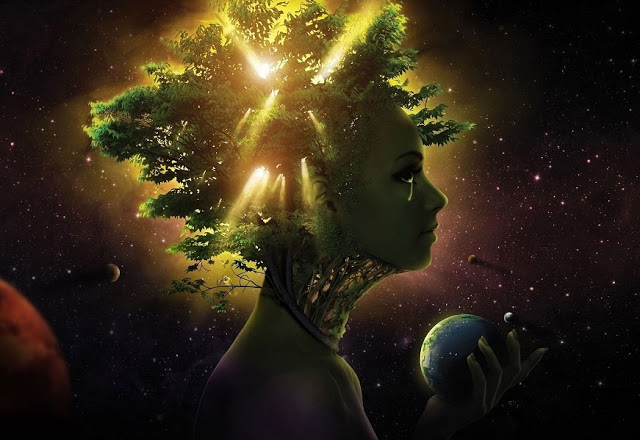 Why are we all so depressed?
Because we miss nature!

Our bodies miss the sun, the dirt, the rain — nature!
We evolved under very harsh conditions, but from time nature has always provided us with all we needed to be alive.
The sun provided us with Vitamin D which strengthens our immune system and elevates our mood. A great advantage to our furless bodies, because the more time we spent exposed to the sun, the stronger we became.
But now we spend all our days hiding from the sun, cloistered in dark rooms and slathered in sunscreen when we dare venture outside.
Back in the day, we allowed our skin to get dirty as we wandered around hunting and gathering food. We walked miles and exercised our feet, muscles and bones, allowing them do what they were meant to do.
We formed a great connection with all the bacteria and organisms our bodies are exposed to. A very crucial symbiotic relationship.
Now we have declared war on bacteria, all because of a few bad actors.
We douse our digestive system with antibiotics and clean every surface with antibacterials, including our very own skin.
We now live such sanitary, sedentary lives that our systems miss the things they were once familiar with.
And the rain, the cleansing, life-giving rain, that forced us to take a break and seek shelter alongside our fellow humans.
The thing that made us gather together to converse, touch, sing, sleep and learn together.
Now we live such solitary lives, each out for their own, hiding behind doors and devices that cut us off completely from our tribe.
We limit our downtime to a few days each year, chasing elusive success. Our brains are no longer thinking the things they are built to think.
We've forgotten that recreation and our connection to each other are essential to survival.
We're lonely and limited by our disgust at the differences we see in others. We are no longer learning from our elders or finding joy in our youth, because we only allow those most like ourselves into our tribe.
Interaction and respect of diversity has become unfamiliar to us.
True that primitive life was no utopia, but it was the life that honed our species to dominate the world.
Vital parts of that life have been lost, and we don't even realize it.
Science is just starting to discover what Mother Nature knew all along:
That we need the sun, dirt, and rain to thrive.
And today we've become so depressed because our bodies badly miss these things.