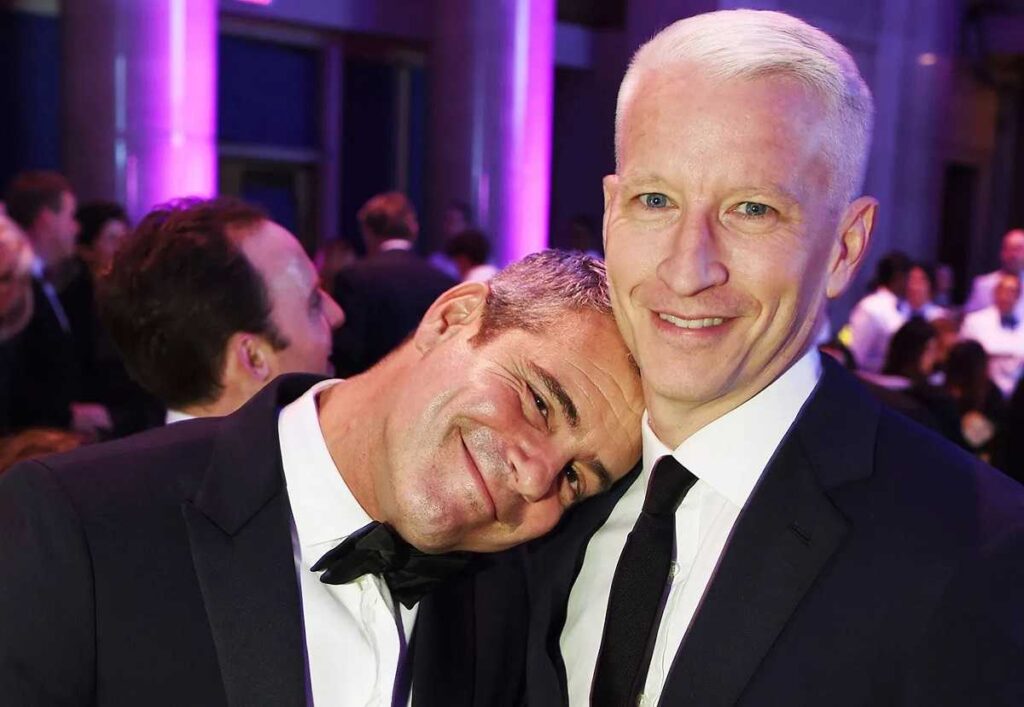 Who is Andy Cohen?
Andy Cohen is a popular American talk show host, writer, and producer. He is currently the host of Bravo's late-night talk show, "Watch What Happens Live With Andy Cohen." Cohen also owns and runs an entertainment radio channel called "Radio Andy." He was formerly an executive producer on the reality cooking competition series "Top Chef." The talented talk show host is presently the executive producer of "The Real Housewives" franchise.
Andy Cohen is an openly gay man and an activist. He is often cited as the first openly gay host of a late-night show in America. Cohen rejected a gig to co-host Russia's Miss Universe pageant in 2013 because of the country's anti-gay laws. In 2018, the talk show host appeared as a guest judge on an episode of RuPaul's Drag Race.
Andy Cohen's full name is Andrew Joseph Cohen. He was born on June 2, 1968, to his parents Lou Cohen (father) and Evelyn Cohen (mother). Cohen is 54 years old as of August 2022. Cohen's parents are mainly Jewish but have Russian, Polish, and Lithuanian roots. The talk show host has a beautiful relationship with his parents, especially his mother, Evelyn. He recounted coming out as gay to his mom. According to Cohen, Evelyn fully supported him and even made a joke of it.
Speaking about how he came out to his mom, Andy Cohen recalled:
"We both started crying, and it was very emotional. But moments later she said, 'I probably would have hated your wife anyway."
Andy Cohen's net worth is estimated at over $50 million as of 2022. Cohen has made a fortune for himself out of his career as a talk show host, producer, and writer.
Andy Cohen siblings
Andy Cohen's only known sibling is his younger sister Emily Rosenfeld. Emily, alongside her older brother Andy, grew up in the St Louis suburb of Clayton, Missouri. Information about Andy Cohen's sister, Emily, is currently scarce in the media because she is a private person.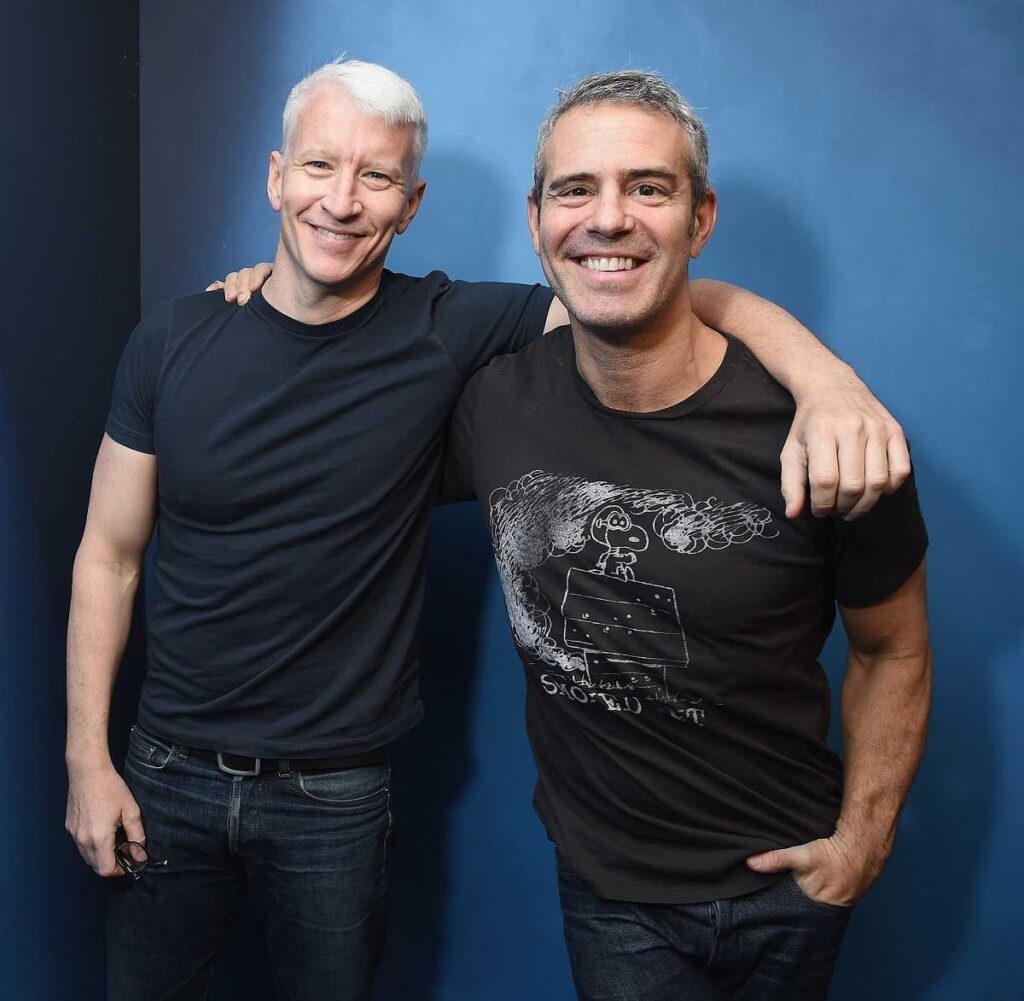 Andy Cohen's marriage and wedding
As of August 2022, Andy Cohen is unmarried and has no husband. While Andy Cohen is not married yet, he is proudly a single father to two beautiful kids he welcomed via surrogacy.
The talk show host once dated his co-host John Arthur Hill in the past. However, they ended their three–year relationship in December 2020, according to reports. Also, most people assume Cohen is in a romantic relationship with his best friend of almost 2 decades – Anderson Cooper. But Cohen and Cooper have since debunked the rumours. According to them, they are just best friends and are not romantically attracted to each other.
There have also been rumours that Andy Cohen is in a romantic relationship with singer John Mayer – who is also his best friend. But both media personalities have debunked the rumours.
List of Andy Cohen's boyfriends
While Andy Cohen currently has no known boyfriend, he has reportedly dated or hooked up with over 2 men. Here's a list of men Andy Cohen has reportedly dated or had a fling with:
Andy Cohen confessed on his show to having sex with American singer and actor Lance Bass even though they never actually dated.
Clifton Dassuncao and Andy Cohen reportedly dated for 2 years before splitting in 2018.
John Hill and Andy Cohen dated for 3 years before calling it quits in 2020.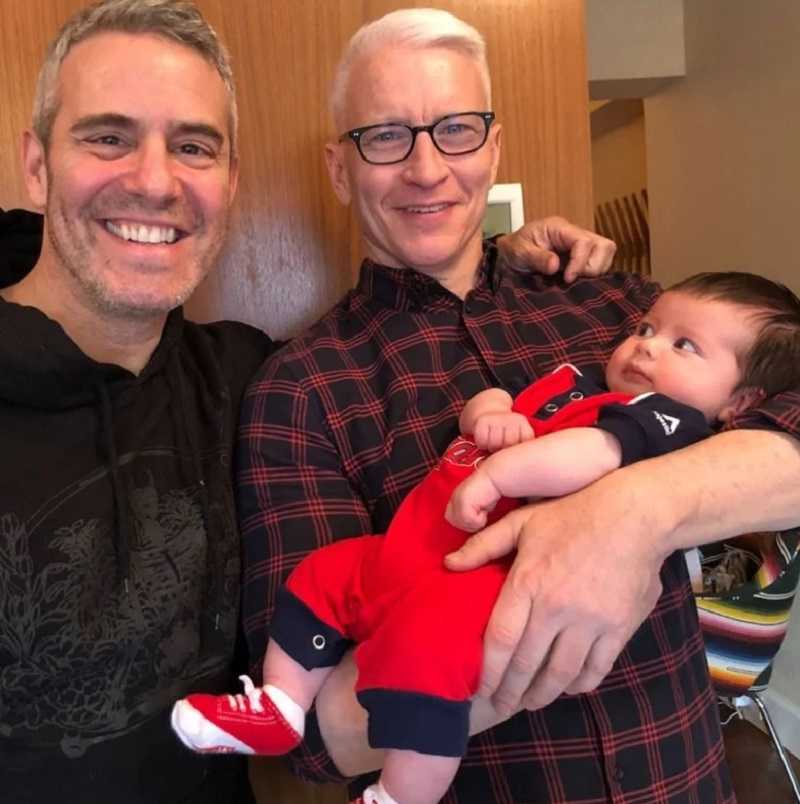 Andy Cohen's wife
Andy Cohen is an openly gay man. He has no wife.
About Andy Cohen's ex-boyfriend – John Hill
Andy Cohen's ex-boyfriend John Arthur Hill is a musical theatre actor and TV show host. John Hill was born on October 23, 1978, in the United States. He is 43 years old as of August 2022. Hill is well known for his role in the Off-Broadway run of the rock musical "Bare: A Pop Opera". Cohen's ex-boyfriend is also one of the producers of "Watch What Happens Live with Andy Cohen."
Andy Cohen and his former boyfriend were in a relationship for 3 years when John was a broadway actor. On what might have led to their breakup, Cohen simply said: "We were in different places in our lives."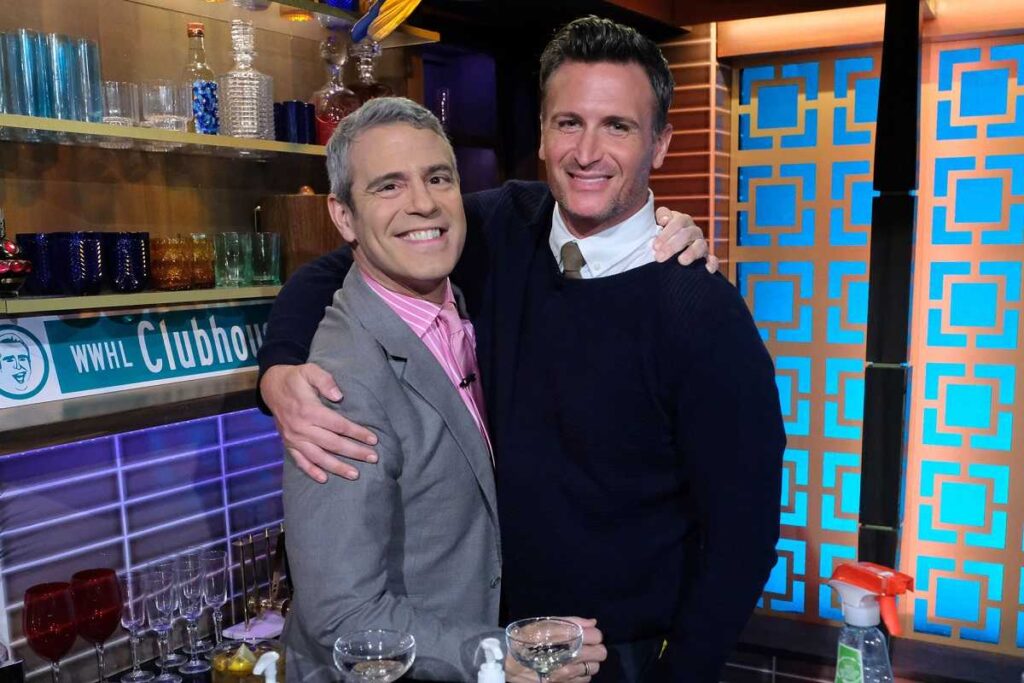 About Andy Cohen and Anderson Cooper's relationship
Over the years, there have been rumours that Andy Cohen and Anderson Cooper are in a relationship. Cooper, who is a famous American journalist, is known for anchoring CNN's "Anderson Cooper 360°." But aside from that, he is also known in the media for being Andy Cohen's best friend.
Andy Cohen and Cooper have continually fuelled dating speculations by sharing loved-up photos of themselves, sometimes in matching outfits, on social media. Even though Cooper is also openly gay, the best friends have maintained they are not romantically attracted to each other.
However, one thing is certain: Cohen and Cooper's friendship has been going on for a long time now. According to information gathered by DNB Stories Africa, Cohen and Anderson Cooper's relationship goes way back to the 90s. In fact, before they first met, they initially planned to go on a blind date but it didn't work out.
Cooper, 55, recounted:
"Andy and I were first set up on a blind date, which never happened because we had a phone call and after two minutes I said, 'I'm not dating this guy…"
Maybe they just might have ended up as a cute couple. But according to Cooper, Cohen broke his "cardinal rule" by mentioning his mother's name (Gloria Vanderbilt) "within the first four sentences" of their first date. Even though Andy and Anderson claim not to be in a romantic relationship, they remain great friends and incredible TV hosts to date.
About Andy Cohen and John Mayer's relationship
Andy Cohen has also been linked to another of his best friends – American guitarist and singer – John Mayer. Cohen and Mayer share a great bond and flaunt all of their beautiful moments on Instagram. In fact, Cohen once made a joke about having a child with John Mayer. However, he also debunked the dating rumours. According to Cohen, they are not dating even though they are "together all the time." Meanwhile, Mayer, who claims he has "slept with less than 500 people" has never publicly identified as gay.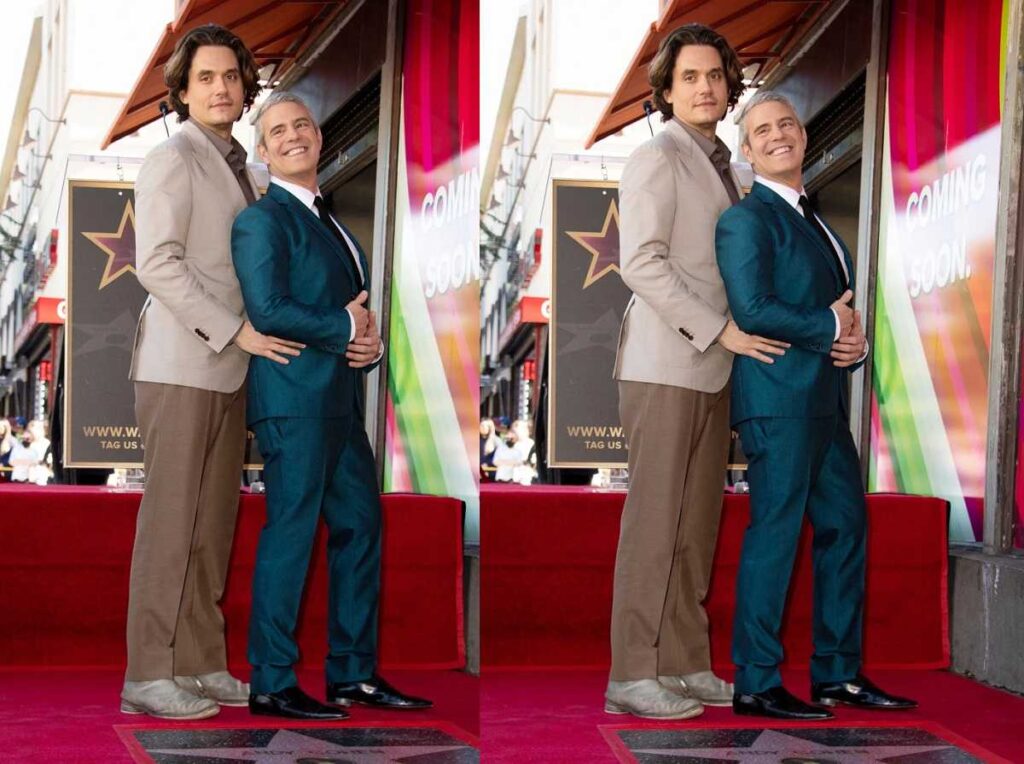 Andy Cohen's kids
Andy Cohen has two beautiful kids (a boy and a girl). He welcomed both kids via two different surrogate mothers. The talk show host had his first child, son Benjamin Allen Cohen on February 4, 2019. Cohen's first son is 3 years old as of August 2022.
His second baby, a daughter named Lucy Eve Cohen was born in April 2022. Baby Eve is about 4 months old as of August 2022. Although Andy Cohen's two children were born through two different surrogate mothers, he claims they are "biological siblings." Cohen loves his two kids so much and doesn't hesitate to flaunt them on his Instagram page.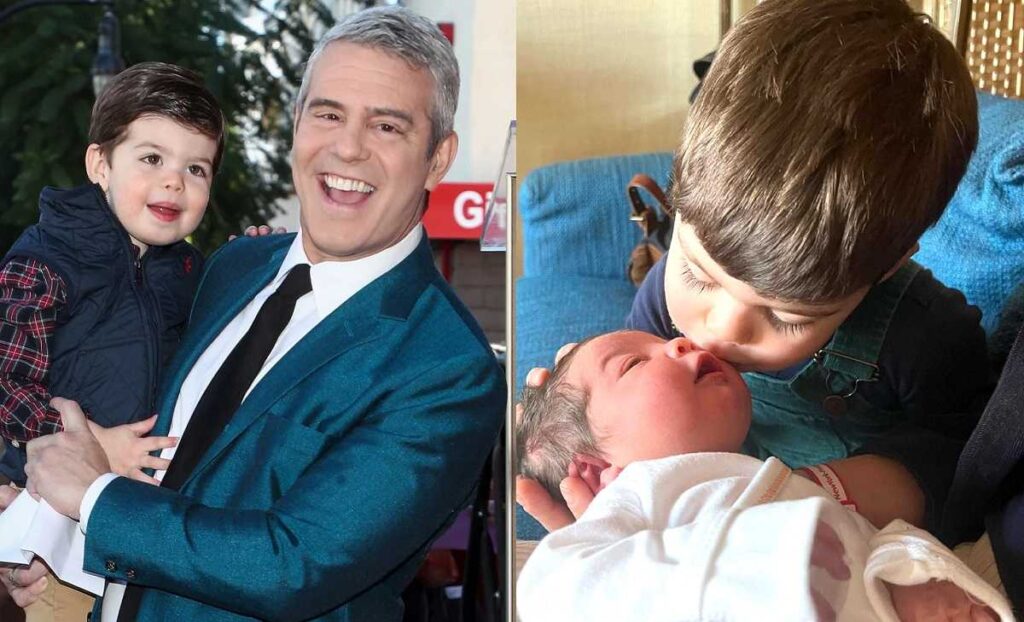 List of Andy Cohen's children:
Here's the list of Andy Cohen's two kids:
Benjamin Allen Cohen
Lucy Eve Cohen