by Staff writer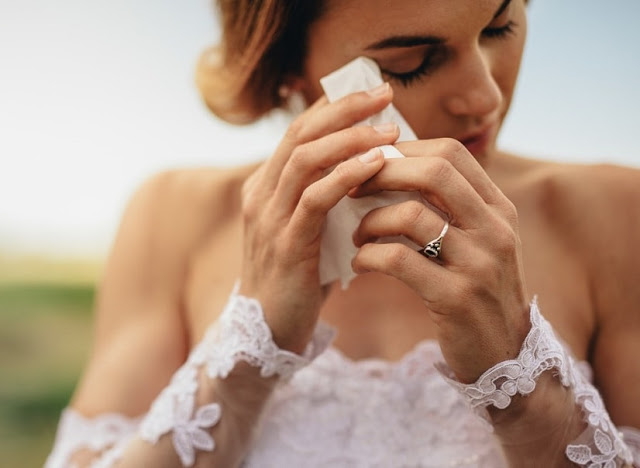 There is a reason people are advised never to cheat!
How disoriented a woman named Casey must have felt when she received screenshots of racy text messages her soon-to-be-husband had sent to another woman just the night before her wedding.
However, Casey, instead of breaking apart, decided to handle the scenario in the fiercest way possible.

According to her essay, published on News.com.au, Casey, after losing sleep the night she saw the messages, reached a firm decision in the morning of her wedding day.
She walked down the aisle in her wedding gown, and when it came time for them to do her vows, she turned to all of their friends and family members and said, "There will be no wedding today. It seems Alex is not who I thought he was."
Then she took out her phone and read the text messages that he had sent this other woman out loud.
The contents of the messages were sickening:
"This weekend. You and I. It is on, hot stuff. Bring your A game."
"Your body is [so] incredible. And [boy] do you know how to use it. I wish my GF had half the skills you do."
"I miss you so much. I can't stop thinking about…you. I've never had this kind of connection before."
"Every word [felt] like a dagger in my heart," Casey wrote.
"With each word, more color left Alex's face!"
Crying, she looked him in the eyes, but said nothing. Instead he simply stomped out of the church as his family looked on, horrified.
According to the article, she turned to her guests once more and said:
"I love all of you and as horrible as this is I'm glad you all are here. There will not be a wedding reception today, but instead, there will be a celebration of honesty, finding true love and following your heart even when it hurts."