by Staff writer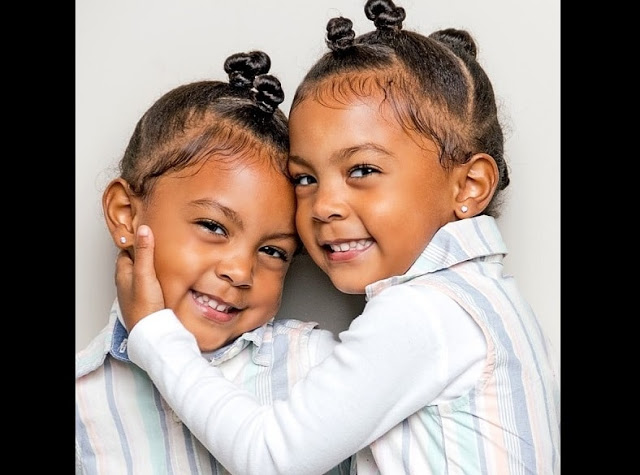 Whether you are active on YouTube, Facebook, or even Instagram, there is a great possibility you've met the sensational McClure girls, Alexis and Ava.
Their mother, Ami Dunn McClure, is Nigerian and their father, Justin McClure is white.

While everyone always thought that Justin is the girls' biological dad, the truth came out last year that the girls were already born when he adopted them.
The drama started when racist tweets from "dad" Justin McClure, were exposed and people couldn't understand why someone with biracial children tweet racist things.
According to Bossip, before his daughters became famous, Justin McClure was attempting to have a career as a comedian.
His professional Twitter page was changed to his daughters' page once they became popular.
Apparently daddy didn't do a very good job cleaning up his Twitter, so someone found some old tweets from him that suggest that he had stereotypical and racist beliefs.
In some of the tweets, he wrote things like:
"Black people can't say 'ask' but they have no trouble saying Cadillac Escalade. #IfIWasBlack #blackpeoplecantsayask."
"Dominican women I know: Ilia, Awilda, Janitsy, Zora. Black women I know: Chandelier, Lasagna, Constellation, Walgreens #whenblackpeoplegetpaid."
"Mark my word…one day a black woman will name a child Allergies, "My Allergies been acting up lately…daaaaamn."
"Lately I've been under the impression…Impression is this black girl I went out with. She loves being on top. #blackgirls #ghetto."

In a YouTube video, Justin apologized for the tweets, but the scandal forced the family to reveal another big secret—Justin isn't even the biracial twins' biological dad, although they led fans to believe he was!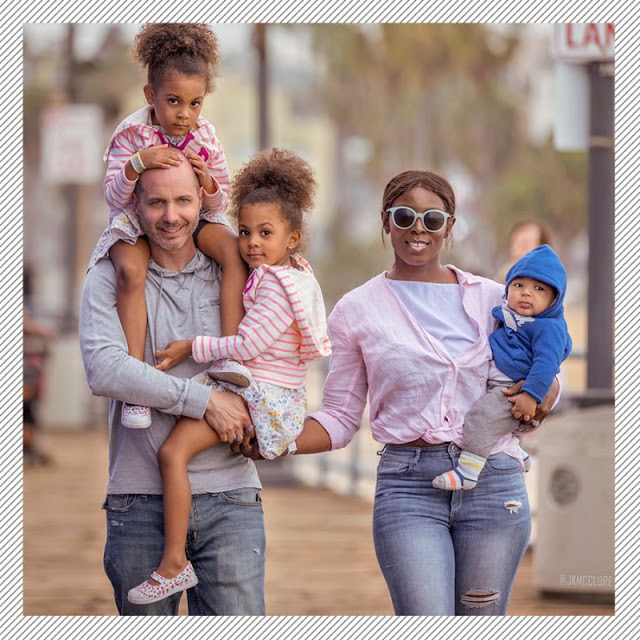 Justin McClure with his wife and the twins girls
After the shocking revelation, people did some digging and found out that Ami was married to a man named Jeff Pestka in 2012.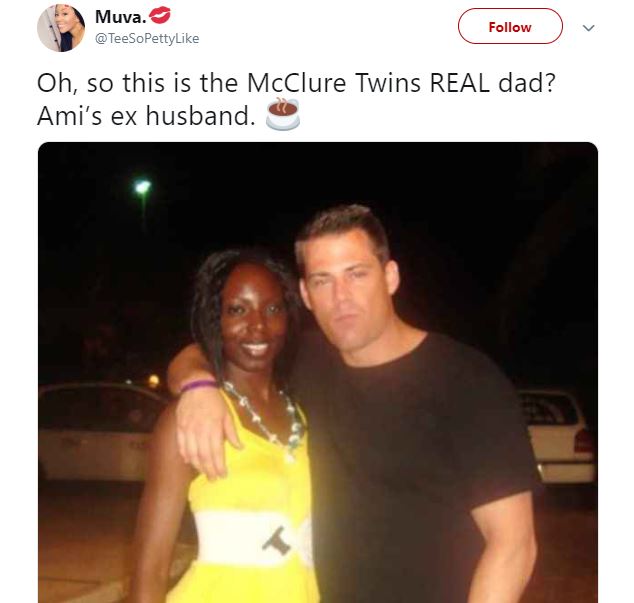 An old picture of Ami with her former husband

In the video, Ami said:

"Justin and I met after the girls were born.

"They were a little over a year old. Justin adopted the girls. He is their dad, he's the only dad they've known and he will be the only dad they've ever known."

***