by Staff writer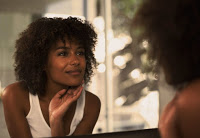 We now know that it is possible for people to be sexually attracted to their own selves.
An autosexual is someone whose sexual preference is themself. Auto-romanticism is the act of falling in love with your own self.

Writer and feminist Ghia Vitale, who self-identified as 'autosexual' in a Medium article, wrote:
"Around my third year in college I noticed I had a bonafide crush on myself. I felt flutters in my stomach whenever I thought about myself. I craved alone time because I was able to bask in my body and my mind without interruption; I intensely enjoyed bonding with myself. Soon after, I began writing love poetry…to myself. And if I found myself crushing on someone else, I secretly shunned them for stealing my attention away from myself."
Renee Wilton who also feels she might be autosexual writes:


"I have been having trouble getting aroused for my partner, but I can fantasize and get horny when I am alone. It frustrates the hell out of me… Looks like I'm probably autosexual for the moment (until I get my spark back)."
Apparently, the autosexual (according to sex researcher Bernard Apfelbaum) can still find other people sexy or fantasize about them, but they will respond sexually to their own touch.
Apfelbaum points out that this population is very undercounted because they often simply live in this way, and do not seek out partners.
Being autosexual is not to be confused with asexuality, where people are not capable of feeling sexual desires toward any gender.
Autosexuality as a recognized sexual orientation is still being studied and some details are still conflicting and controversial.
For instance, many researchers have claimed that people who are autosexual prefer to masturbate rather than have sex.
Others dispute this.