by Staff writer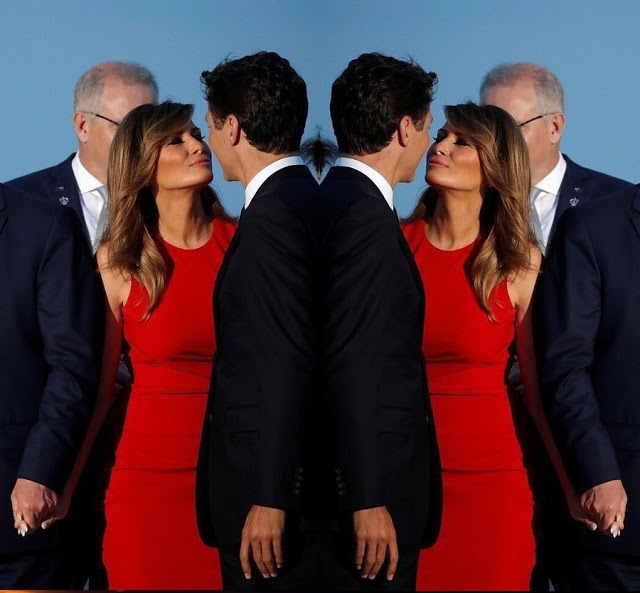 At the G7 summit in Biarritz on Saturday, wife of US president, Melania Trump was captured raising her face to give Canadian Prime Minister, Justin Trudeau, a peck on the cheek during the leaders' family photograph.
The glamorous air kiss between Melania and Justin has sent the internet into a frenzy.

As we speak, the hashtag #MelaniaLovesTrudeau has been trending all over America and Canada.
The pic has been dubbed a "Vogue ad" because of its animated glamour.
Here are some of the funny reactions: