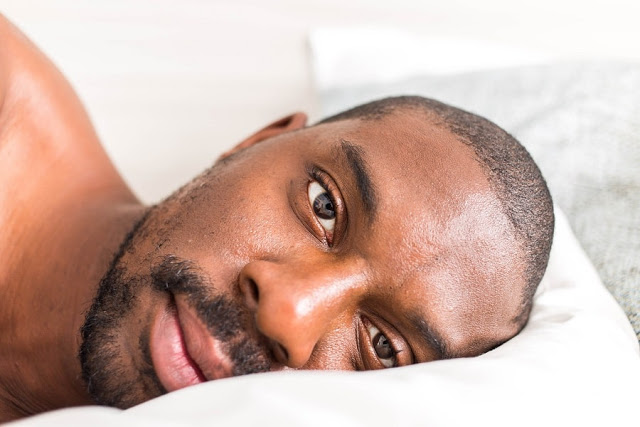 Gone are the days when personal grooming is attributed to femininity or some evolving terminology—metrosexuals.
These days, even hypermasculine men pay rapt attention to their looks. A good confirmation of this is the number of made-for-men grooming products that flood the market each year, from sweet-scented hair products to financially draining colognes.

The rising trend of "looking sexy" in the commercial hub of Africa – Lagos – closely mimics what is seen in Western cultures. Most men today have joined the all-cool fit fam. They visit the gym each day to sweat it out for that fit and ripped physique.
It is a healthy lifestyle to exercise and look fit, but what most people fail to understand is the importance of healthy skin as well. What's the use of all that ripped gym body if it's clothed in dirty, unhealthy-looking skin?
The skin is the first striking feature you appreciate in an individual. Having a well-toned body with a poor or wrinkled integument can be a turn-off for most people. Sadly, society and the manufacturing circle seem to pay more attention to women and their skincare needs than men.

I've personally struggled with dull skin myself, especially on big days (presentations at the office, class reunions, dates, etc) when I really needed to have that glow.

These skincare tips for Nigerian men are not just from my professional experience; I've personally tried and still abide by them till date. What's more — they are simple yet very efficient skin care tips anyone can try.

This is as old as it gets. Quite frankly, staying hydrated all day keeps the skin smooth and alive. It's like dumping a dying flower in a pot of water and watching its petals blossom. It is just that simple. Previously, I could work a nine-hour shift without taking a glass of water. I had this notion that I'd take more water at home to cover for the period of drought. This is detrimental to skin health. You must give your body water the moment it needs it. You can't drink a full jug at night to make up for the unquenched thirst in the afternoon. Presently, I keep a water bottle on my consulting table and drink some once my body alarms me. You can also throw in cut slices of ginger and lemon (lemons have a great amount of vitamin C) into the water bottle.

2. Aerobic Exercises Are Important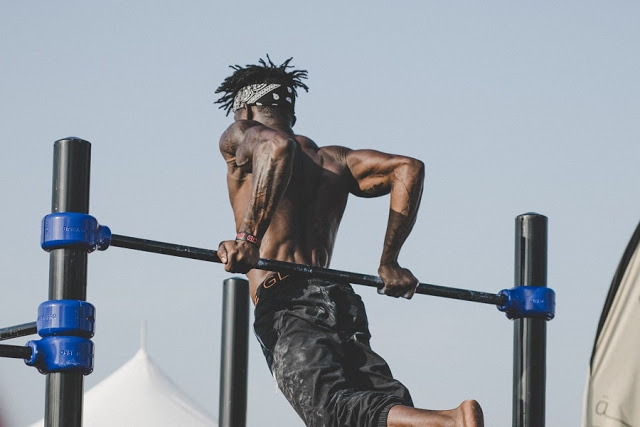 I seldom visit the gym but in my ever-busy schedule, I find time at home to skip, take a walk around my neighborhood or jog. These aerobic exercises (or cardio) can make you sweaty, but they help your skin breath some air. The rush of cold water after a period of cardio can also be beneficial and you can appreciate the instant feel of coolness after each session. From my experience in dermatology, anything that promotes healthy circulation will benefit the skin. By increasing blood flow, exercise helps nourish skin cells and keep them active. If you have a big day, you can sweat it out on a treadmill, do some rope skipping, or go for a run a night before. Your skin will feel smooth and radiant the next morning.
The benefit of eating 2 or 3 servings of fruits and veggies every day can never be overemphasized. In my opinion, you should eat as much vegetable and fruits as your belly and pocket allow each day. Watermelons, raw tomatoes, cucumbers, pawpaw and green garden eggs are my personal favorites. These guys can do wonders for your skin. I take pineapples and bananas as well, but in moderation. The key is creating a healthy habit of eating fruits daily. I equally recommend that refined sugars and heavy fries be avoided.
4. Sleep
You need eight hours of good sleep every night to achieve healthy glowing skin. Again, this is unrealistic for me because of personal study time and other night-time activities, including surviving the mad traffic in Lagos. Any amount of sleep you can steal out daily from your busy routine can greatly help improve your health in general.
Good sleep can lower the stress hormones which adversely affect the body. Weight gain can even be attributed to poor sleep. When you do not get enough sleep, your body makes more of the stress hormone cortisol. Elevated levels of cortisol can increase the severity of inflammatory skin conditions such as acne or psoriasis.

5. Find A Skincare Routine That Suits You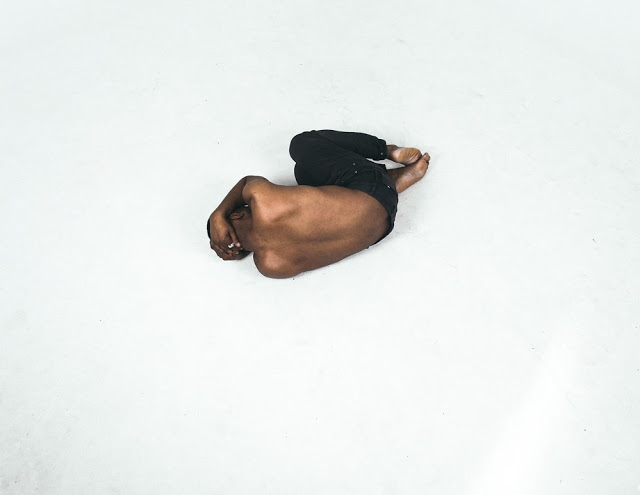 Know your skin type and use skincare products that suit your skin type. Body creams sometimes may not be well suited for the face. Specific facial creams should be used on the face for optimal results. Use good made-for-men face wash mornings and evenings. Remember to moisturize after each wash. Sunscreen products can be of added benefits if you are constantly exposed to sunlight. This reduces the aging effect of the sun radiation.
Routine visit to a dermatologist once or twice a year doesn't make you less of a man. Frankly, I am thankful to my parents for availing me of these consults in my teenage years when I battled pimples and blackheads.
Dr. Chidubem Okeke is a licensed Nigerian medical practitioner.