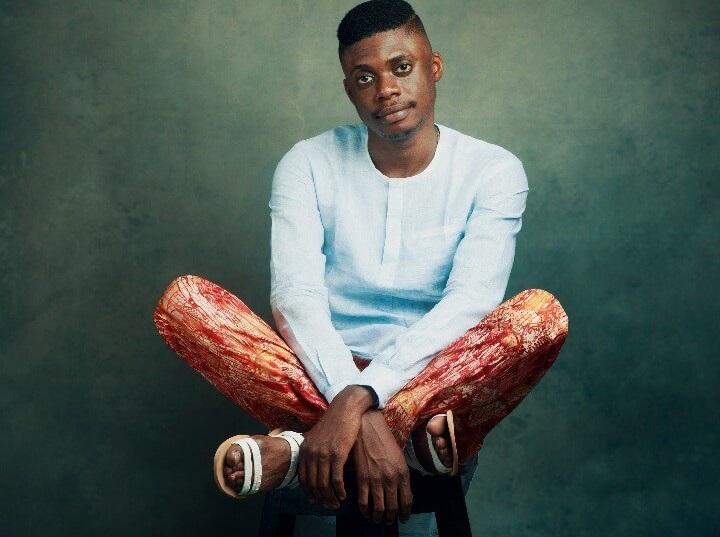 Nigerian comedian Victor Ebiye, simply known as Ebiye, has joined the list of Nigerian celebrities to be accused rape, sexual molestation or assault.
Ebiye's ex-girlfriend Hannah alleged that she lived with Ebiye for a period while they were together. According to Hannah, Ebiye physically abused and sexually harassed her several times while she was in his house.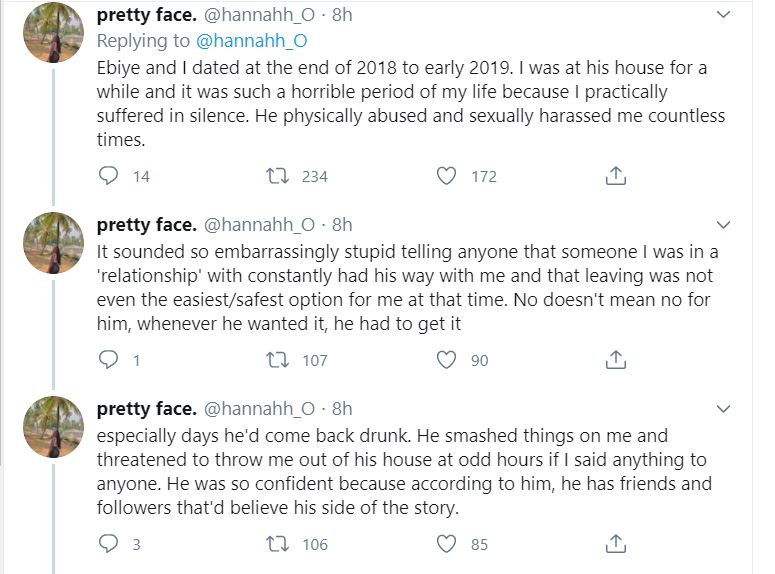 "No doesn't mean no for him, whenever he wanted it he had to get it especially days he'd come back drunk," Hannah wrote.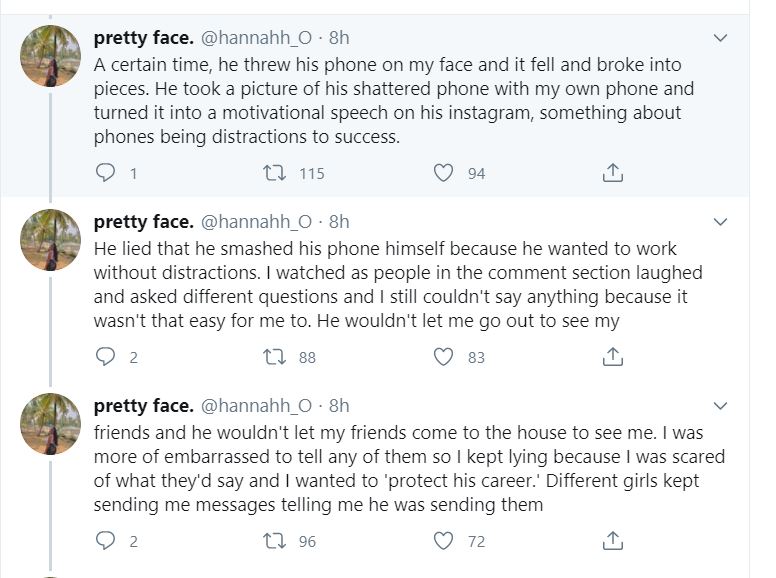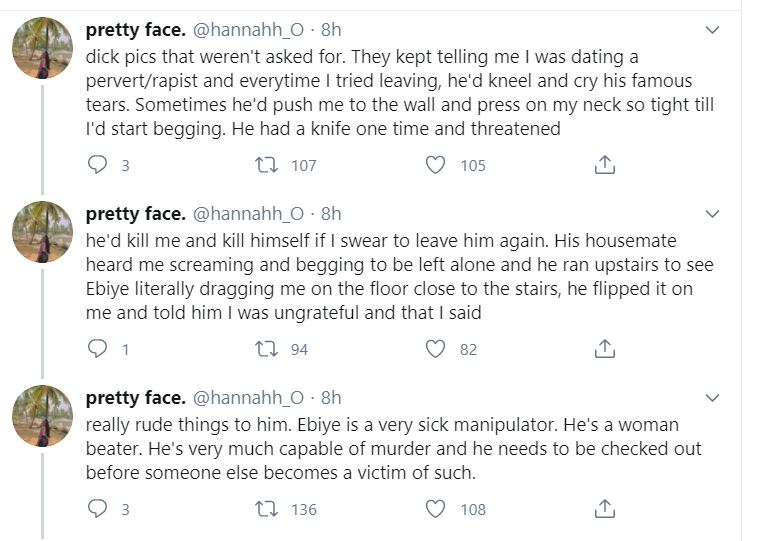 In what appears to be an email exchange between the two, Ebiye was seen apologizing to Hannah. He said he had to resort to an email message because Hannah had blocked him on all other channels.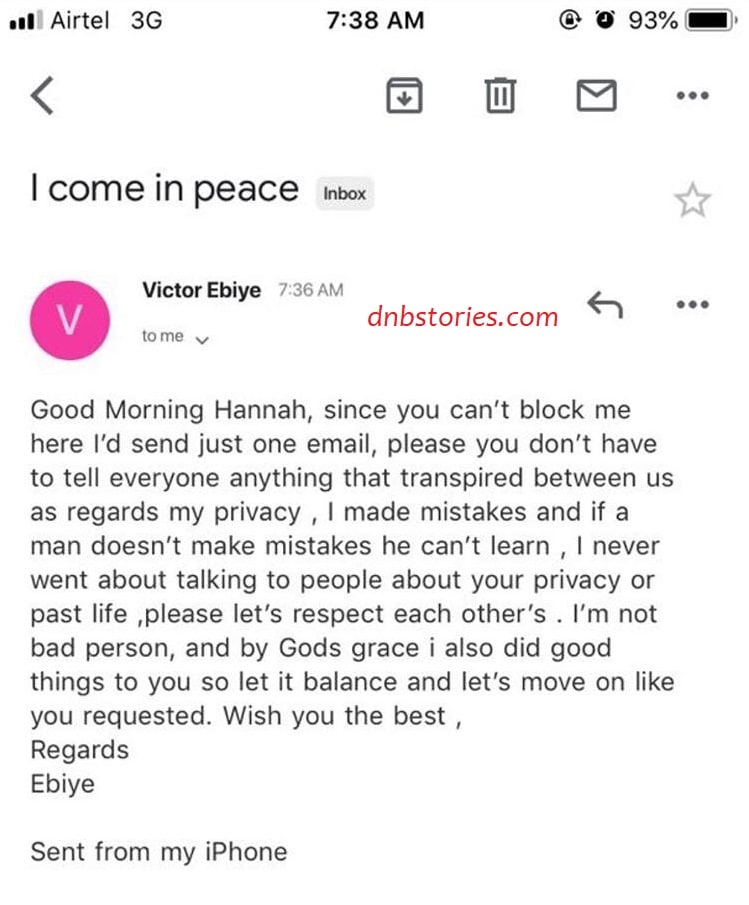 "I'm not a bad person, and by God's grace I also did good things to you so let's move on like you requested," Ebiye wrote in the email.