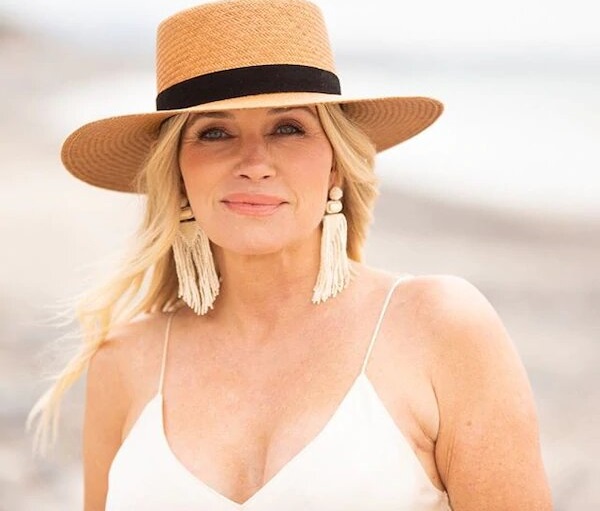 British model Nadine Caridi is famous for being the ex-wife of American former stockbroker and author, Jordan Ross Belfort.
Belfort was still with his first wife Denise Lombardo when he met Nadine Caridi at a party. It was one of the many parties Jordan Belfort threw at his mansion at that time.
Nadine Caridi had attended the party with then-boyfriend Alan Wilzig, an amateur racer. Alan introduced Nadine to Belfort at the party and the two later started a relationship with Belfort later divorcing his wife and Nadine Caridi leaving her boyfriend.
In 1991, Belfort and Nadine Caridi officially married. The union produced two children – older son Carter and younger daughter Chandler. By this time, Nadine Caridi had completely quit modelling to become a full-time housewife, but a very rich one.
Belfort later presented a yacht originally owned by Coco Channel to Nadine Caridi after he renamed the vessel to Nadine – his beloved wife's first name. Sometime in 1996, Belfort and Nadine and a few of their friends went sailing on the yacht, against the warning of the vessel's captain.
While the family and their friends partied, the yacht began to sink. Luckily, no casualty was recorded and everyone on board survived.
In 2003, Jordan Belfort was sent to prison after pleading guilty to fraud and other stock-market crimes he committed. The events surrounding Belfort's charges and imprisonment put a toll on Belfort's marriage to Nadine Caridi.
They ultimately separated – Nadine Caridi had accused Belfort of being physically abusive, unfaithful and doing drugs. In 2005, Belfort and Nadine Caridi finalized their divorce.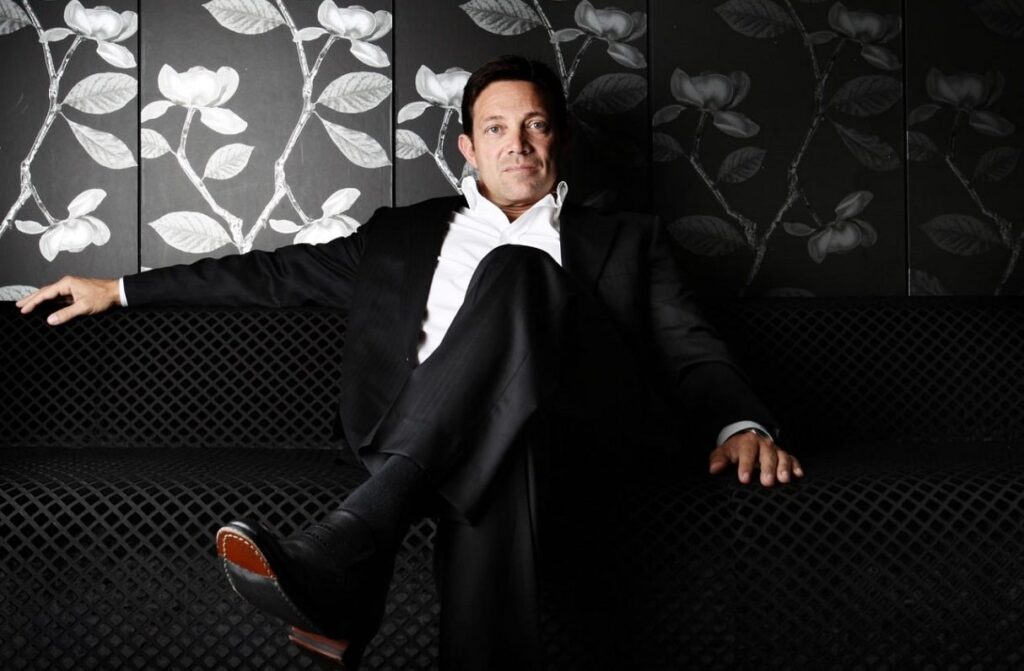 In 2007, Jordan Belfort wrote a memoir titled "The Wolf of Wall Street". The book chronicles his personal life and connection with stock-market manipulation and other scams. "The Wolf of Wall Street" was adapted into a movie in 2013 with Leonardo DiCaprio and Margo Robbie playing Jordan and Nadine.
Both Jordan Belfort and Nadine Caridi have since remarried – Jordan to long-term girlfriend Anne Koppe and Nadine to John Macaluso, an entrepreneur and former CEO of Wizard World Entertainment.