by Staff writer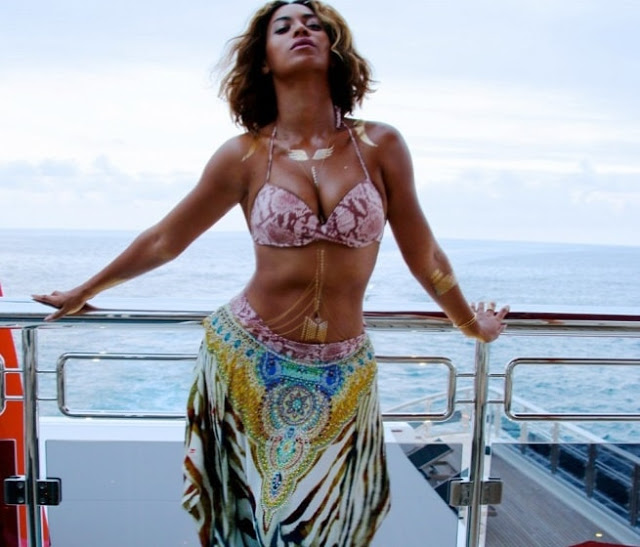 The house of cards is allegedly tumbling down for Nigeria-born Kolawole 'Kola' Aluko, 47, an energy business magnate with interests in African infrastructure development and aviation.

Nigerian, US and European authorities are investigating him for a series of money-laundering and fraud-related crimes.
The oil baron has even been alleged as the money launderer for Nigeria's former Minister of Petroleum, Diezani Alison-Madueke.
Shortly after she became oil minister in 2010, Madueke was accused of embezzlement.
Aluko was last seen in Hong Kong in May on his 213-foot yacht, Galactica Star, which he rented to Jay-Z and Beyoncé Knowles Carter for $900,000 a week in 2015, and is currently in the Bahamas.
He was reportedly spotted at Ja Rule's Fyre Festival in late April on the yacht.
Reportedly friends of the Carters, Naomi Campbell, Jamie Foxx and Leonardo DiCaprio, Aluko hasn't been seen on dry land since the arrest of Madueke on Oct. 2, 2016.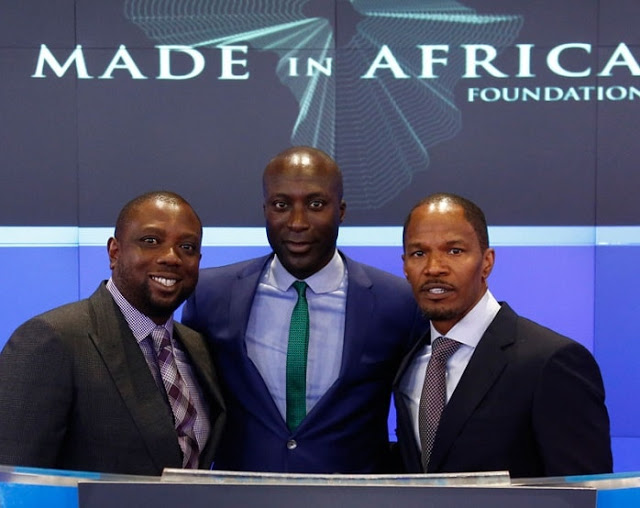 Kola Aluko, with fashion designer Ozawald Boateng and Oscar-winning
actor Jamie Foxx at a charity event.
Photo: Brian Ach / Invision for
Africa50 / AP Images

Court documents filed by the US Department of Justice in Houston have revealed that Nigeria's former oil minister, Diezani Alison-Madueke tried to warn Kola Aluko and Jide Omokore, her business partners against lavish spending, including splashing millions of dollars on a yacht.
"If you want to hire a yacht, you lease it for two weeks or whatever. You don't go and sink funds into it at this time when Nigerian oil and gas sector is under all kinds of watch," she said to Aluko in a recorded conversation.
But her warning was not heeded as Aluko went on to buy Galactica Star, a luxury yacht, for $80million.
***
Source: Bloomberg