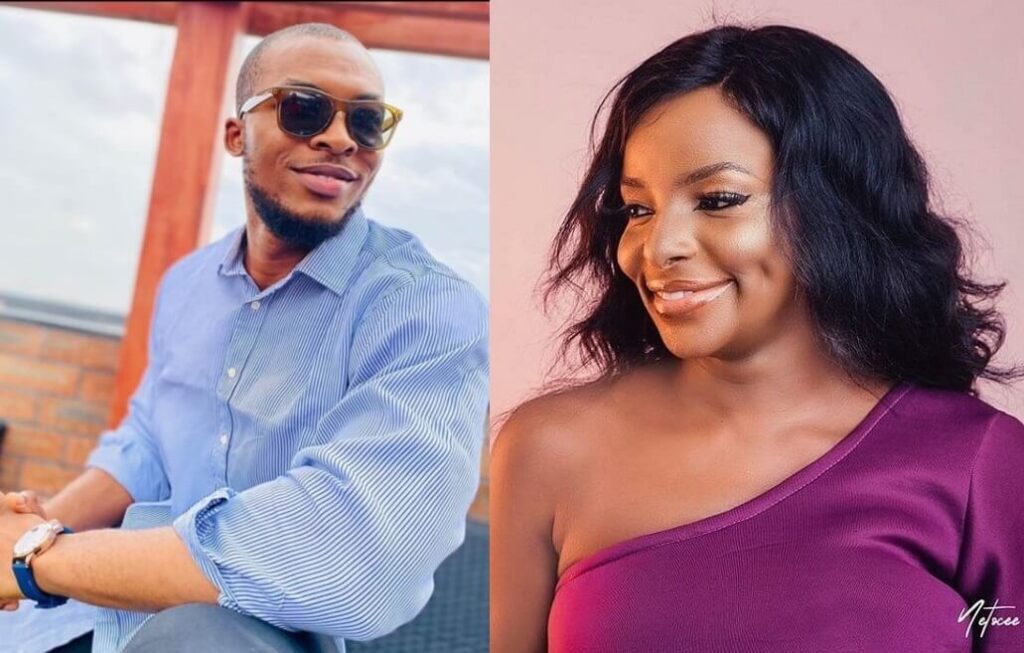 Something seems to be brewing between BBNaija housemates Eric and Wathoni as the two have been getting really close in the house these past days.
Lilo's boy Eric has not been close to any other girl in the BBNaija house, but with Lilo gone now, Eric and Wathoni seem to be getting closer with each passing day.
The two bonded during the BetWay games yesterday and got up close and personal again during the BBNaija Saturday night party.
The two housemates were seen sharing hugs and other intimate moments on and off the dancefloor.
Nigerians have shown a particular interest in what's going on between Eric and Wathoni, probably as a test of how real Eric and Lilo's relationship in the house before her eviction was.
Here are some of the reactions to the new Eric and Wathoni moments in the house:
For complete details about BBNaija Eric, read Eric's full biography here.
For complete details about BBNaija Wathoni, read Wathoni's full biography here.