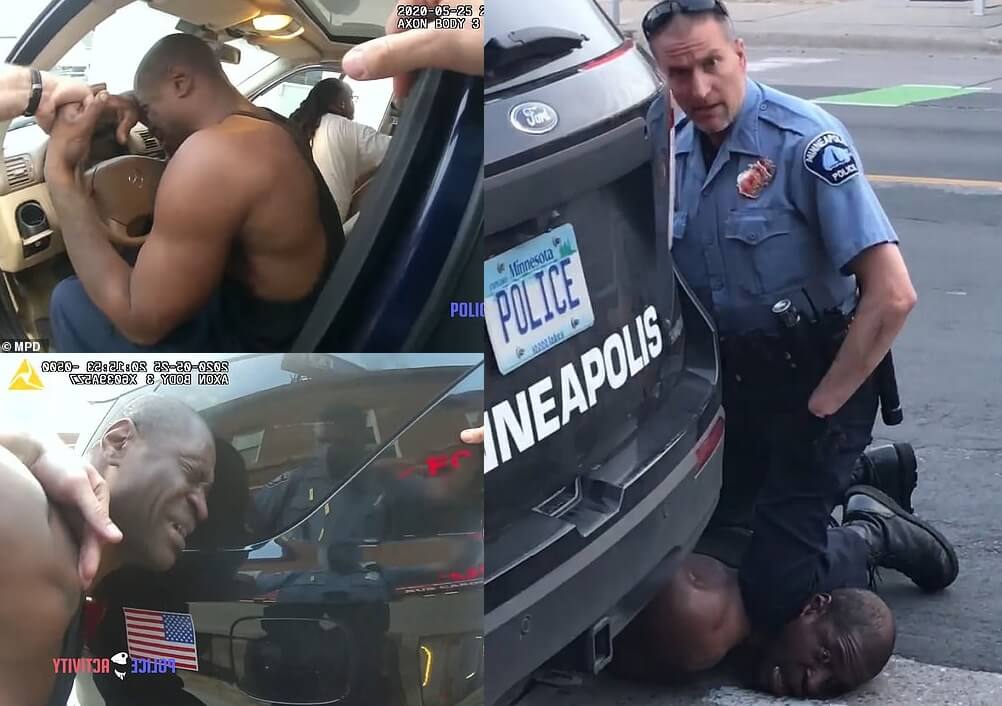 The complete and uncensored footage of George Floyd's arrest including the horrifying moment police officer Derek Chauvin knelt on his neck for over 8 minutes has been released to the public.
The video which was initially available to journalists and investigators was released to the general public on the order of a judge.
The 30-minute-long police bodycam video captures the final minutes of George Floyd's life, from the moment of his arrest and subsequent death at the hands of Minneapolis police officers.
The May 25th video shows George Floyd was not trying to run away but sat in his car and waited for the cops to approach.
"Put your f***ing hands up right now! Let me see your other hand,' Officer Thomas Lane is heard saying to George Floyd.
A startled Floyd was hesitant at first and cried out that he'd been shot before.
"Put your f***ing hand up there," Officer Lane orders him. "Jesus Christ, keep your f**king hands on the wheel."
 "I'm sorry, I'm so sorry,' Floyd replies. "God dang man. Man, I got shot the same way, Mr. Officer, before."
Floyd begged the police officers not to shoot him, telling them he just lost his mom. As he was being dragged out of the car, Floyd pleaded to the officers not to put him in the back of the vehicle because he was claustrophobic and had just had COVID-19.
The two officers initially arresting George Floyd – Thomas Lane and Alex J. Kueng, then called another two officers – Derek Chauvin and Tou Thao – to assist them. All four of them have been dismissed from the police force following George Floyd's death.
Later in the footage, officer Derek Chauvin is seen kneeling on George Floyd's neck for nearly nine minutes, until he died.
Floyd's repeated cries of "I can't breathe" were ignored by the officers.