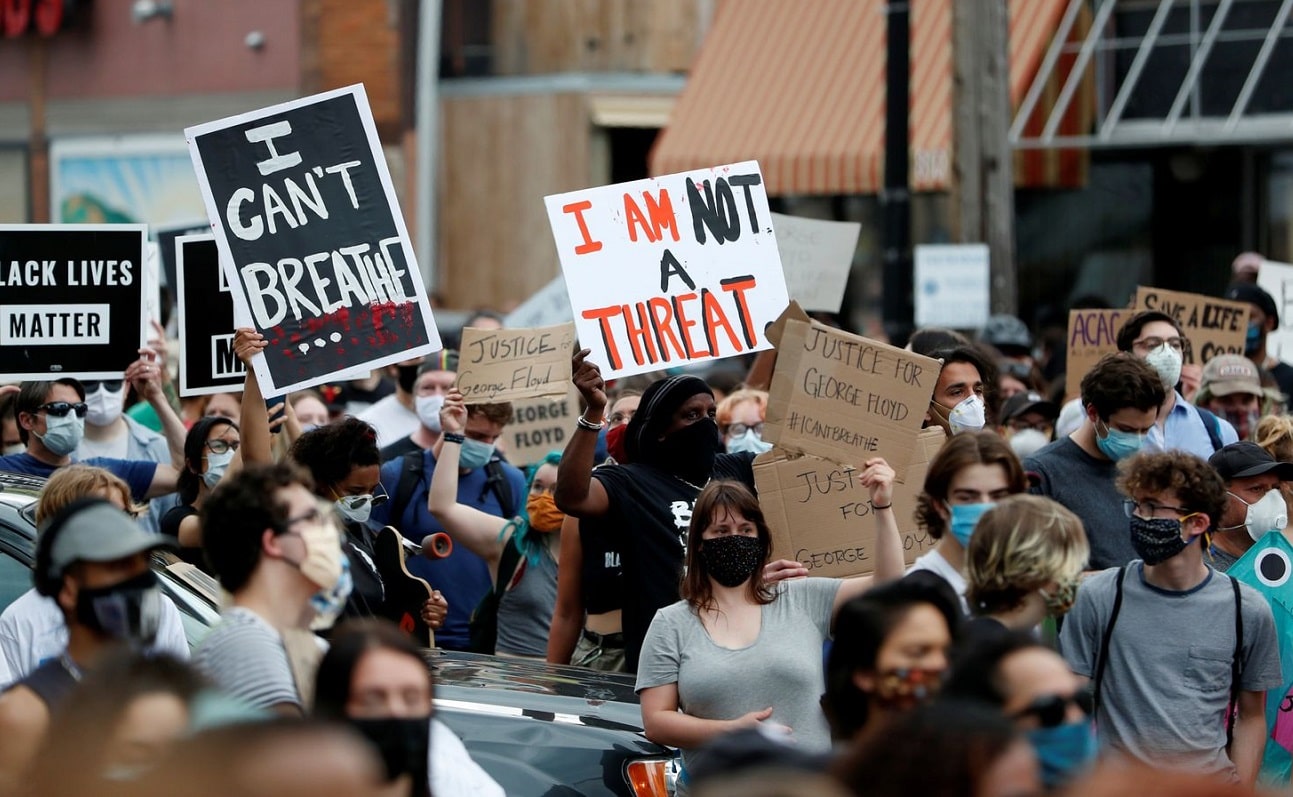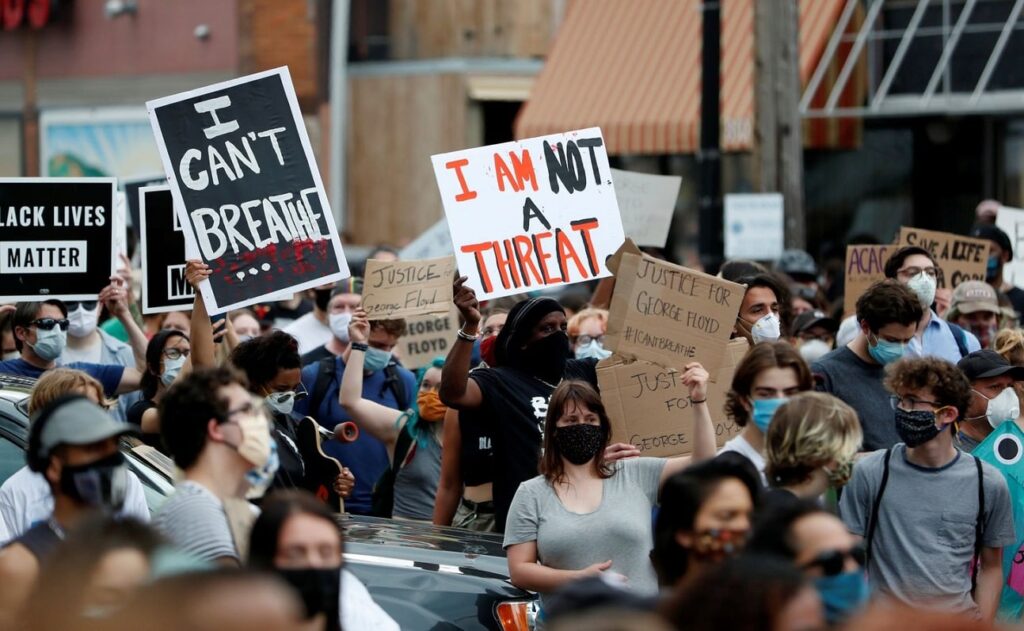 Chaos has erupted in Minneapolis over the inhumane murder of Black man George Floyd by Minneapolis police officers.
George Floyd was killed by Minneapolis police officer Derek Chauvin while his colleague Tou Thao stood there looking on.
In the viral disturbing video, Chauvin is seen pressing hard on George Floyd's neck with his foot till he could no longer breathe.
The hashtag #JusticeForFloyd is currently trending all over social media with people expressing their shock and anger over the brutal murder of George Floyd by men who were supposed to be protecting lives.
The four Minneapolis police officers involved in the arrest of George Floyd have been fired by the Police Department, but people are demanding that Derek Chauvin, the officer who pinned down on George Floyd's neck till he passed out, and his accomplice Tou Thao are arrested and charged for murder.