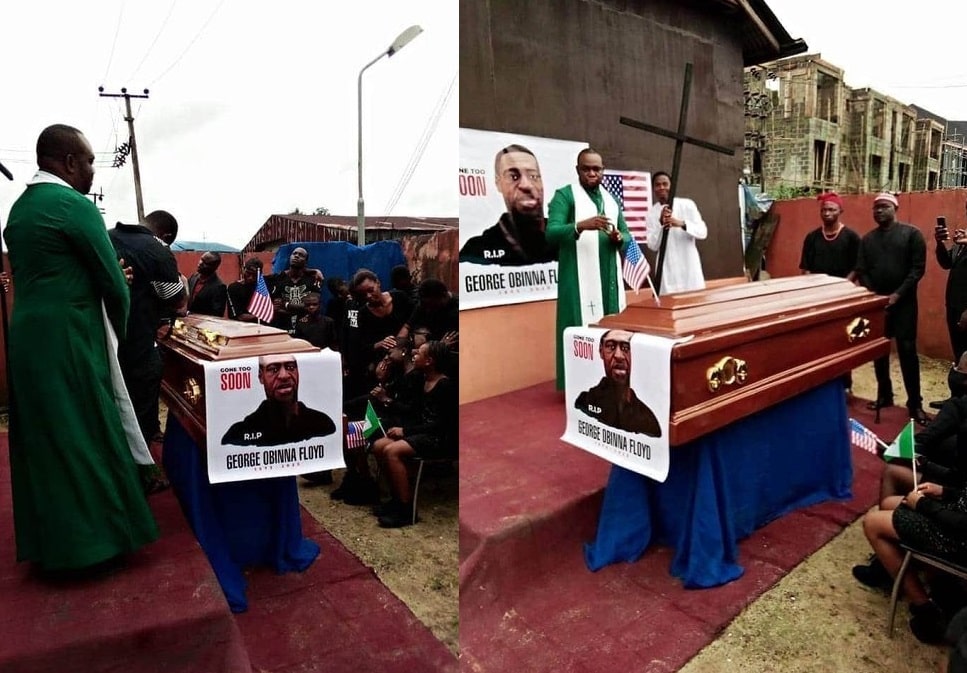 A Nigerian pastor Humble Okoro has held a funeral service for late Minneapolis man George Floyd in his church in Mbaise, Imo State.
Pastor Humble Okoro bought a coffin and printed obituary posters for late George Floyd and held a funeral service in his name after which the coffin was buried.
Pastor Humble Okoro also renamed George Floyd to George Obinna Floyd and said he has traced his ancestry to a kindred in Imo State.
"I have traced the ancestral root of George Obinna Floyd to Umuoffor kindred in Obokwu Obibi Aboh Mbaise Imo State and I feel so happy now that we have reburied him alongside with his ancestors," Pastor Okoro reportedly said.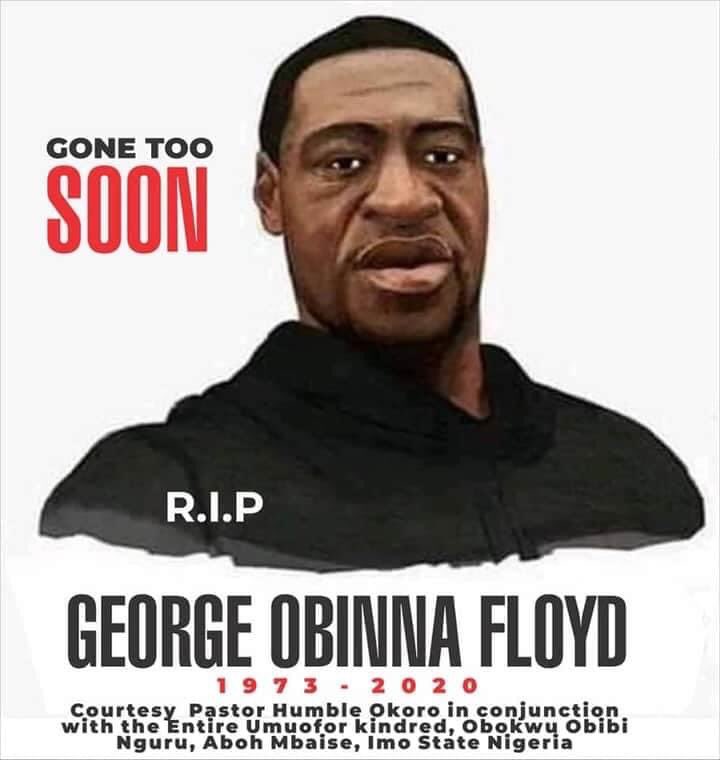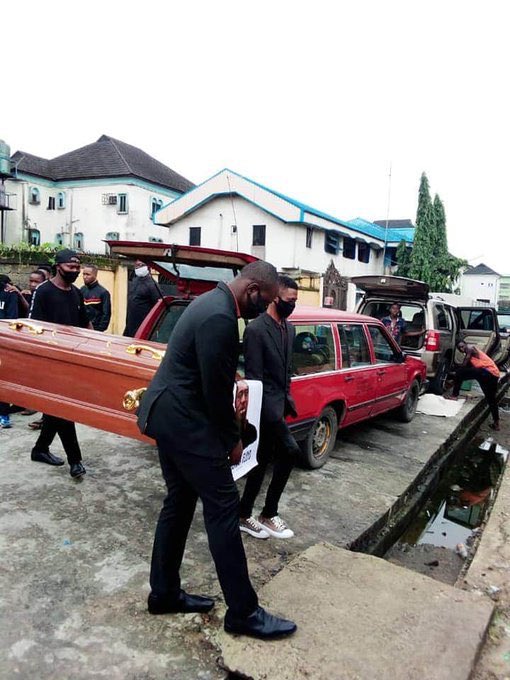 George Floyd was a black American man killed during an arrest in Minneapolis. A white police officer, Derek Chauvin, knelt on George Floyd's neck for nearly eight minutes.
George Floyd, 46, was buried in his home town of Houston, next to his mother's grave. A memorial held in George Floyd's name was attended by around 6,000 mourners.