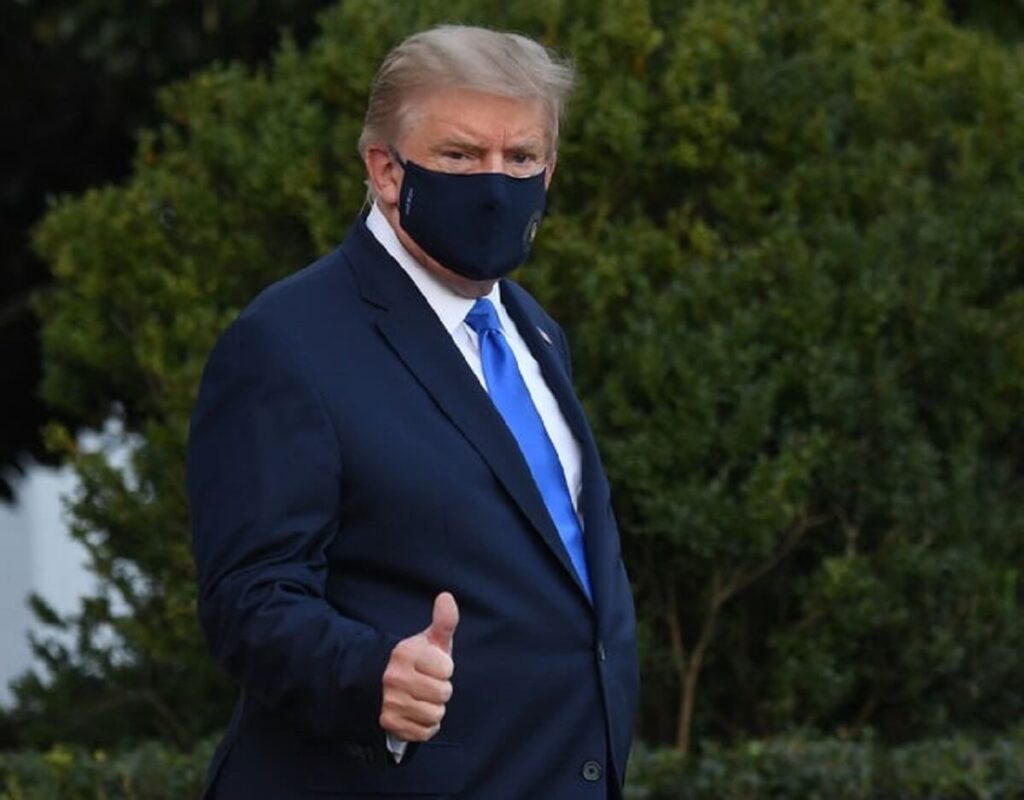 President Donald Trump has garnered massive criticism from Americans after he came out to visit his supporters gathered outside the Walter Reed Army Medical Center where he is being treated for COVID-19.
President Trump rode past his supporters gathered outside the hospital, waving at them from his SUV.
Wearing a mask, the president waved from a car moments after tweeting that he would pay a "surprise visit" to his supporters.
Trump's action has stirred a lot of criticizing remarks from Americans who say he is still not taking the pandemic seriously and is putting others at risk by breaking quarantine protocols.
Someone tweeted: "I'm glad he went back to the hospital, but I just read @DrPhillipsMD that now all those people in the car will have to be quarantined for 14 days."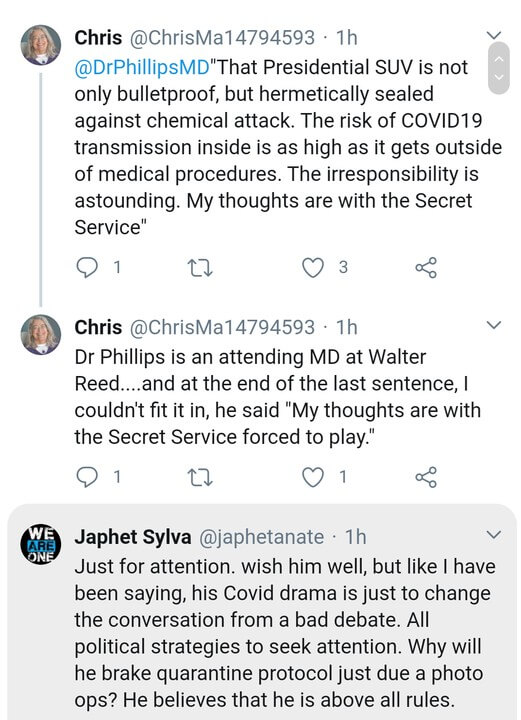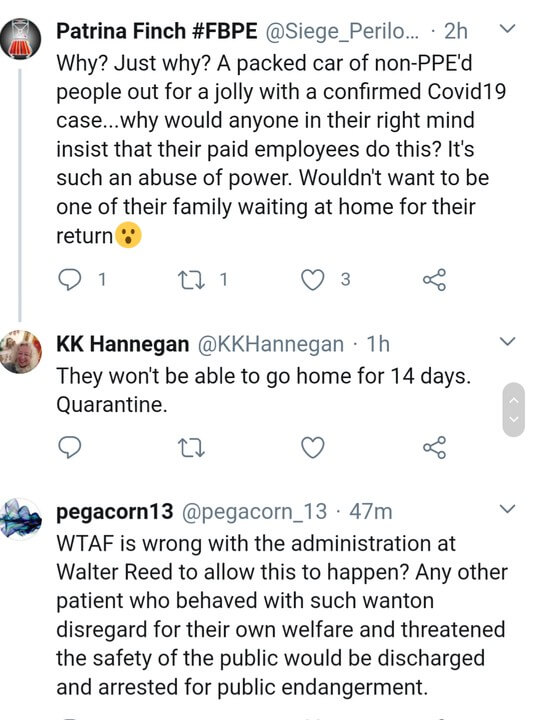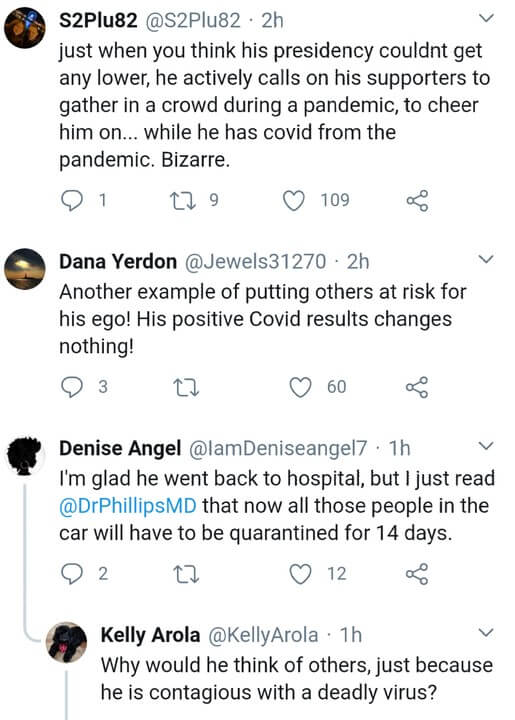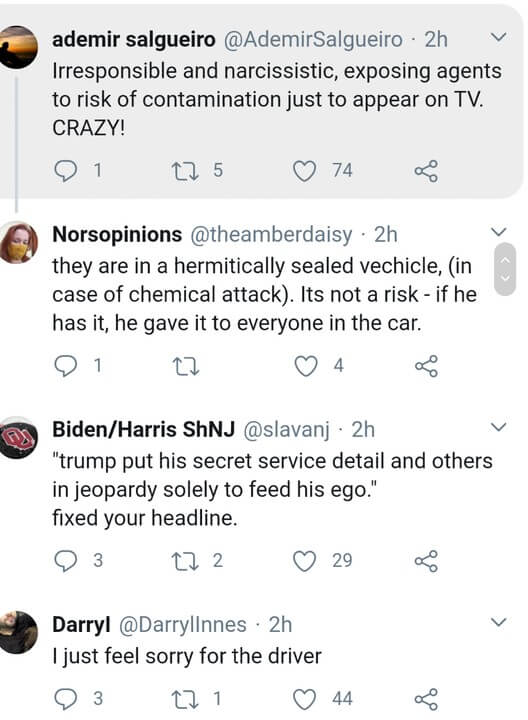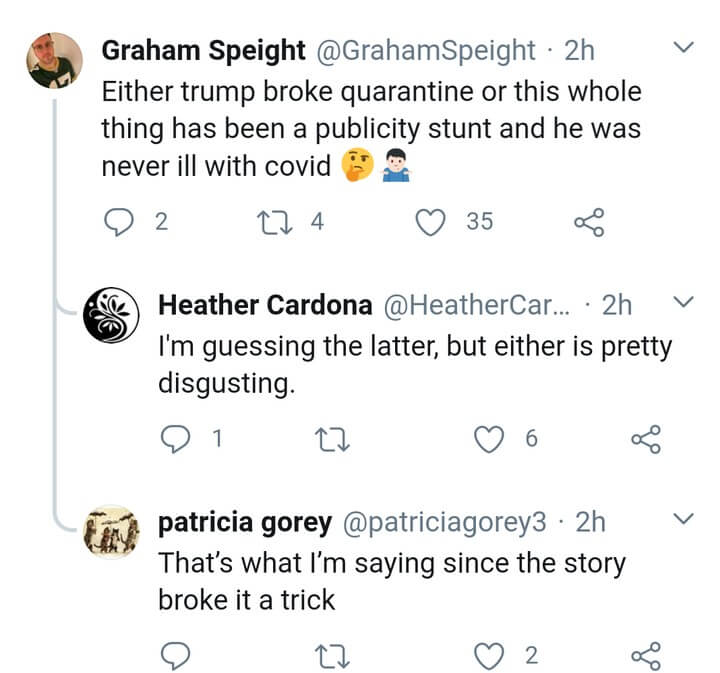 Donald Trump is a 74-year-old man who has been categorized as obese before. His age and status put him in a higher-risk category for COVID-19 complications but doctors say he is currently doing well and there has not been any reason for serious concern despite he had had a fever on Friday and also a drop in oxygen levels.