A Nigerian man has shared images of himself on Facebook cooking and eating frogs.
The man identified as Bright Amah called the meat "poached frog meat" or "ntikun" and said his great grand fathers ate the meat and nothing happened to them.
Amah said his ancestors who consumed the meat lived long instead. He also urged his Facebook friends to "have a taste of the meat", promising they would not regret it.
Amah disclosed he raises the frogs in a pond before killing and eating them.
Bright Amah said he is a chef and the owner of Baptist Restaurant. Amah listed 10 health benefits of eating frog meat, including treating male impotence and overcoming heart damage.
Check out the pictures of a Nigerian man eating frog meat: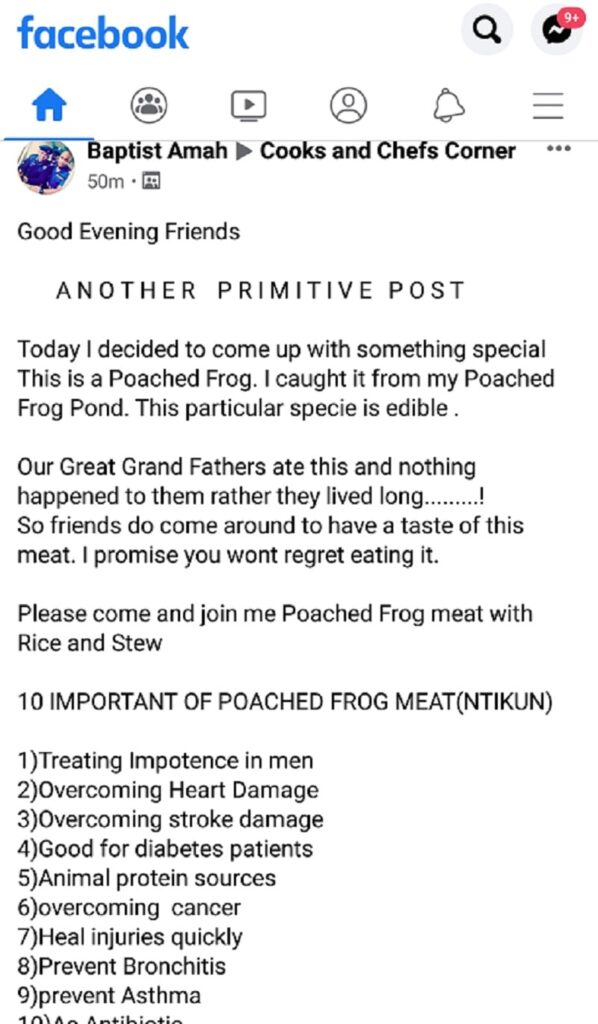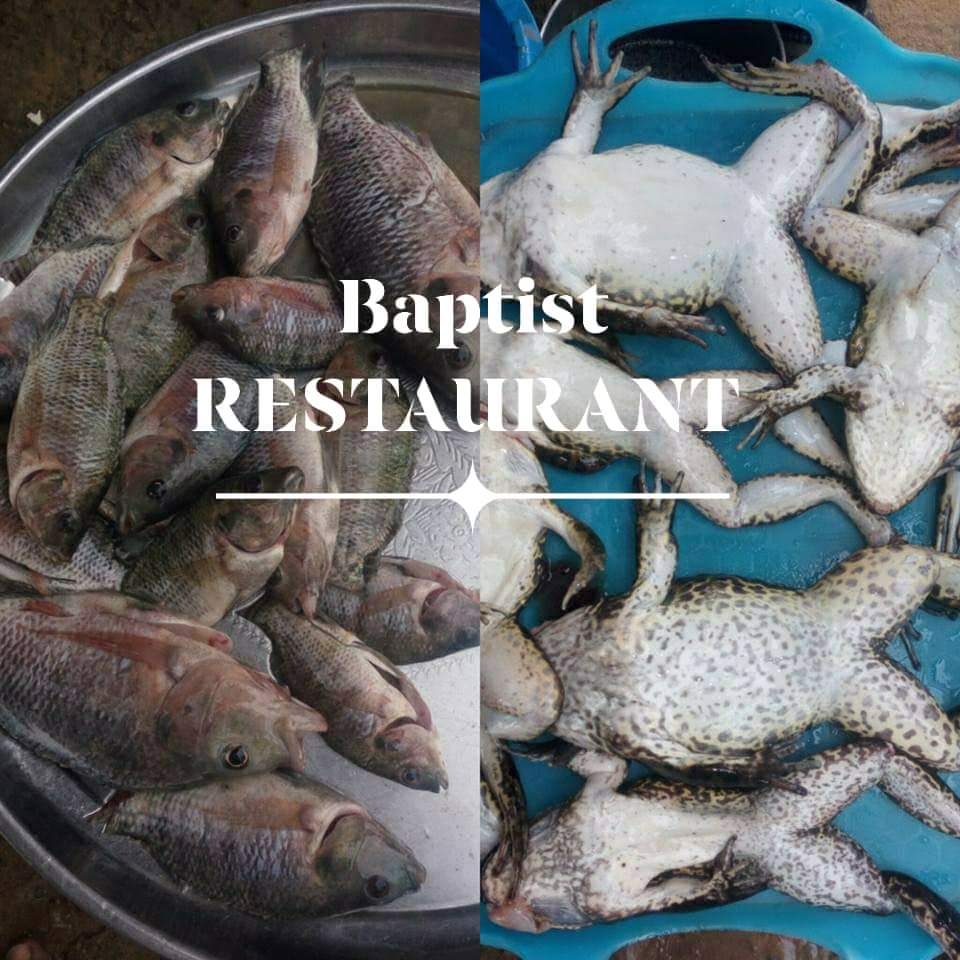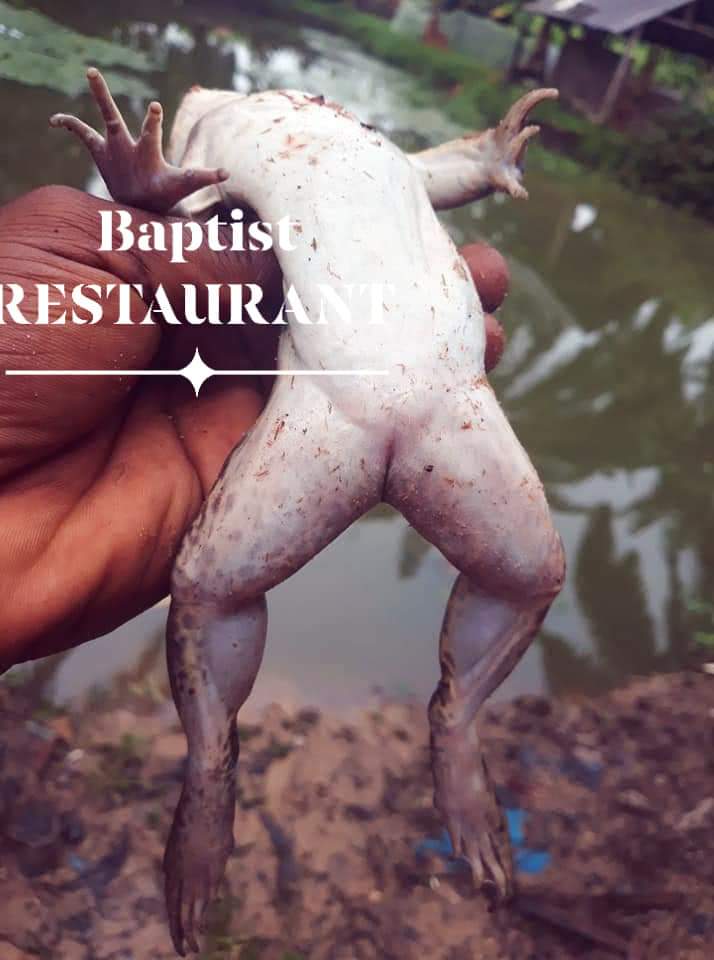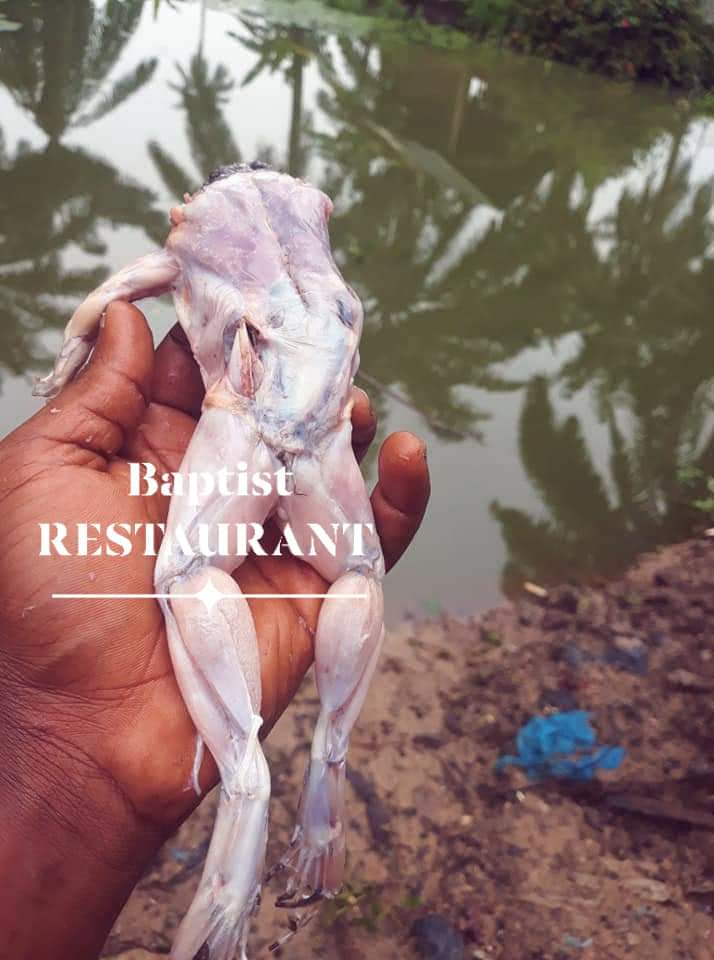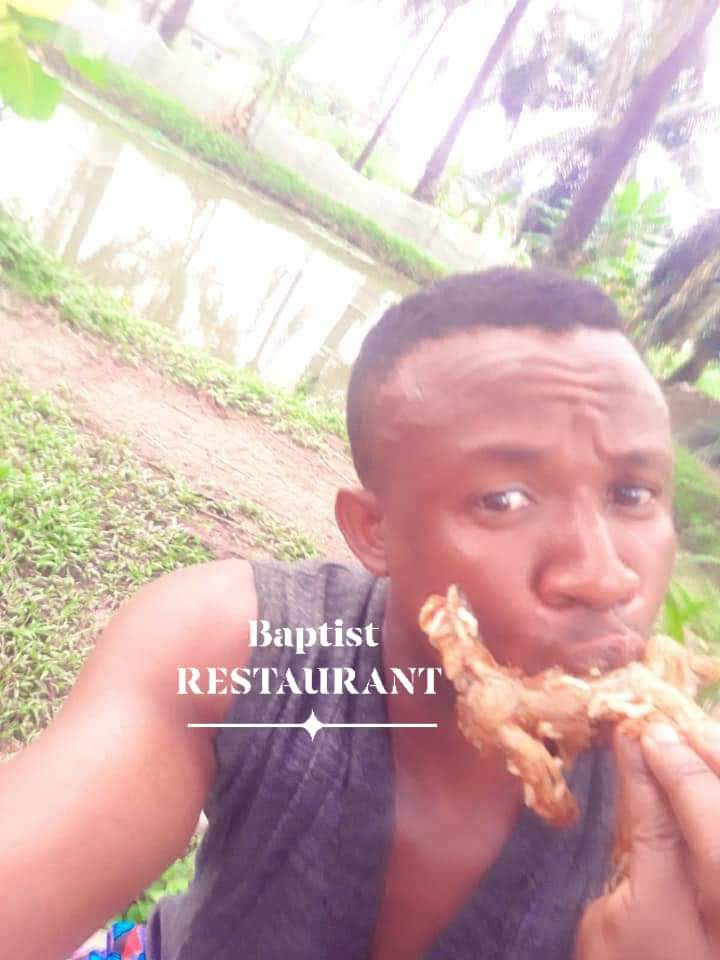 Frogs are widely eaten in South-Western Nigeria, among the Yoruba tribe. Dried frogs called konko are considered a delicacy in most parts of Yoruba land. They are sold in most markets in the South West.
Frogs are also consumed in other parts of the world. Frog legs are a major component of French and Chinese cuisine.