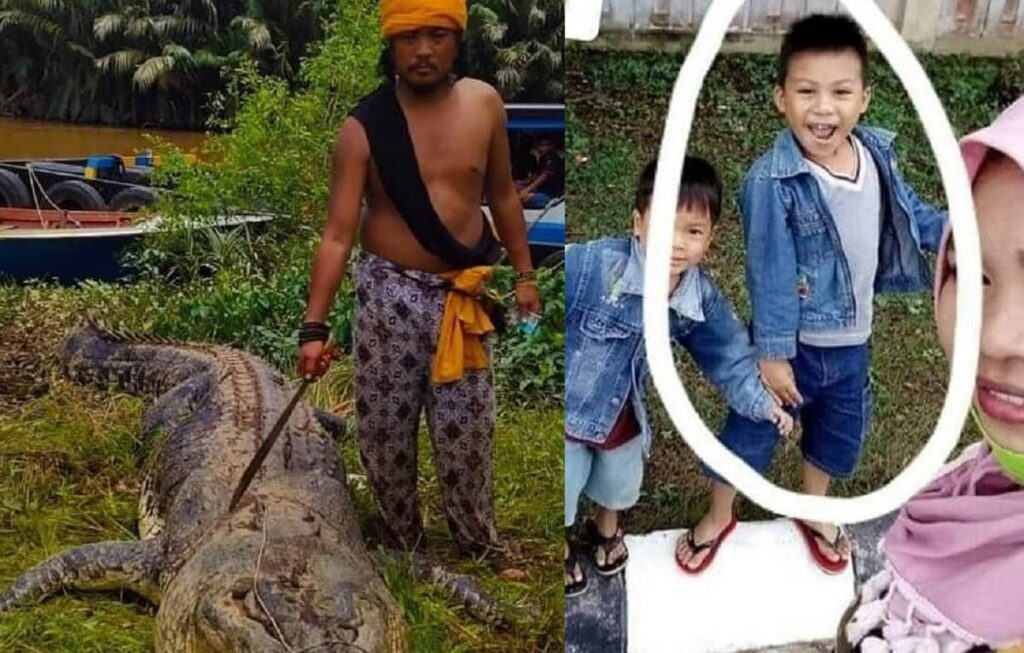 A giant crocodile has been caught after swallowing an 8-year-old Indonesian boy whole.
The young victim, identified as Dimas Mulkan Saputra was fishing in a river with his father when he strayed from the shore and encountered the giant reptile.
All attempts by his father to save the boy failed and the crocodile eventually dragged the little boy away.
Authorities said the man couldn't save the boy from the crocodile because he was "hitting it with bare hands". The incident happened on Wednesday, March 4.
A local search and rescue agency officially known as Oktavianto found the killer crocodile on Thursday, March 4, in the village of Muara Bengalon in Bengalon District.
When the giant reptile was cut open, Dimas's body was found fully intact but lifeless.
A disturbing video captured the moment the boy's family broke into uncontrollable tears as their child's lifeless body was pulled from the crocodile's stomach.