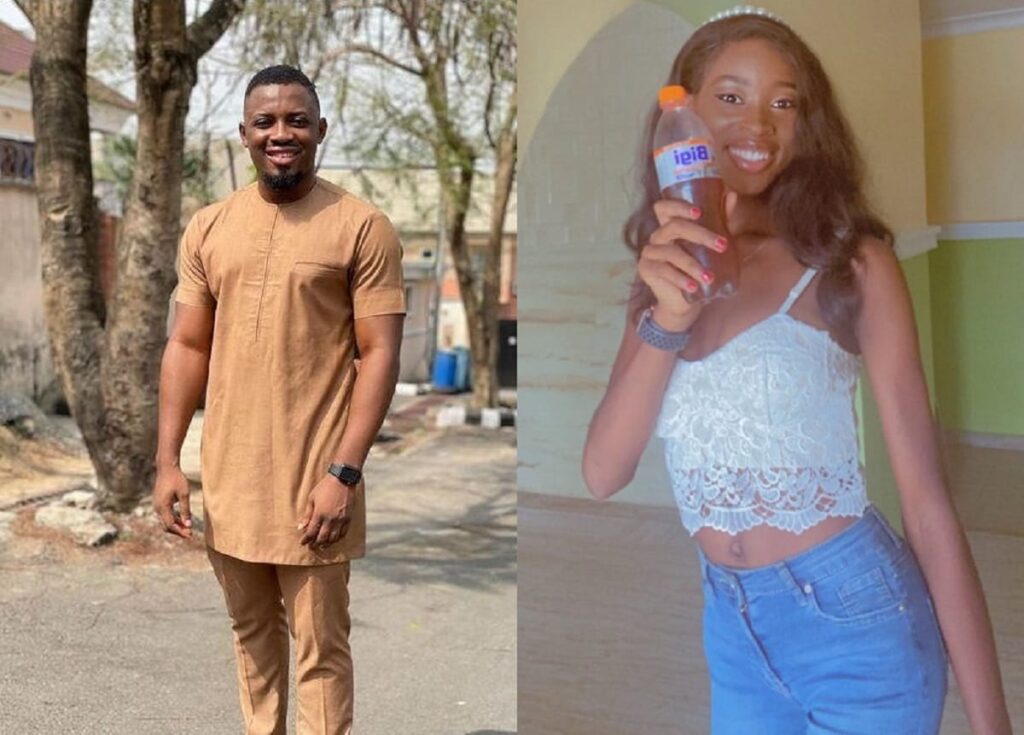 Bena – the girlfriend of Twitter influencer Biyi Nifemi Tudors has accused him of physically abusing her and then conspiring with the police to turn over justice.
Twitter user Bena had earlier gone on Twitter to accuse Biyi Nifemi Tudors of beating her up. She later deleted the tweets, casting some doubt on the veracity of her story.
However, shortly after deleting the tweets, Bena returned to Twitter to say that the police made her delete the tweets.
Bena claimed that Biyi had rushed to the police station to report the case first after seeing her tweets. She said Biyi told the police that she was the violent one.
In a statement denying Bena's accusations, Biyi Nifemi Tudors alleged that Bena was the one that attacked him first.
The hunky-looking marketing professional and Twitter influencer said he was using the toilet when Bena came in and shoved him so hard he fell to his back and broke the cistern.
Biyi Nifemi Tudors wrote in one of his tweets:
"I was on the visitor's toilet seat when she came in and shoved me. The push she gave me sent me crashing back into the toilet seat and the result is in the picture below. It was all in this confined space that everything took place."
He also shared photos of the damage, however, his story was met with some doubt by many Twitter users who remarked he looked quite physically stronger than the lady.