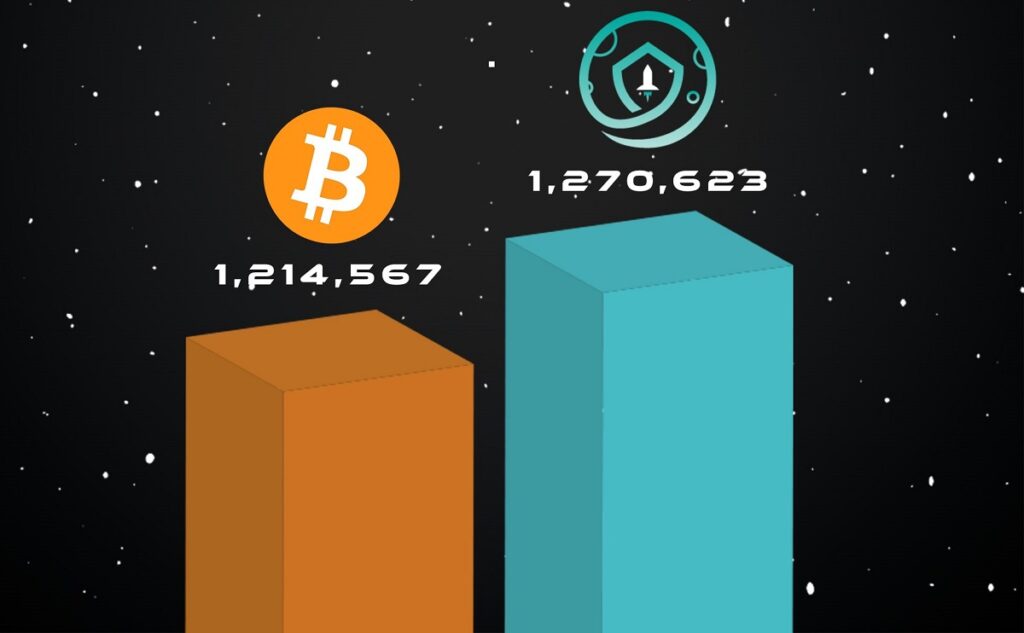 SafeMoon – a relatively new cryptocurrency token launched in early March this year has overtaken Bitcoin (one of the earliest and most widely used crypto) on CoinMarketCap watchlists.
According to data on top cryptocurrency price tracking site, CoinMarketCap, SafeMoon has climbed to just over 1.3 million watchlists, while Bitcoin remains at around 1.2 million.
SafeMoon team tweeted about the feat on Thursday, May 6.
SafeMoon is a unique cryptocurrency as it aims to reward those that hold on to it. Those wanting to sell their SafeMoon token are charged a 10 percent fee which is then partly redistributed to others who hold on to their token.
Despite the CoinMarketCap overtaking, SafeMoon is still nowhere near Bitcoin in value.
As of the time of this publication, SafeMoon is currently worth around $0.000008 with a claimed market cap of around $3.8 billion, while Bitcoin is worth around $56,000 per coin with a market cap of just over $1 trillion.