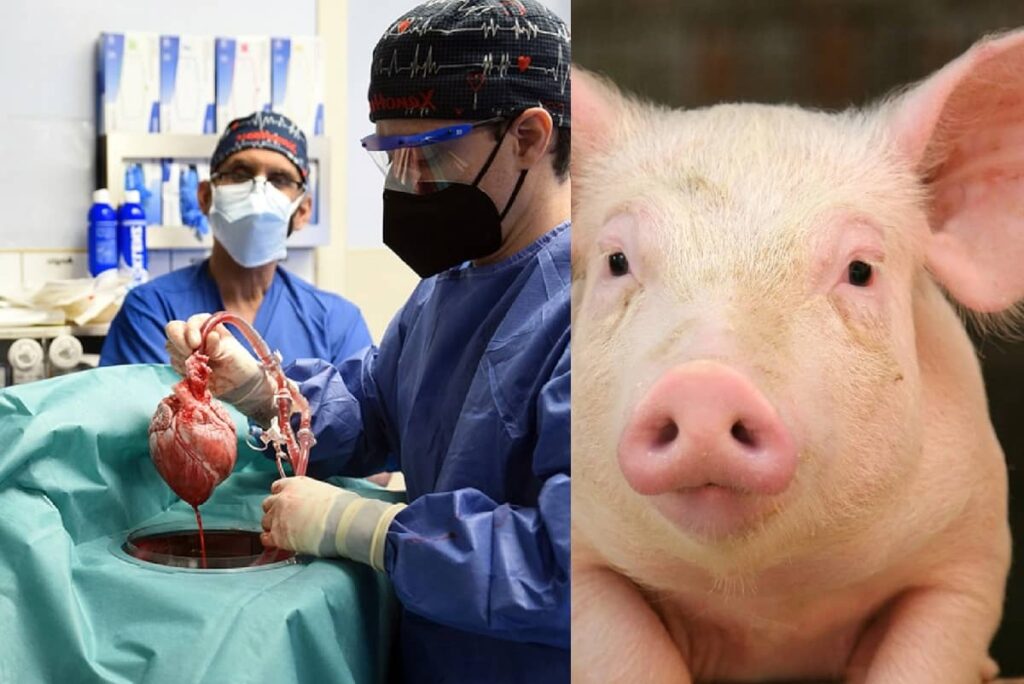 David Bennett Sr. – the 57-year-old man who received a genetically modified pig heart in January has died.
Bennett who had terminal heart disease became the first person to receive a genetically-edited pig heart transplant on January 7, 2022.
He survived for two months with the pig heart until he died on March 8, 2022, in Baltimore, Maryland, United States.
His family said that despite the sad news they are "grateful for the life-extending opportunity".
"We were able to spend some precious weeks together while he recovered from the transplant surgery, weeks we would not have had without this miraculous effort. We also hope that what was learned from his surgery will benefit future patients and hopefully one day, end the organ shortage that costs so many lives each year."
Mr Bennett's peculiar case has raised optimism for the possibility of transplanting organs between different species.