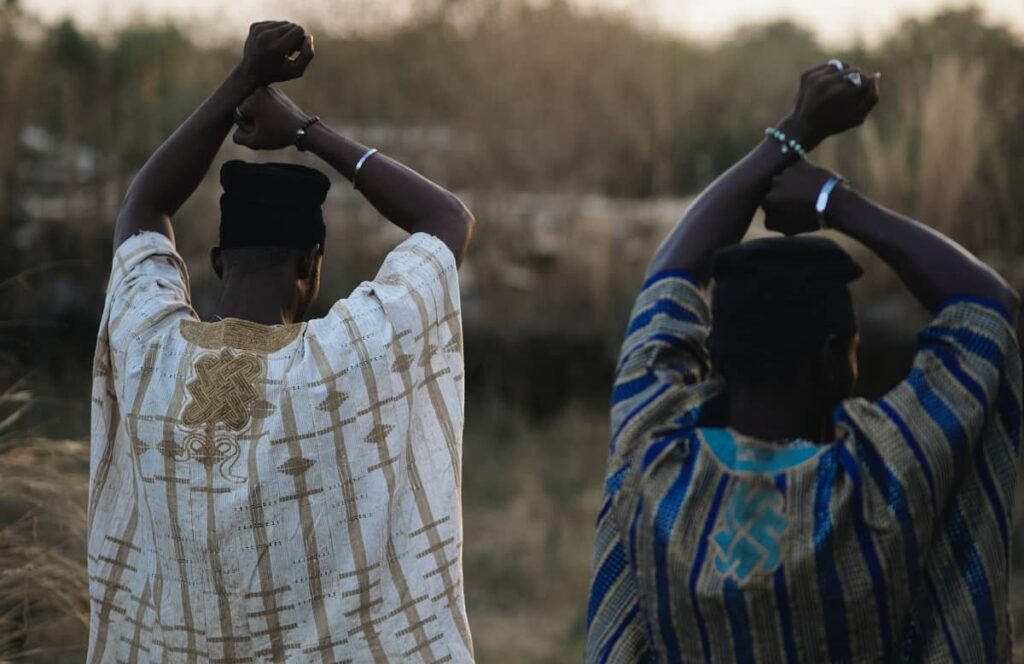 The death of a Yoruba monarch, whether an Oba or Alaafin, usually stirs hilarious social media discussions about an Abobaku running away or going into hiding.
What does Abobaku mean?
Abobaku is a term from ancient Yoruba tradition used to refer to a King's servant whose duty is to die with him when he joins his ancestors. The literal meaning of the Abobaku title is "He who dies with the king".
According to the tradition, the Abobaku while the king is alive enjoys everything he enjoys and moves around with him, but at the time of his master's death, the Abobaku must be buried alongside the king. It is said that if this is not done, a big calamity will befall the kingdom such as a plaque, poor harvest or unexplained death of livestock or people.
Some sources say that the Abobaku tradition in Yorubaland dates back to over 400 years ago and was very significant in the Old Oyo Empire at the time. The old Yoruba tradition usually required a King and his Abobaku to be buried within 7 days after the passing of the King.
Is the Abobaku tradition still in practice now?
From the most recent reports we could gather, it is stated that the tradition of burying an Abobaku with the king has been abolished and is no longer practised. According to one of the sources we spoke to, the tradition has ceased to exist for a long time now. Some said the king is now buried with a big cow instead of a person.
However, we still encountered reports that said that the tradition of burying a person (Abobaku) with a late king is still very much in practice in Yorubaland but is now done in secret. In fact, one of the reports added that not only is an Abobaku buried with the king, but some Yoruba traditions also require a late monarch to be buried alongside a number of virgins and servants.
According to ancient Yoruba history, up to 21 persons were buried alongside Alaafin Atiba – the first Alaafin of Oyo crowned after the decline of the Old Oyo Empire. A crown prince was among those buried with the Alaafin and this led to a big war.