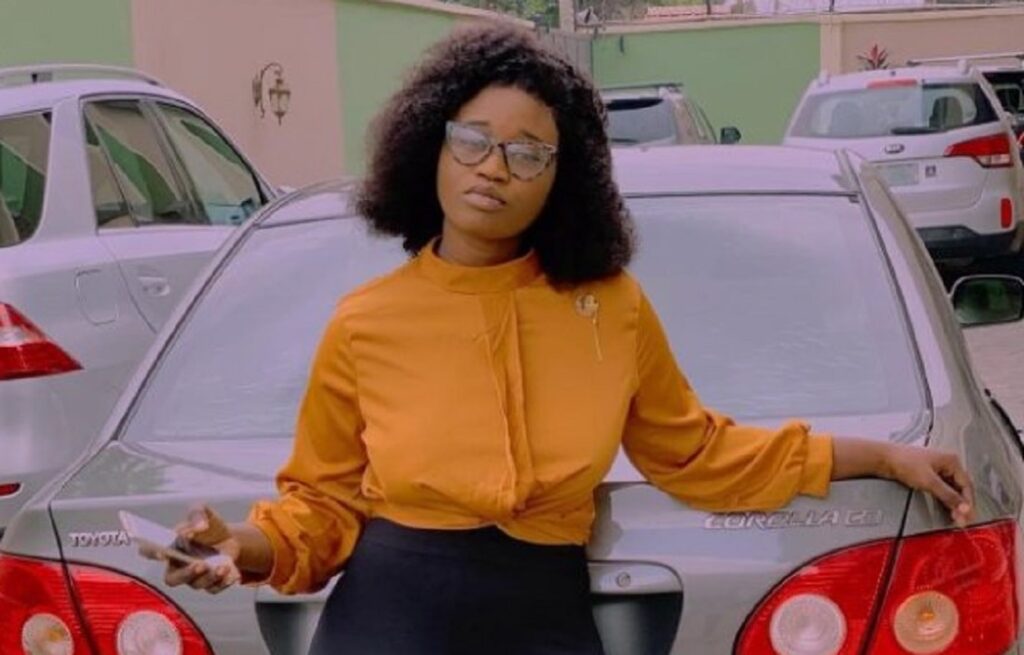 Who is Maami Igbagbo?
Maami Igbagbo is a Nigerian adult movie actress, porn star, and content creator. She is popularly known for featuring in adult movies with another adult entertainer named King Tblak.
Maami Igbagbo is often cited as one of the highest-paid Nigerian adult movie actresses in the media. She reportedly makes a lot of money from premium subscriptions and downloads of her videos.
Maami Igbagbo's full name is Ajibola Elizabeth Omotayo and she is currently 26 years old.
Full data profile of Maaami Igbagbo
| | |
| --- | --- |
| Full name | Ajibola Elizabeth Omotayo |
| Stage name | Maami Igbagbo |
| Age | 26 years old |
| Gender | Female |
| Date of birth | April 9, 1995 |
| Parents | N/A |
| State of origin | Ekiti state |
| Marital status | Single |
| Height | 5″5 inches |
| Tribe | Yoruba |
| Career | Adult entertainer, Content creator |
Maami Igbagbo's childhood and education
Maami Igbagbo was born on April 9, 1995, in Ekiti State as the first child of five children. The 26-year-old adult entertainer hails from Ipoti town in Ekiti State, but she grew up in the Ikorodu area of Lagos State where she also had her education.
Maami Igbagbo's birth name is Ajibola Elizabeth Omotayo. Despite being born with a silver spoon, the adult star faced a lot of hardship in life following the death of her mother in 2016.
Maami Igbagbo lost her mother who was the sole breadwinner of their family not quite long after she gained admission into the university, so she had to drop out. She had to enrol in a clinic as an auxiliary nurse to fend for herself, her four siblings and some other extended family members who depended on her mother before her death.
According to the story, her mother's siblings shared all her properties after her death without leaving anything behind for her and her siblings. The adult performer automatically became the breadwinner of her family as her father was nowhere to be found.
Maami Igbagbo's career
Maami Igbagbo started her career as an auxiliary nurse in a clinic after the demise of her mother. However, she abruptly stopped her training due to lack of funds and her inability to meet up with the financial obligations expected of a nursing student.
Unfortunately, the young lady had to resort to prostitution to survive before she met King Tblak who introduced her to adult entertainment.
Maami Igbagbo found success under the tutelage of King Tblak and became one of his top protegees. She rose to prominence after starring in numerous video sessions with him for about two years alongside other adult stars like Peace Olayemi and Lady Gold.
Maami Igbagbo currently runs a solo career in the adult movie industry. She releases new videos every week on the popular adult movie website. She reportedly makes money from premium subscriptions and downloads of her videos by her fans and also from being a brand ambassador. She has been cited as one of the highest-paid Nigerian adult movie stars by some sources.
Maami Igbagbo has revealed that she has no regret about her career path and will choose it over and over again. According to the adult star, she is satisfied with her career and is not bothered about what Nigerians think of her. She also made it known that her line of job is not only paying her bills but has put her in total control of her life.
Maami Igbagbo's relationship, marriage and husband
Adult star Maami Igbagbo is currently not known to be married and does not have a husband.
However, she was said to have been romantically involved with her mentor King Tblak before she left him to start her solo career. According to reports sighted by DNB Stories Africa, King Tblak revealed in an emotional video in January 2019 that Maami Igbagbo was the only family he had as he has lost others.
However, in February of the same year, King Tblak reportedly called famous Nigerian singer Oritsefemi, accusing him of hitting on his supposed girlfriend, Maami Igbagbo. The adult movie actor gave a stern warning to the musician, asking him to stay away from Maami Igbagbo and focus on his marriage.
According to recent reports, the ex-lovers are no longer together after about two years of working together. It is reported that Maami Igbagbo still shows gratitude to King Tblak for helping her rise to stardom.
However, their separation came with some controversy and drama.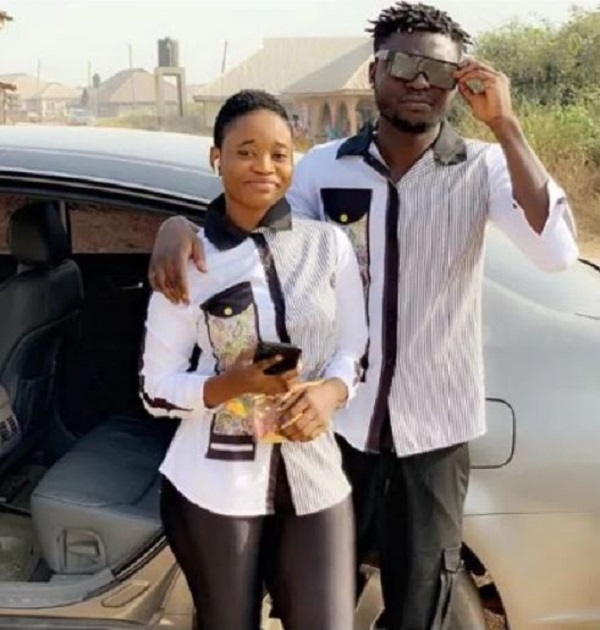 Maami Igbagbo and King Tblak relationship scandal
Maami Igbagbo had made it known that her relationship issues with King Tblak started after she began getting mouth-watering monetary offers from different personalities due to her work. According to the adult actress, this made her ex-lover sceptical and emotional about their affair, saying that most girls he had been with in the past left him after they started getting the same offers.
Maami Igbagbo revealed that King Tblak began to lose focus and started bringing in different girls to their rented apartment through which he contracted STIs which he also infected her with.
However, King Tblak, on his own part, alleged that Maami Igbagbo is the cause of his ordeal as she had connived with some cult boys in her residential area in Ikorodu to take the sum of $16,000 (N7.5 million naira) from him. He revealed this while speaking to a lawyer friend ahead of his court appearance on Monday, September 28, 2020.
He also accused her of being responsible for his arrest and arraignment in court while shooting an adult movie at the Osun Osogbo Groove. He revealed that he became depressed and felt betrayed by the woman he loved and had to find solace in drinking alcohol and smoking marijuana to fight off the stress and depression he was going through as of then.
He further explained that all his efforts to get back his money proved abortive as he began to receive death threats from the cultist Maami connived with. He alleged that the money was earnings from their content and it was supposed to be used for setting up a production studio and to start building a house for himself.
About Maami Igbagbo's ex-lover, King Tblak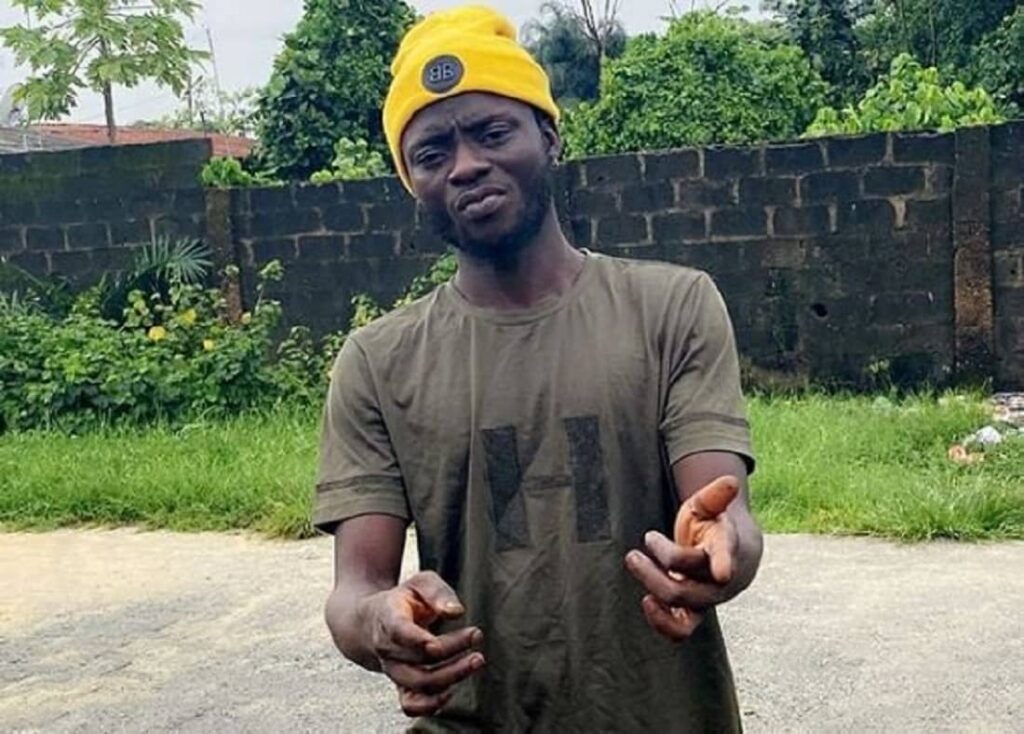 King Tblak is a Nigerian male adult performer who is also popular for being the ex-lover and boss of Maami Igbagbo. He has been cited as the first man to openly venture into the adult movie industry in Africa without hiding his identity.
King Tblak's real name is Tobiloba Isaac Jolaoso. He was born on May 2, 1993, and is currently 28 years old. Tblak is from Osun State.
He had his primary and secondary education in Osun state before travelling to Malaysia in 2009. He came back to Nigeria in 2014 and got engaged to a lady who had a daughter for him. He initially started his career as a singer in early 2015 using the stage name 'HOC' while working with the music producer Samklef who was his friend as of then.
Unfortunately, his music career did not fly so he switched to adult entertainment. He started his adult entertainment career by uploading nude photos of himself and some girls on his IG and Snapchat pages.
His Instagram account @Kingtblak was later taken down for violating the rules of the app, so he moved to proper adult platforms.
It was alleged that King Tblak was involved in internet fraud popularly known as 'Yahoo-Yahoo' during his stay in Malaysia and he had started his present career with the earnings he got from there.
Maami Igbagbo's children
As of the time of writing this report, Maami Igbagbo has not given birth to a child before despite her career path.
Maami Igbagbo's net worth
Maami Igbagbo has an estimated net worth of about N100 million naira.
Maami Igbagbo on social media
Maami Igbagbo is active on Instagram as @official_maamiigbagbo. Her Twitter handle is @maamiigbagbo20.