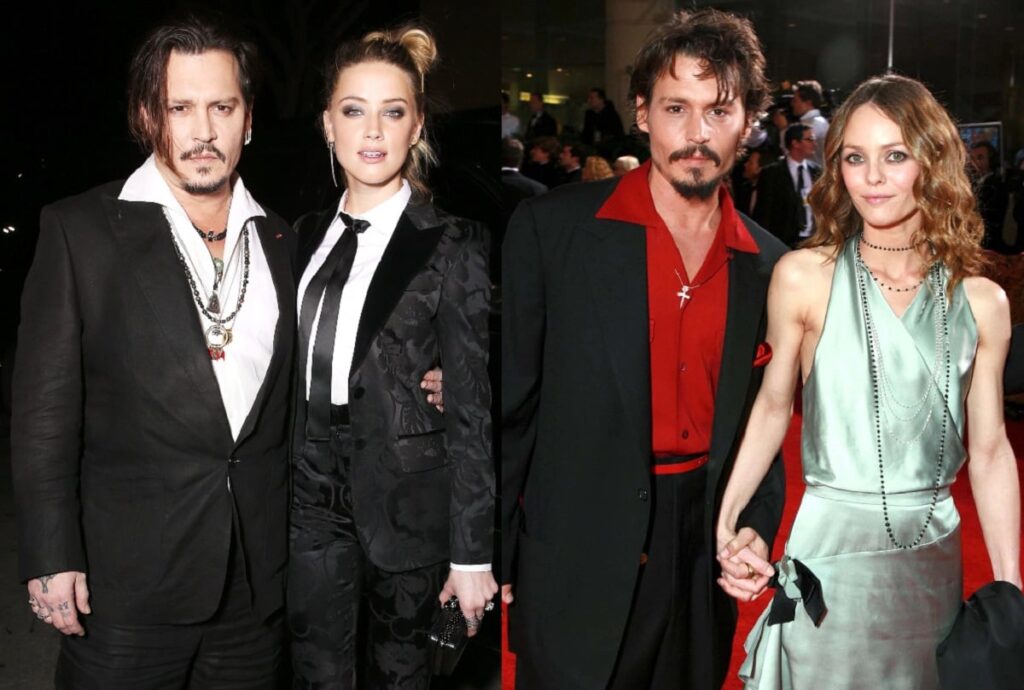 Who is Johnny Depp?
Johnny Depp is a famous American actor. He is also a movie producer and a singer. Depp started acting at a young age and he is known for his "eccentric" characters in movies.
Johnny got his first movie role in the 1984 horror movie "A Nightmare on Elm Street." However, he is most famous for his role as "Captain Jack Sparrow" in the "Pirates of the Caribbean" movie franchise. This particular series earned Depp his first Oscar nomination. Some of Johnny Depp's notable movies include Dead Man (1995), Sleepy Hollow (1999), Finding Neverland (2004), etc.
Johnny Depp's real name is Christopher John Depp II. The Oscar-nominated actor was born on June 9, 1963, in Owensboro, Kentucky, US. Depp is 59 years old as of June 2022. Johnny Depp's biological father, Christopher Depp divorced his mother Betty Sue when Depp was 15 years old. Later on, Depp's mother married Robert Palmer.
Although the "Pirates of the Caribbean" star is mainly of English descent, he has traces of West African, French, Irish, and German origin. For instance, his surname 'Depp' can be traced to a French Protestant, Pierre Dieppe, who immigrated to Virginia around the 18th century. No wonder, he speaks English and French fluently.
Johnny Depp's Siblings
Johnny Depp has three siblings and they are all older than him. Their names are Daniel Depp, Debbie Depp, and Christi Dembrowski. Daniel Depp, who is Johnny's half-brother, is an author. He has also worked as a journalist and a photographer. Much is not known about Johnny Depp's half-sister Debbie Depp because she is a private person.
Christi Dembrowski, on the other hand, seems to share a close bond with Johnny Depp. Christi did not only produce some of Depp's movies, but she also managed his career temporarily at some point.
Johnny Depp's wedding and marriage
As of June 2022, Johnny Depp is unmarried. However, the actor has been married and divorced twice. Johnny Depp's first marriage was in 1983 to Lori Anne Allison. After his first marriage ended, he married his second wife, actress Amber Heard in 2015.
List of Johnny Depp's wives and girlfriends
Although Johnny Depp has been married only twice, he has reportedly dated several beautiful women. No doubt, the actor has a thing for pretty actresses and models. Here's the full list of all the women Johnny Depp has allegedly dated. This list also includes his two ex-wives.
Lori Anne Allison married Johnny Depp in 1983.
Sherilyn Fenn and Johnny Depp dated for over three years after meeting in 1985, reports say.
Jennifer Grey and Johnny Depp allegedly dated for a year.
Holly Robinson Pete and Johnny Depp had a fling around 1987.
Winona Ryder and Johnny Depp were engaged in 1990 but broke up 3 years later.
Tally Chanel and Johnny Depp dated briefly in the 1990s.
Tatjana Patitz and Johnny Depp also dated in the 1990s.
Juliette Lewis and Johnny Depp had a fling in 1993.
Ellen Barkin and Johnny Depp dated shortly in 1994.
Kate Moss and Johnny Depp dated around the mid-90s.
Naomi Campbell and Johnny Depp had a fling in 1998.
Traci Lords and Johnny Depp reportedly had a fling.
Vanessa Paradis and Johnny Depp were together for 14 years.
Amber Heard married Johnny Depp in 2015.
Polina Glen and Johnny Depp were in a relationship, reports say.
Sophie Hermann and Johnny Depp are reportedly dating as of 2022.
About Johnny Depp's first wife – Lori Anne Allison
Johnny Depp's first wife, Lori Anne Allison, is a makeup artist and also an actress. Lori Anne Allison was born on September 6, 1957, in Florida, US. She is 64 years old as of June 2022. Even though Lori Anne is 6 years older than Depp, they married in 1983. The ex-couple were married even before Johnny Depp got his first movie role.
Depp's first wife, Lori Anne Allison played an important role in his acting career, reports say. Sadly, they divorced in 1985 after 2 years of marriage. This was almost at the start of Depp's Hollywood career. On why they ended their marriage, Depp and Lori Anne Allison admitted to having some differences while they were together. However, they maintained a cordial relationship after their split. For instance, in 2016, Lori Anne Allison described her ex-husband Johnny Depp as a 'soft person' who is not violent. She made this comment to oppose the domestic violence allegations from Depp's second wife, Amber Heard.
Johnny Depp's ex-girlfriend – Vanessa Paradis
Johnny Depp's ex-girlfriend Vanessa Paradis is a French singer. She is also an actress and model. Paradis was born on December 22, 1972, and she is 49 years old as of June 2022. Shortly after Depp and Vanessa Paradis met in Paris, they started dating in 1998. Known as Depp's longest relationship, the ex-lovers dated for 14 years before calling it quits in 2002. They never got married.
As of June 2022, Paradis is Johnny Depp's only baby mama. At age 27, the French actress gave birth to Depp's first child and only daughter Lily-Rose in 1999. And in 2002 when Paradis was 30, she gave birth to their son Jack Depp. Johnny Depp and Vanessa Paradis have two children together.
According to reports, Johnny Depp gave Vanessa Paradis up to $300 million after their relationship ended. The Pirates of the Caribbean star admitted in 2012 that breaking up with Paradis was a difficult one. Vanessa Paradis is currently married to French writer Samuel Benchetrit.
Johnny Depp's relationship with Amber Heard
Johnny Depp and Amber Heard reportedly started dating in 2011. They had a lovely wedding on Depp's private Caribbean island in 2015. Everything seemed to be going well with the power couple until 2016. Unfortunately, the couple separated in 2017 after Amber Heard filed for divorce in the previous year (2016). After their marriage ended, Amber Heard dated billionaire Elon Musk.
Following their divorce, Heard accused Depp of both physical and sexual abuse. She made these claims in an op-ed piece published by The Washington Post. Depp, on the other hand, refuted the claims, stating that Amber was the abusive one in their marriage. He went further to sue Amber Heard for defamation.
About Johnny Depp and Amber Heard Trial
The Johnny Depp – Amber Heard trial all started In 2018 when Depp charged the publishers of The Sun for defamation because the British tabloid had published an article describing him as a 'wife-beater'. However, in 2020, The Sun won the case after Amber Heard testified against Depp in court. Also, the presiding Judge Nicol Justice declared that the British tabloid had enough evidence to describe Johnny Depp as an abuser.
Afterwards, in 2019, Depp also filed a $50 million lawsuit against Amber Heard for her op-ed piece in The Washington Post. In the article, the actress recounted her experience of domestic abuse while dating Johnny Depp. She further explained how she "felt the full force of our culture's wrath for women who speak out."
Later on, Amber Heard filed a countersuit against the 59-year-old actor. On June 1, 2022, the judge passed a verdict in Johnny Depp's favour. The Oscar-winning actor was awarded a whopping $15 million in damages while Amber won $2 million in compensatory damages.
Johnny Depp's recent girlfriend — Sophie Hermann
According to reports sighted by DNB Stories Africa, Johnny Depp's recent girlfriend is German-born model Sophie Hermann. Born on January 30, 1987, the supermodel is 35 years old as of June 2022.
Although much is not known about Sophie Hermann and Depp's relationship yet. She was first linked with Depp in 2020. Johnny Depp's new girlfriend is a graduate of fashion and she owns a fashion line. She is from a wealthy home, reports say. Hermann's grandfather is Mustang jeans founder Luise Hermann.
Johnny Depp's children
As of 2022, Johnny Depp is the father of two children (a boy and a girl). He had the children with his ex-girlfriend, Vanessa Paradis.
About Johnny Depp's children
List of Johnny Depp's children:
Lily-Rose Melody Depp
Jack Depp
Here's everything to know about Johnny Depp's children: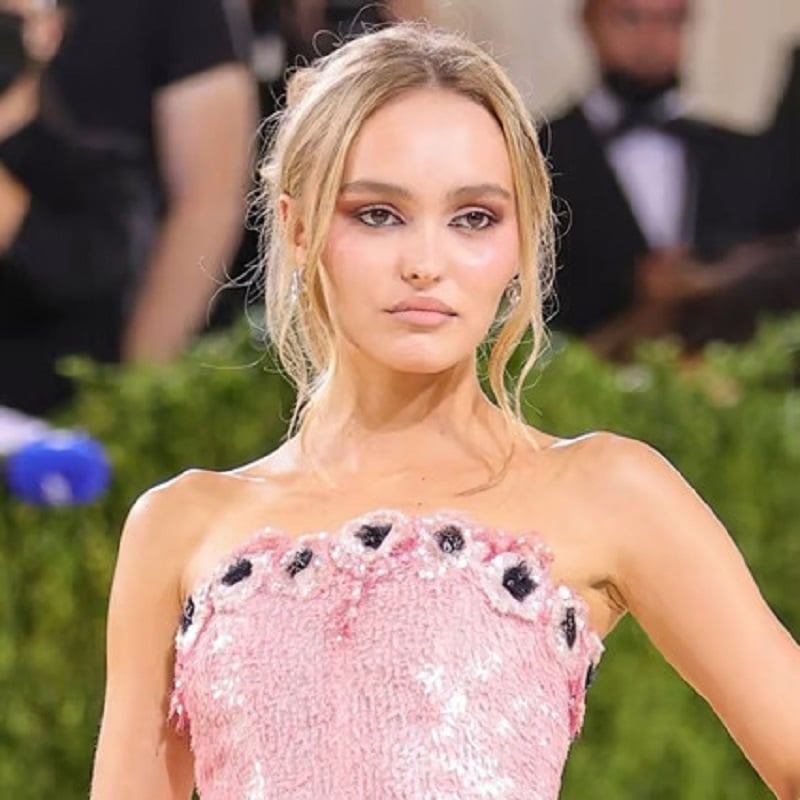 1. Lily-Rose Depp
Lily-Rose Depp is the first child and only daughter of Johnny Depp and his ex-partner Vanessa Paradis.
She was born Lily-Rose Melody Depp on May 27, 1999. She is 23 years old as of June 2022. Johnny Depp's first child is an actor and also a model. As an actor, she debuted in the 2014 comedy horror movie "Tusk" which also featured her dad. 
In 2007, when Lily-Rose was just 7, she suffered from kidney disease caused by an E. Coli infection. She was admitted to Great Ormond Street Hospital where she stayed for 3 weeks battling for her life. Johnny Depp, known for sharing a great bond with her daughter, stayed by her bedside all through. As a young adult, Depp's daughter has been open about her struggles with anorexia.
She said: "It hurts a lot and depresses me because I have spent a lot of energy fighting the disease."
At age 21, Lily-Rose dated "Lady Bird" star Timothée Chalamet. The ex-lovers broke up around 2020 and in 2021, she began a relationship with French musician Yassine Stein.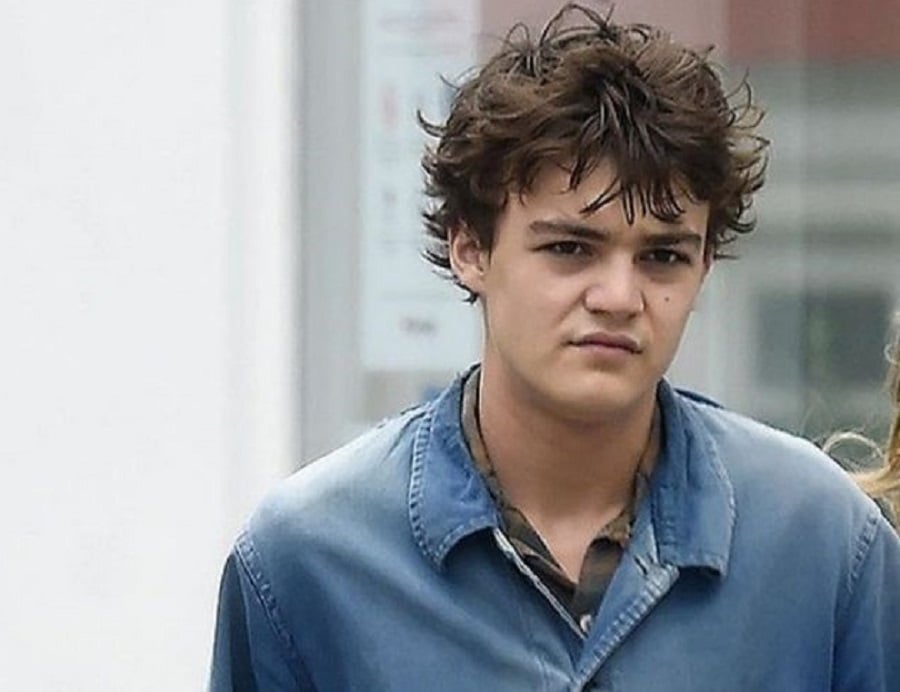 2. Jack Depp
Jack Depp is the second child and only son of Johnny Depp and his ex-girlfriend Vanessa Paradis. He was born on April 9, 2002. Johnny Depp's second child is 20 years old as of June 2002. Unlike his older sister, Jack prefers to stay out of the media. Jack is not an actor. However, he featured in the movie "Yoga Hosers" alongside Lily-Rose. Jack Depp enjoys drawing and playing music. He allegedly dated French musician Camille Jansen in 2020.