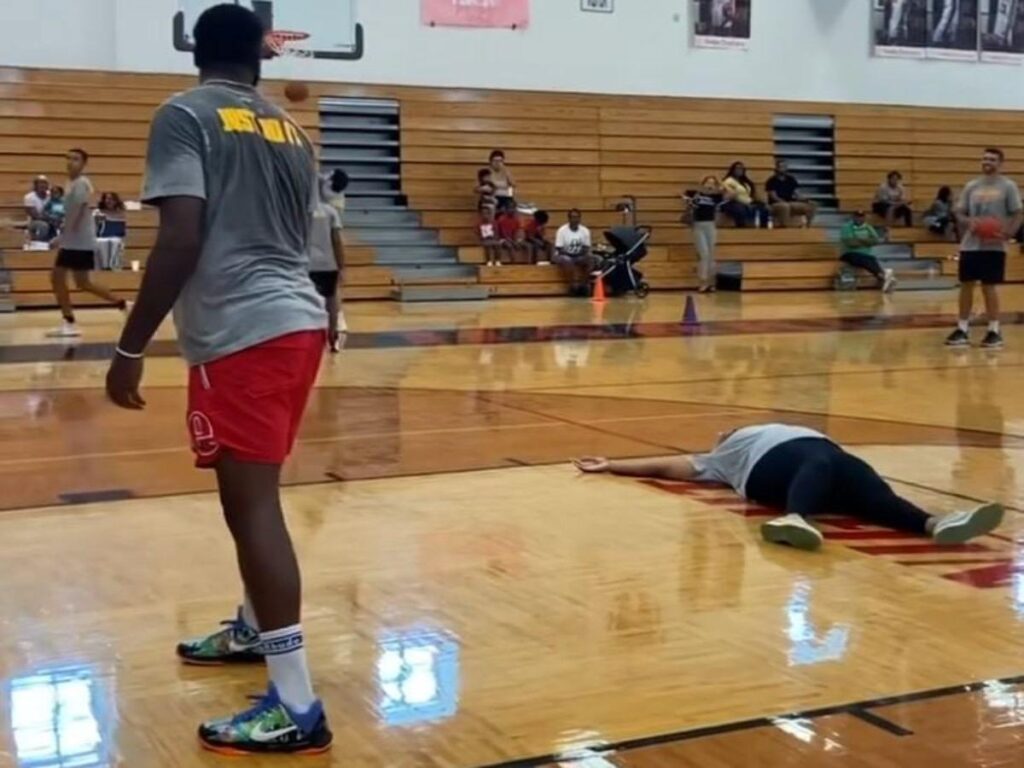 Brooklyn Nets forward Royce O'Neale recently caught the attention of social media users after a video of him dribbling past his mom and making her fall flat on the court appeared online.
In the cute video, Royce O'Neale's mom, Deborah Kingwood, is seen trying to secure the ball, before her son spun past her, completely taking the matriarch out.
To add more savagery to the occasion, Royce O'Neale made sure to put the ball in the hoop before laughing and coming to check on her.
Watch the video of Royce O'Neale causing his mom to fall on court:
O'Neale later joked about the incident on Twitter, writing:
Lucky I'm not grounded.