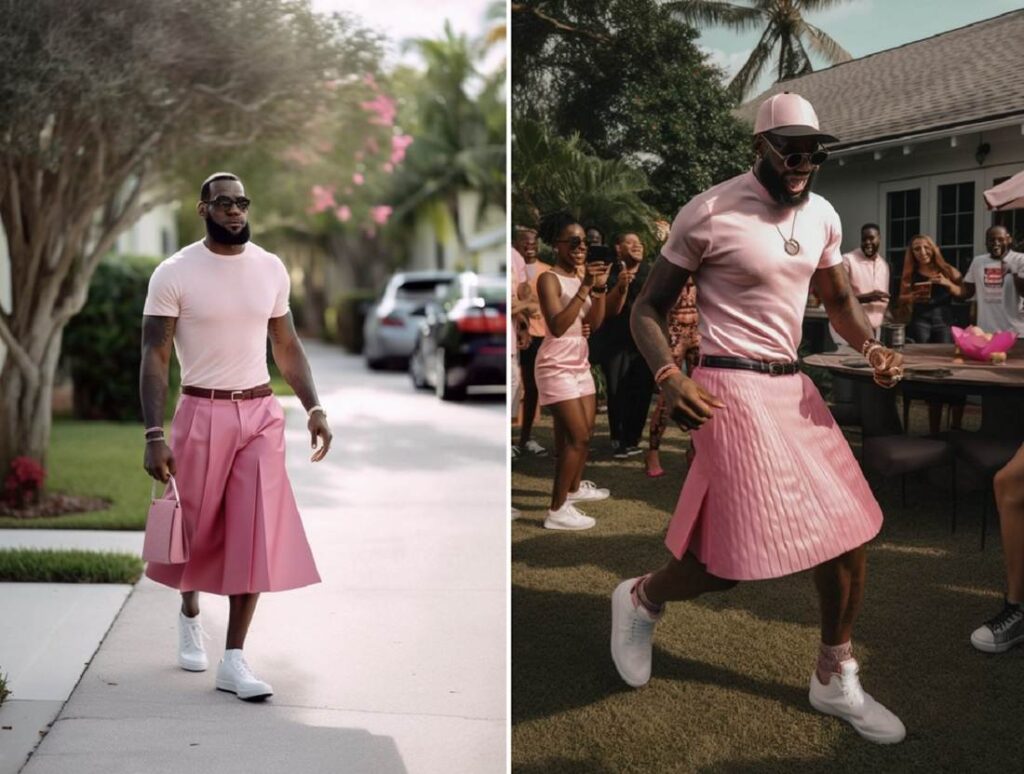 A viral picture of basketball star LeBron James wearing a pink skirt and carrying a purse recently went viral on the internet.
The photos first surfaced on Reddit with the original poster claiming LeBron James had thrown a backyard BBQ and dance party to celebrate his "new baby girl on the way".
The photos are fake
The DNB Stories research and fact-finding team have duly assessed the photos against multiple detector software and found that they are not real. The computer-generated images are probably the work of some photoshop artist who wants to create fun.
Sadly, the images are now widely circulated across multiple social media platforms including Twitter, Facebook and Instagram with many users taking them to be real.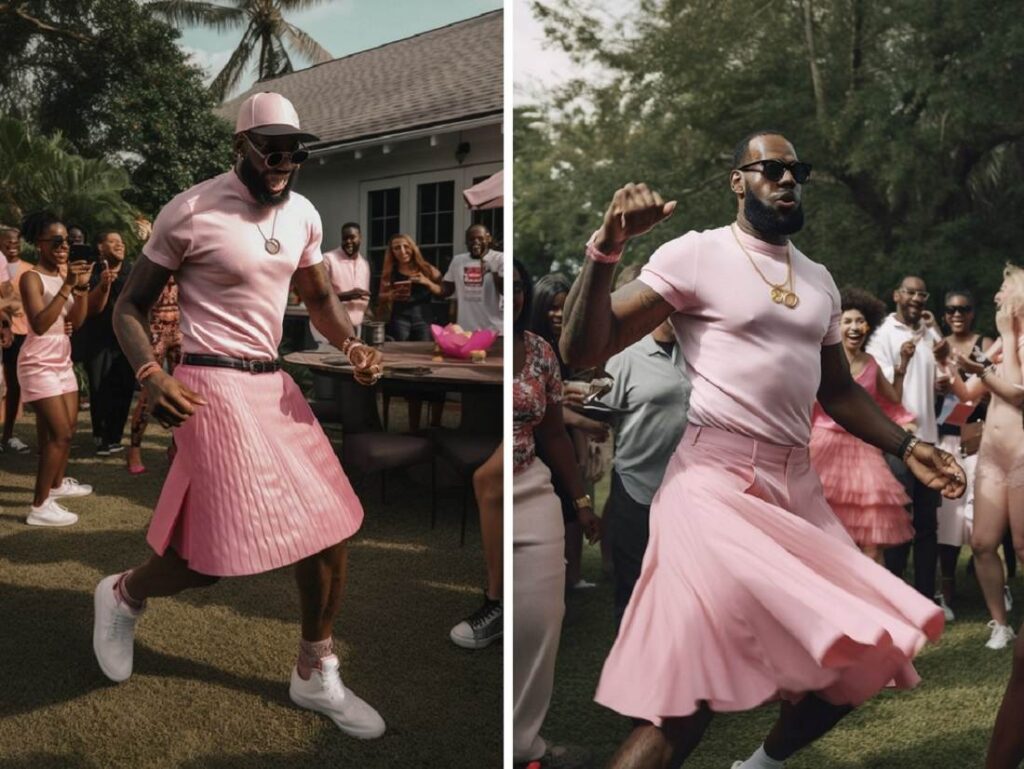 How are fake internet photos created?
In this modern age of technology, creating fake internet images have become very easy. Usually, creating realistic images like the ones of LeBron James in a pink skirt will require master Photoshop skills (other similar apps like Pixlr, PicMonkey, ACDSee, etc can also be used) but these days with the advent of AI, even novices can create impressive internet images.
Is LeBron James' wife pregnant and expecting a child?
According to the original Reddit post where the photos were shared, LeBron James wore the pink skirt to a BBQ party he threw in his backyard to celebrate his "new baby girl on the way".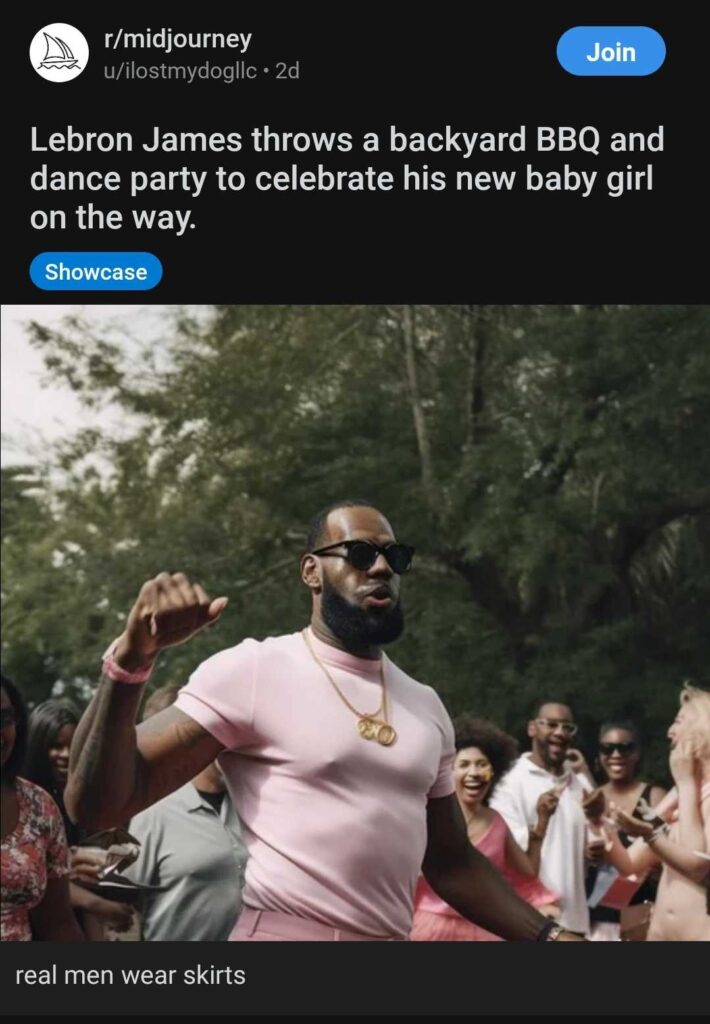 This is also not true. LeBron James and his wife Savannah James (née Brinson) have three children together and have not announced they are expecting another one. You can read all about LeBron James' marriage and kids in our previous article.