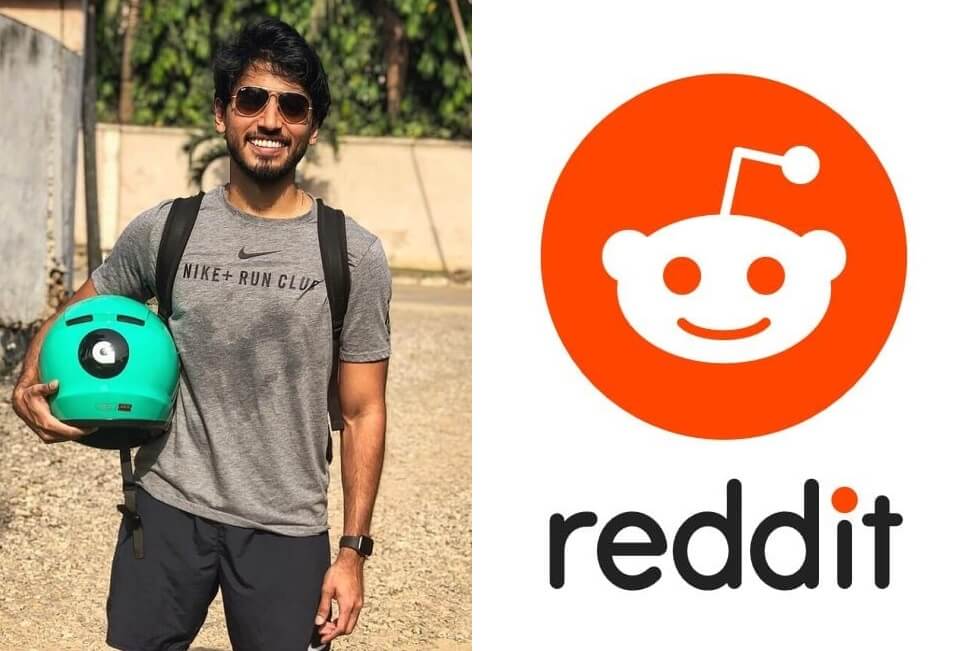 The brutal murder of Gokada CEO and Pathao co-founder Fahim Saleh will go down in history as one of the most shocking events of this month in 2020.
Since the news of Fahim Saleh's death came out, it has been a major topic of discussion on the internet, from blogs and forums to different social media platforms.
On Reddit, arguably America's most visited forum to date, the death of Fahim Saleh is being heavily discussed. Some of the most active topics on Reddit created about Fahim Saleh include "Who is Fahim Saleh's wife?" and "Thoughts on what happened to Fahim Saleh".
Fahim Saleh was never married and did not have a wife. Fahim Saleh, before his death, had managed to maintain a very private romantic life. He's been seen hanging out with some women but there is no confirmation none of them was Fahim Saleh's girlfriend or romantically involved with the late tech wizard.
On the other thread of "Thoughts on what happened to Fahim Saleh", Reddit users shared their different opinions about Fahim Saleh's murder.
Most people apparently are still puzzled that someone would want to murder a tech guy running a legit business in such a horrific manner.
One Reddit user stressed that "any one getting dismembered is pretty odd".
Another user wrote that it appeared the killer had wanted to clean up all evidence like nothing happened but was interupted.
The Redditor wrote:
"No the guy did not want to be "known". If you read the updates on NY daily news, police says that the killer stabbed him first, waited overnight for his blood to dry up before dismembering him. And all the blood was confined to his torso, which likely means that the killer is very professional at this and wanted to make it as neat as possible, the original plan was taking the body parts away with him and cleaning up the blood like it never happened. So creepy."
Some Reddit users share the opinion that Fahim Saleh may have borrowed money from the wrong people.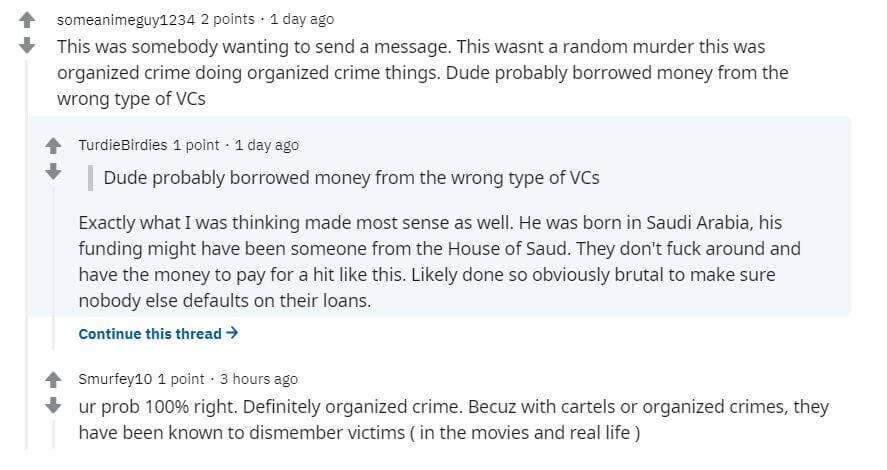 One Redditor claimed the Nigerian Government might be involved in Fahim Saleh's murder, but his comment was totally shut down by another Reddit user.