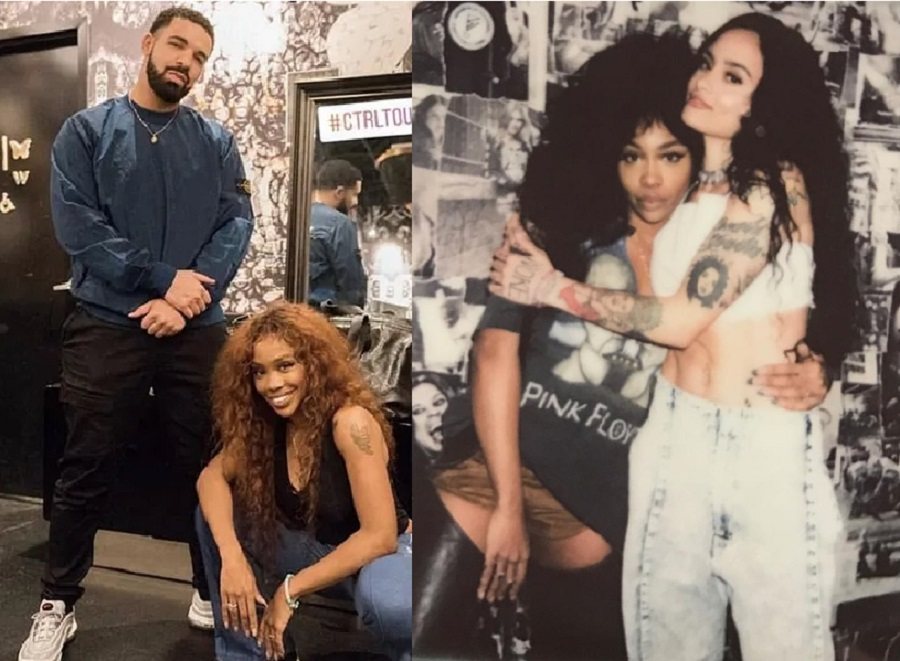 Who is SZA?
SZA is an American singer and songwriter. Her songwriting credits include, "Feeling Myself", which was co-written with Nicki Minaj and Beyoncé and Cardi B's "I Do," which was co-written with Pardison Fontaine. SZA is known for her hit songs like, "Kill Bill," "Nobody Gets Me" and "Kiss Me More" with Doja Cat.
SZA's real name is Solána Imani Rowe. She was born on November 8, 1989, in St. Louis, Missouri, USA, to her parents – Abdul Mubarak Rowe (father) and Audrey Rowe (mother). Her name "Solána" means "sunshine" and "Imani" means "faith." SZA was raised in Maplewood, New Jersey and is currently 33 years old.
SZA's religion
SZA was raised as a Muslim and still follows Islam.
About SZA's parents
SZA's father, Abdul Mubarak Rowe was an executive producer at CNN. He is a Muslim. SZA's mother, Audrey Rowe was an executive at AT&T. She is a Christian.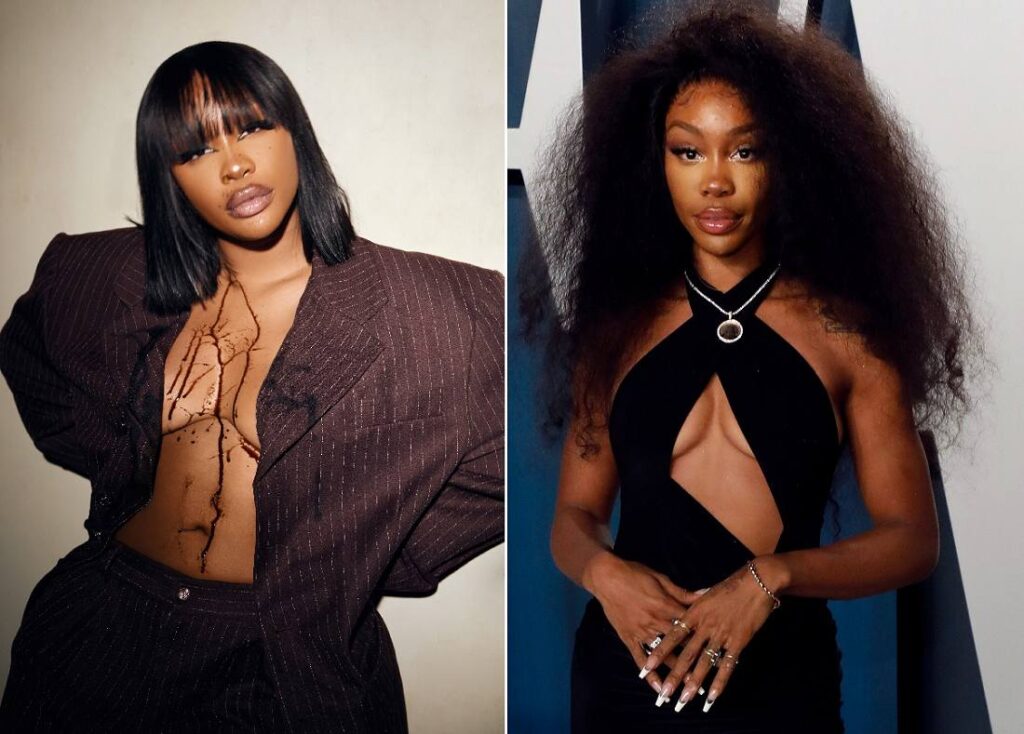 About SZA's siblings
SZA has an older half-sister, Panya Jamila, however, not much information is currently available about her.
SZA also has an older brother named Daniel. He is a rapper who releases music under the moniker, Manhattan.
The meaning of SZA's moniker
SZA formed her name with influence from the rapper, RZA of the Wu-Tang clan and the Supreme Alphabet. The "S" stands for "Sovereign" or "Saviour." The "Z" means "Zig-Zag-Zig," that is, the enlightenment of self and "A" stands for "Allah."
Speaking about the meaning of her stage name, SZA said:
"The S stands for Sovereign or Saviour or Self; the Z stands for Zig-Zag-Zig, which is the enlightenment and acknowledgement of one's self; and the A stands for the most high of all, Allah."
About SZA's sexuality
SZA sparked lesbian rumours following her heavily publicized relationship with female singer Kehlani. The singer appear to further fuel the rumours when she responded to a fan art tagging her as "lesbian" on Twitter with the words – "It's not wrong lol".
Despite this, SZA, at the time of writing this article, has not officially come out as lesbian or bisexual.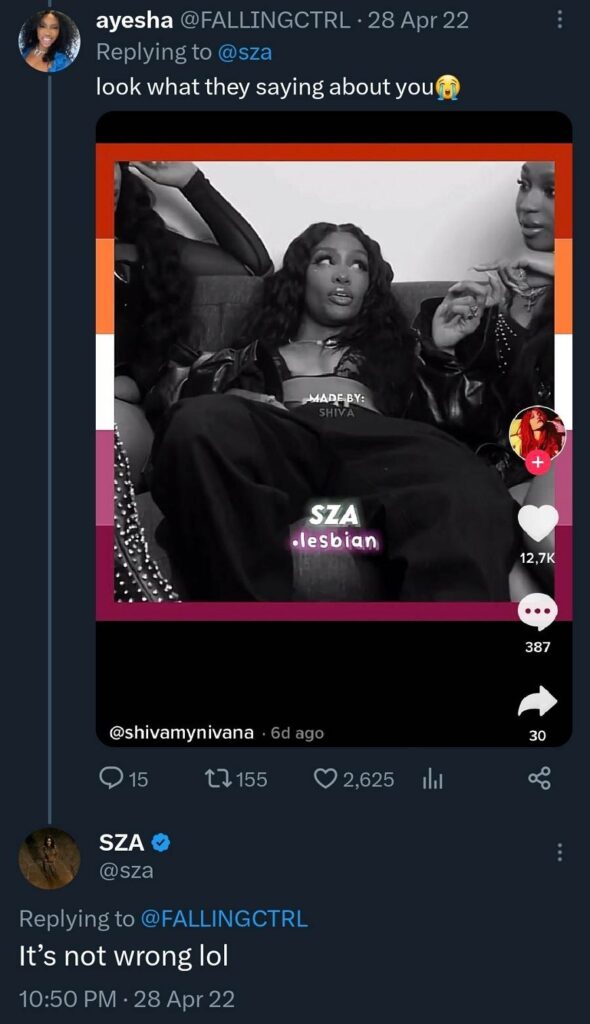 About SZA's marriage and wedding
As of April 2023, SZA is unmarried and has no husband or wife. However, she used to be in a relationship with rapper, Drake.
SZA's boyfriends/girlfriends
Below is a list of people SZA has dated in the past or simply romantically linked with:
Drake and SZA dated back in 2009.
Kehlani and SZA were rumoured to have dated in 2021.
Scott Sasso, a streetwear brand owner was said to have dated SZA. This was later found to be untrue.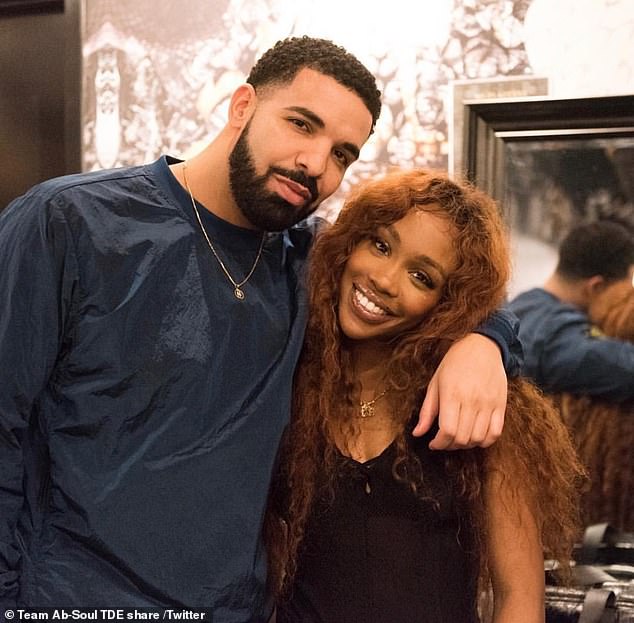 About SZA's relationship with Drake
Drake (born Aubrey Drake Graham) is a Canadian rapper, singer, songwriter, actor and businessman. He is popularly known for his hit songs like, "God's Plan" and "Way 2 Sexy." Drake has been credited for popularizing the use of R&B elements in hip-hop. He was born on October 24, 1986, in Toronto, Ontario, Canada and is currently 36 years old.
In the 2020 song "Mr Right Now" by 21 Savage and Metro Boomin which Drake was featured in, the rapper claimed that he and SZA dated.
Drake rapped:
"Yeah, said she wanna fuck to some SZA, wait, cause I used to date SZA back in '08."
However, SZA later set the record straight, confirming that they did date but it was in 2009 and not 2008 as Drake said.
She tweeted:
"So it was actually 2009 lol … in this case, a year of poetic rap license mattered lol. I think he jus rhymed 08 with wait. Anybody who really knows me and was around during this time can confirm…it's all love all peace."
She went on to say:
"I just didn't want anybody thinking anything underage or creepy was happening. Completely innocent. Lifetimes ago."
Further information about SZA's relationship with Drake is currently scarce in the media.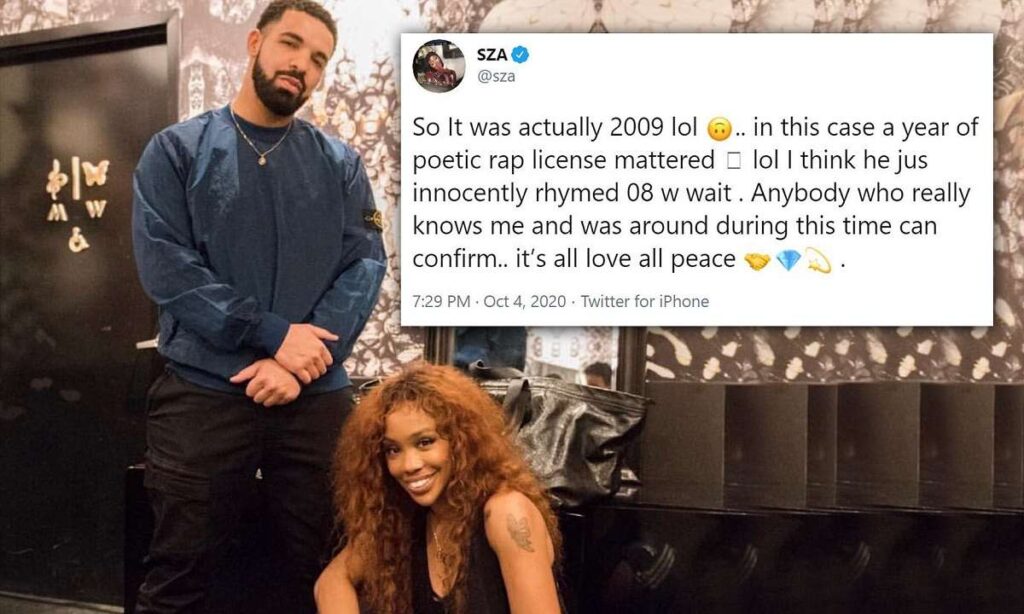 About SZA's relationship with Kehlani
Kehlani (born Kehlani Ashley Parrish) is an American singer, dancer and songwriter. They are popularly known for their hit songs like "Nights Like This," which featured Ty Dolla Sign and "Good Life." She was born on April 24, 1995, in Oakland, California, USA, and is currently 28 years old.
Kehlani and SZA sparked dating rumours in April 2021 when they were spotted dining with Lizzo in Los Angeles. Later, Kehlani and SZA were seen holding hands at the Met Gala after-party hosted by Rihanna. The rumours became more intense when Kehlani posted a picture with SZA on their Instagram page and captioned it:
"My poison ivy."
However, neither Kehlani nor SZA has addressed the dating rumours.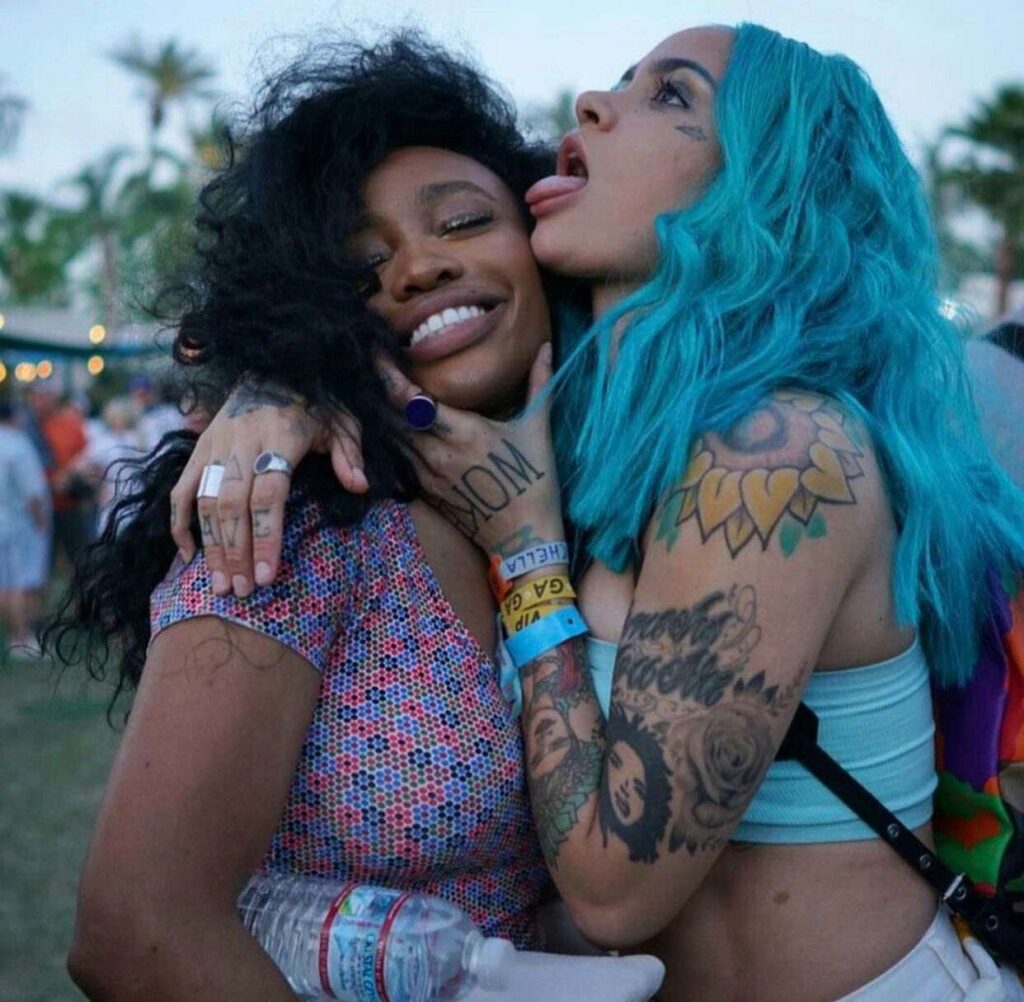 About SZA's relationship with ThankGod4Cody
ThankGod4Cody (born Cody Jordan Fayne) is an American songwriter, producer and musician. He is popularly known for producing SZA's albums, "Ctrl" and "SOS."
Earlier this year, SZA and her producer, ThankGod4Cody were seen having a fun time on the beach in Hawaii together. The photos led to speculations of romantic involvement between the two. As of the time of writing this article, there is no confirmation that SZA has become romantically involved with her producer ThankGod4Cody and neither party has addressed the dating rumours.
About SZA's kids
As of the time of publishing this article (April 2023), SZA does not have any children. She has not expressed any interest in having kids at this time either.