by Miz Tee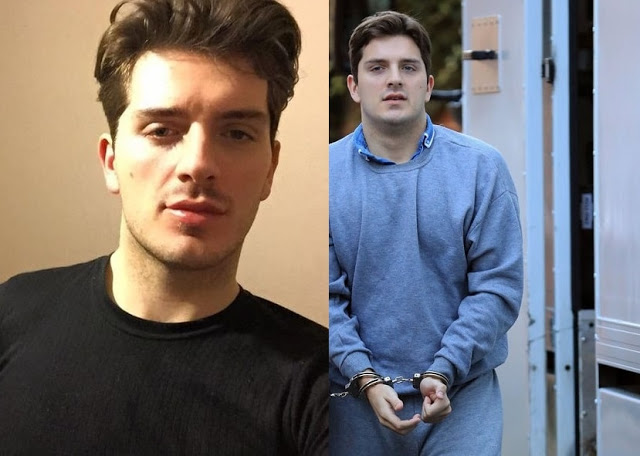 A 27-year-old British man named Daryll Rowe has been found guilty of trying to infect 10 men with HIV.
Rowe who is the first person in England to be found guilty of violating the law against deliberate HIV infection was jailed for life with a minimum term of 12 years.

It was learned that Rowe infected five men he had unprotected sex with with the virus and ripped the condoms he used on another five in Brighton and Northumberland.
Rowe was diagnosed with HIV in April, 2015. Prosecutors said that from October, 2015, to February, 2016, he went on what prosecutors called "a cynical and deliberate campaign to infect other men with HIV."
Rowe, it was gathered, met some of his victims on the gay dating app, Grindr, and then pressured them into having sex with him without condoms.
One of his sexual partners said that Rowe told him, "You need to [do it without a condom] if we're going to be together."
After they had sex, Rowe texted him, "Maybe you have the fever… I have HIV LOL."
Darryll Rowe told another of his victims after their sex: 'I got you. Burn, you have it!'
Another person said that he had sex with Rowe with a condom after Rowe tried to pressure him to do bareback, but later he found condoms with the tips cut off in the trash.
A different victim said that Rowe called him after they had sex and said, "I ripped the condom. You're so stupid, you didn't even know."
When police started looking for Rowe, he fled from Brighton to northeast England, went by the name "Gary Cole," and moved in with two men, both of whom said he also gave them the virus.
His mother urged him to turn himself in to police, and when he was arrested police found three condoms with the tips cut off on him.
The prosecutor accused him of attempting to infect ten men and successfully infecting five.
Rowe's lawyers said that he thought that he had cured himself of HIV with oregano, coconut and olive leaf oils, and drinking his own urine.
Rowe was subsequently found guilty and sentenced to life in prison.
He will have to serve a minimum of 12 years in prison.