Who is Young Thug?
Young Thug is an American rapper, singer, and songwriter. He is widely considered an influence on the sound of modern hip-hop and trap music. Young Thug is famous for his eccentric music style and fashion sense. Some of his hit songs include "Best Friend," "Digits," "Go Crazy," featuring Chris Brown, etc.
Young Thug's real name is Jeffery Lamar Williams II. He was born on August 16, 1991, in Atlanta, Georgia, United States. As of November 2023, Young Thug is 32 years old.
Details of Young Thug's arrest and charges
Young Thug, rapper Gunna, and 26 others were arrested on May 9, 2022, for various criminal charges, including violating the Racketeer Influenced and Corrupt Organizations (RICO) Act. The RICO Act is aimed at fighting against organized crimes in the US and Thug's record label, "Young Slime Life" (YSL) was tagged as a "criminal street gang."
Thereafter, authorities searched Young Thug's home and found guns and illegal substances, adding seven more felonies to his previous charges. As of the time of writing this article, Young Thug is in Cobb County Jail. Worse still, the chief judge has denied him bond many times over fear that he would intimidate witnesses.
About Young Thug's parents
Young Thug's parents are of African-American descent. Thug's father's name is Jeffrey Williams Sr, while his mother is called "Big Duck." The rapper grew up in a "very poor" home. Young Thug's family struggled financially before the rapper became famous.
Recounting his humble beginning, the Atlanta-based rapper told FADER in 2014:
There was 11 of us … so it was worse than struggle – that shit was hell."
About Young Thug's father – Jeffrey Williams Sr.
Young Thug's father Jeffrey Williams Sr is from Sylvan Hills, Atlanta. Williams Sr is an ex-convict, having spent 2 years in prison over a mistaken identity charge. Before that, Thug's father was reportedly into gambling and other criminal activities. Following Young Thug's arrest in 2022, his father defended him in the media, claiming that the authorities had unjustly indicted his son.
Young Thug's father told WSB-TV newsmen in May 2022:
"I'm gonna fight for him to the end. I'm his father."
About Young Thug's mother – "Big Duck"
Young Thug's mother's real name remains unknown; however, he refers to her as "Big Duck" or "Mommy Duck." Young Thug's mom reportedly toiled to cater for her 11 kids almost all alone because the rapper's dad could barely provide for the family. The hip-hop singer shares a very close bond with his mother. Thug told Rolling Stone that the first thing he did when he started making money was buy his mother a car.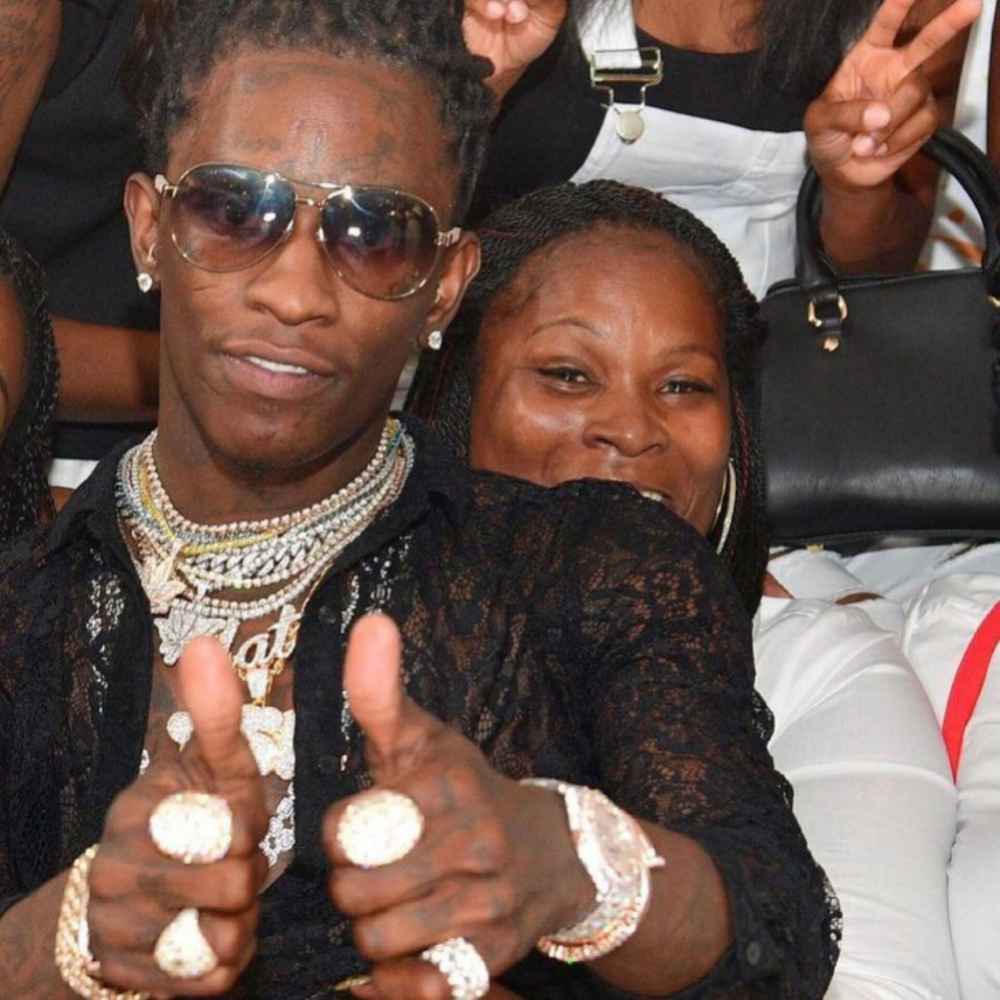 About Young Thug's siblings
Young Thug is the tenth of eleven siblings. He and his siblings have different biological fathers except for his only younger sister named Dora. No doubt, the rapper prioritizes his family. For instance, he signed three of his siblings – Dora, Dolly White, and Quantavious Grier aka Unfoonk, to his record label.
Sadly, one of Young Thug's older sisters, Angela Grier, passed away in March 2023. However, the cause of her death remains unknown. The rapper also lost an older brother called Bennie, when he (Thug) was a kid. Bennie was reportedly into gambling and unknown gunmen shot him dead in front of their Atlanta home.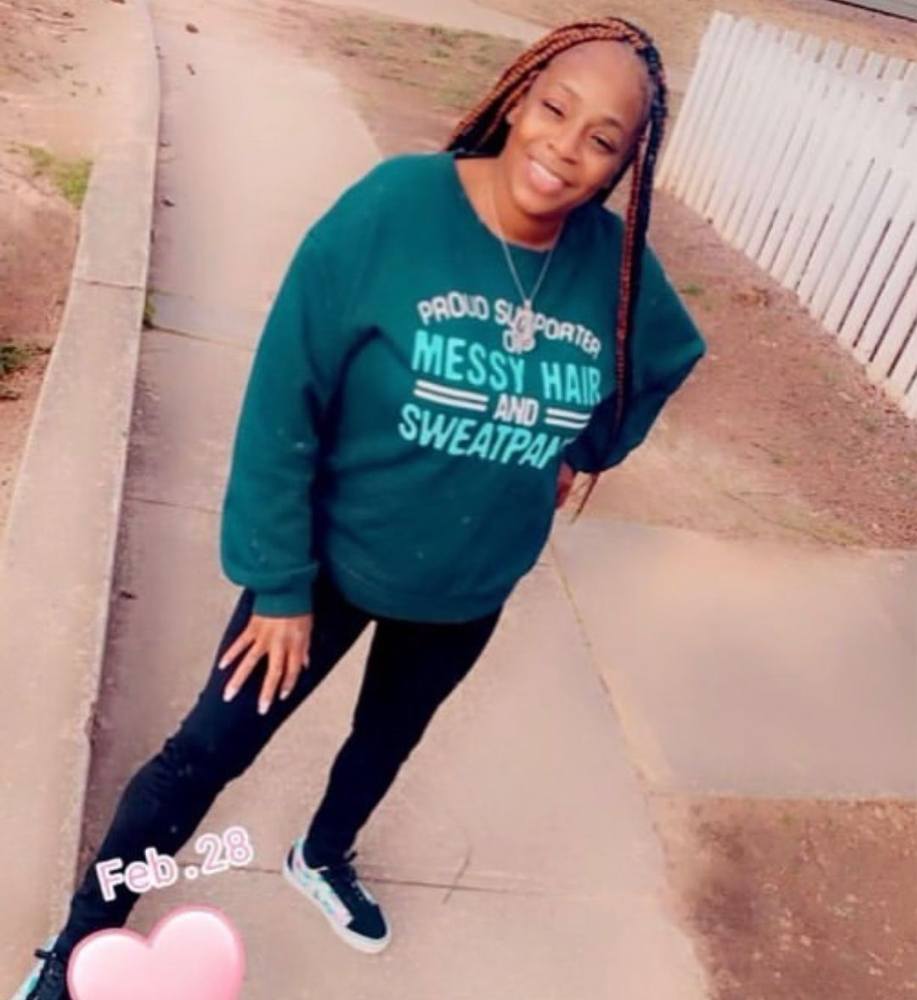 About Young Thug's older brother – Unfoonk
Young Thug's older brother Unfoonk is also a rapper based in Atlanta. He was in prison for 11 years and when he regained his freedom in 2019, Young Thug gave him a fresh start.
About the incredible help his brother has been, Unfoonk said:
"He gave me a lot. He taught me about life. He gave me a vision of how life is. I see things different now. He just painted a picture in my head. He gave me so much knowledge, and I'm the older brother."
Young Thug's brother, Unfoonk, is also involved in the ongoing RICO case and was placed on a 10-year probation. But in June 2023, a Georgia judge found him guilty of violating the terms of his probation after policemen caught him with a handgun. After that, he was sentenced to nine years and six months in prison.
About Young Thug's marriage and wedding
As of the time of publishing this article (November 2023), Young Thug is unmarried and has no wife. While the "Digits" singer is not married yet, he was previously engaged to his long-time girlfriend, Jerrika Karlae.
List of women Young Thug has dated
Here's a full list of all the women Young Thug has reportedly dated:
Young Thug and Jerrika Karlae dated on and off for about 7 years (2013 – 2020).
Young Thug and LaKevia Jackson hooked up when the rapper was a teenager. Their romance led to the birth of the rapper's oldest son Kyvion. Young Thug's first baby mama LaKevia passed away in March 2022. A man reportedly shot her at a party following a dispute over a bowling ball.
Young Thug has been dating singer Mariah the Scientist since 2021.
About Young Thug's ex-fiancée – Jerrika Karlae
Jerrika Karlae is an American influencer, model, entrepreneur, and also a musician. Born on September 18, 1993, Karlae is 30 years old as of November 2023. Her full name is Jerrika Karlae Hauser. Jerrika is more popular in the media as Young Thug's ex-fiancée even though she is also an artiste.
Young Thug and Jerrika Karlae first met in 2013. The former couple told VladTV in 2015 that they met for the first time at Gucci Mane's studio. Thug further described their meeting as "love at first sight." However, they started as friends because Jerrika Karlae was dating an athlete at the time. After she ended her relationship, the American rapper expressed his feelings to her. In April 2015, Young Thug asked Karlae to be his wife. They further disclosed they were planning their wedding. But they never hit the marriage milestone as they broke up in 2020. After they split, Karlae seemingly called out the rapper on social media.
She wrote:
"Why misuse and abuse something or someone why not leave them be! That's some narcissistic shit. You behind the scenes painting pictures of me, like ima fucked up individual when you devil."
In June 2022, Jerrika Karlae claimed that she visited Young Thug in Fulton County jail and that they also spoke behind the scenes. Thereafter, she shared with The Progress Report Podcast that the rapper was "doing good" in jail.
The 30-year-old social media Influencer said:
"He's doing good, actually, and he's in really great spirits. I feel like this is just a moment for him to learn a lot of lessons."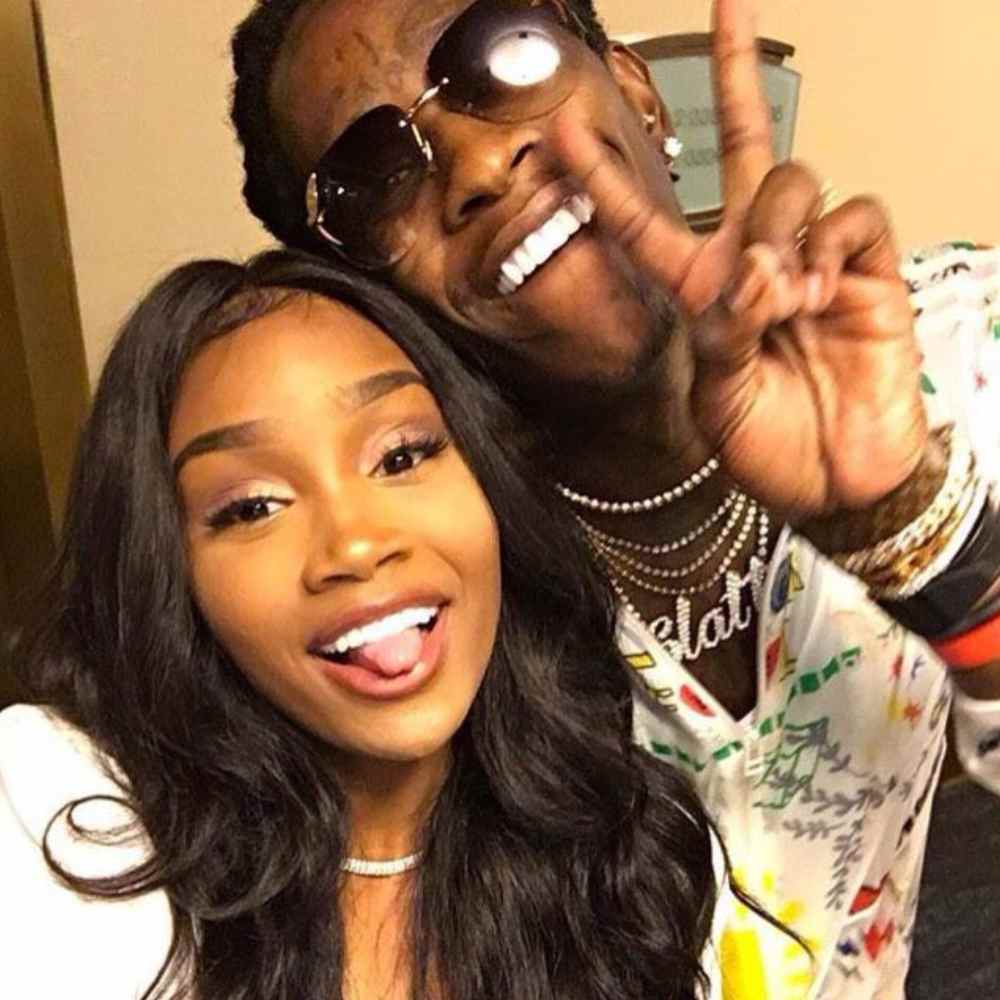 About Young Thug's relationship with Mariah the Scientist
Mariah the Scientist (born Mariah Armani Buckles) is an American singer and songwriter. She is famous for her hit songs like "Beetlejuice," "Always n Forever," with Lil Baby, and "Rearview," which featured NBA YoungBoy. Mariah the Scientist was born on October 27 1997 in Atlanta, Georgia, US, and she is currently 26 years old.
In 2021, there were rumours that Young Thug and Mariah the Scientist were dating. Mariah confirmed these reports when she started using her platform to campaign for his release in 2022.
When authorities first arrested Young Thug, Mariah the Scientist tweeted:
"Why would this nigga go to jail and leave me out here?"
In August 2023, while performing in San Francisco, Mariah the Scientist said to the crowd:
"Now, you know I got a man. He locked up. Free my baby daddy! Free Thug."
Young Thug and his partner Mariah worked together on a song, "Walked In," from her 2021 album. Mariah has also appeared at several of the rapper's court hearings, continuing to voice her support for him.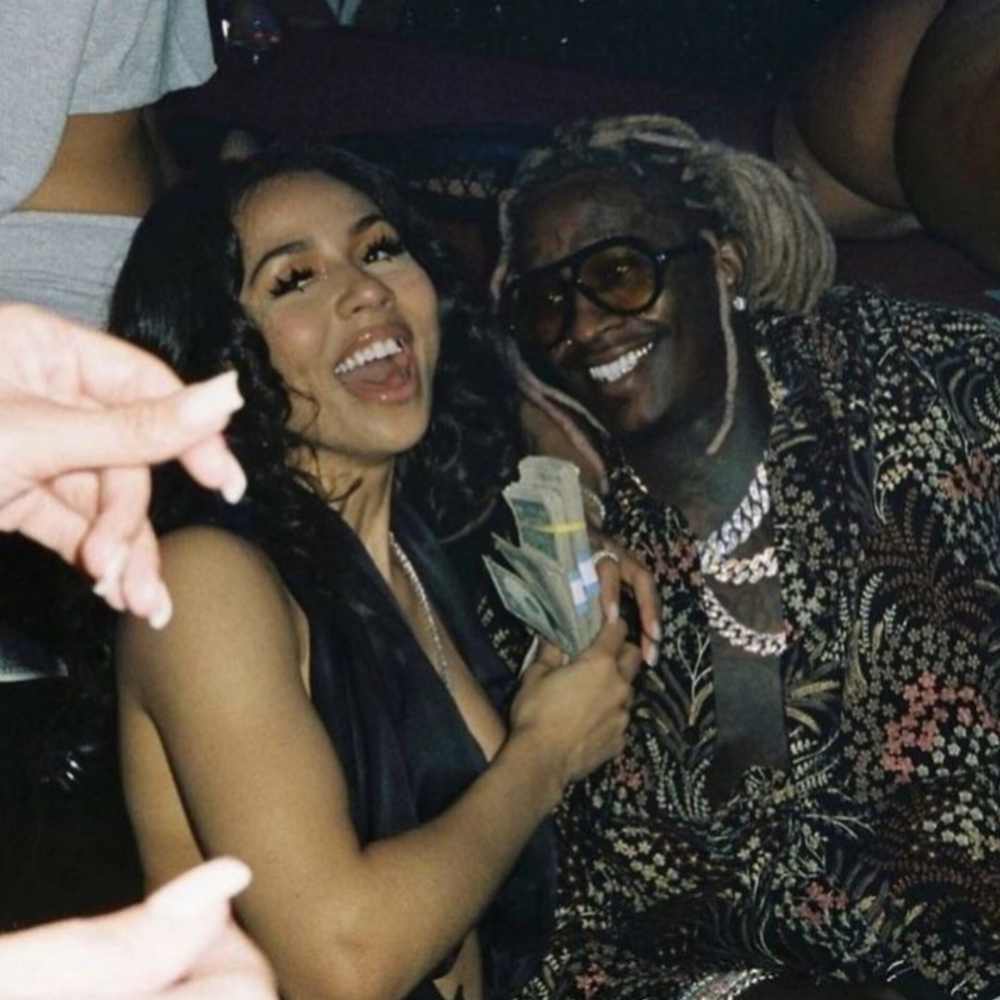 About Young Thug's kids
Young Thug has a total of six children (three sons and three daughters) by four different women.
Young Thug's kids' names
Here are the names of Young Thug's six children:
Kyvion Jackson (son)
Haiti (daughter)
Hayden (daughter)
Jacob (son)
Jahmir (son)
Mari Mego (daughter)
Here's everything to know about Young Thug's children:
1. Kyvion Jackson
Kyvion Jackson is Young Thug's oldest child and first son. At age 17, the Atlanta rapper welcomed his first child, Kyvion, with his now-deceased baby mother, LaKevia Jackson. Kyvion was born in October 2008; hence, he is 15 years old as of November 2023. Young Thug's oldest son was devastated after his mom abruptly passed away. Kyvion shared a cryptic post on his Instagram page.
He wrote:
"I'm ready to die. Come get me"
2. Haiti and Hayden
Haiti is Young Thug's second child and first daughter, whereas her sister Hayden is the rapper's third child and second daughter. Young Thug's daughters Haiti and Hayden share the same mother, although her details are scarce.
3. Jacob and Jahmir
Jacob is Young Thug's second son, while Jahmir is his third son. Young Thug's sons share the same mother. She is known as "Kameme." In 2016, she accused the "Best Friend" rapper of being an absentee father to their sons. Kameme also claimed that Young Thug had refused to attend Jahmir's birthday party.
4. Mari Mego
Young Thug's daughter Mari Mego is currently his youngest child. Mego's mother is Young Thug's former lover, "Gucci Red." In 2015, she called out the Atlanta rapper, alleging that he wasn't paying enough child support.
Just like her father, Mari Mego is also a rapper and released her first single, "They Listen A Lot" in 2020. She is signed to her dad's record label, YSL.