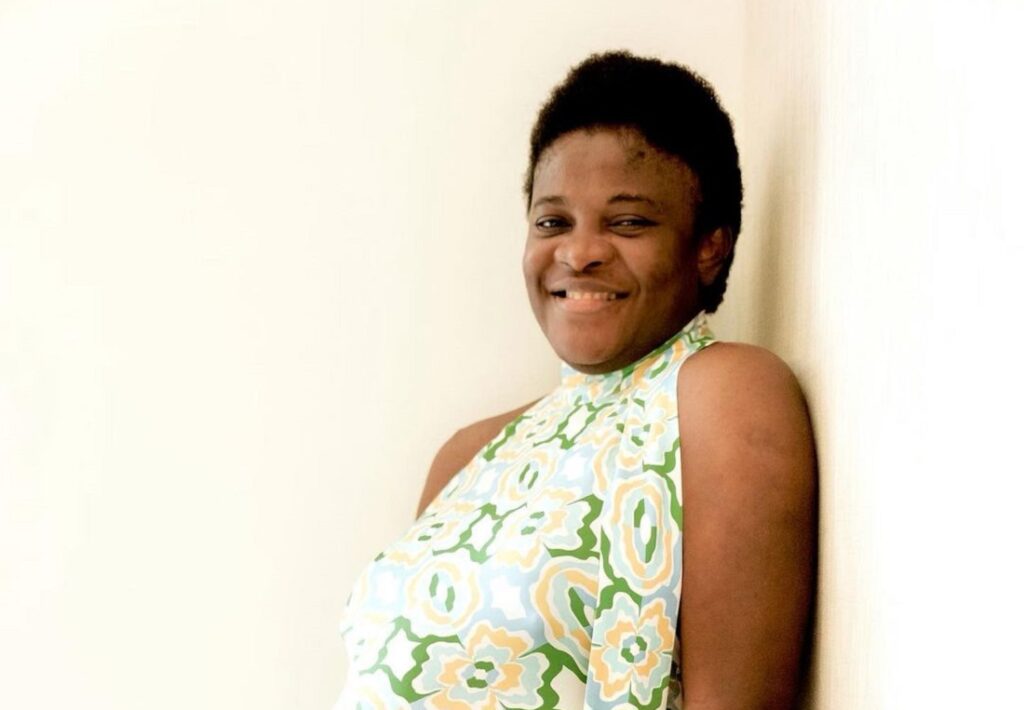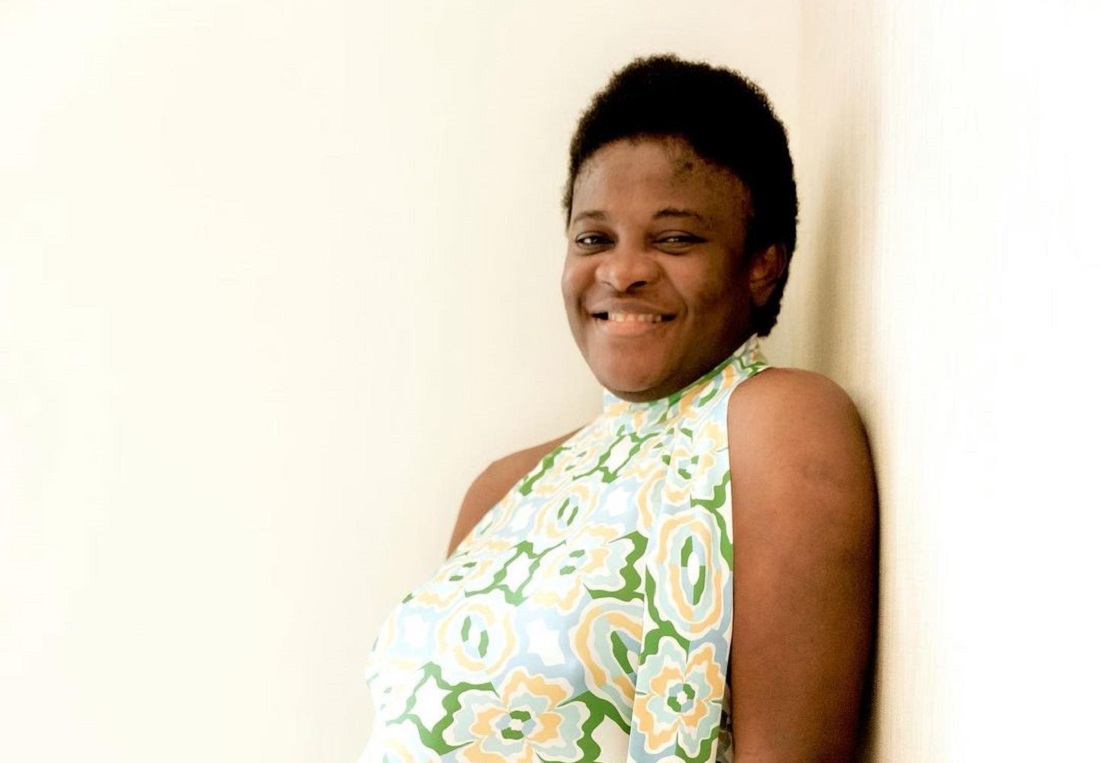 Angela Nwosu a.k.a. Nigerian digital Ogbanje is a social media influencer, sex therapist, and vlogger.
She frequently makes content on relationships, love, sex, and marriage on her social media pages.
Angela Nwosu's nickname, 'digital Ogbanje', was partly based on her childhood experience. She revealed that she was quite disobedient and rebellious as a child which earned her the name. Although Angela stated that she hated the name at the time, she has grown to love it. She even openly called herself a proud digital ogbanje.   
Full data profile of Angela Nwosu
| | |
| --- | --- |
| Full Name | Angela Nwosu |
| Nickname | Digital Ogbanje |
| Age | 33 Years Old |
| Gender | Female |
| Birthday | April 10, 1988 |
| State of Origin | Anambra |
| Parents | Unknown |
| Height | Not Available |
| Marital Status | Married |
| Spouse | Austin Nnaemeka |
| Tribe | Igbo |
| Career | Digital Spiritualist, Therapist |
Angela Nwosu's childhood and education
Angela Nwosu was born on the 20th of April, 1988, and she is 33 years old at present. Although a native of Anambra State, Angela grew up in Lagos State. More details regarding her childhood are not currently available.
Angela Nwosu attended Tonia International College, Lagos, after which she acquired a BSc degree in Physiology from Madonna University, Anambra State.
Angela Nwosu's career
Angela Nwosu a.k.a. digital Ogbanje stated that she first began her career as an actress. She has appeared in a couple of movies, including "Omambala" and "Faking It".
Her career as an online spiritualist and relationship therapist began officially in 2016. She made a video where she discussed sex using many vulgar and explicit words. The video went viral, but her account got suspended from Facebook. She subsequently posted more videos with vulgar language and phrases but got suspended from Facebook at four different times, before she was completely banned.
Her account was later reinstated, and her content became less vulgar and offensive. 
Angela Nwosu has gathered a lot of fans since the start of her career.
Asides from providing relationship tips and advice, Angela Nwosu is also a full-time businesswoman who makes and sells 'spiritual' products like enchanted soaps, herbs, creams, luck bracelets, among others, to her clients.
She also claims that she is capable of solving spiritual problems, including problems of infertility and childlessness. Although she constantly receives criticisms online, she still has lots of supporters who testify to the effectiveness of her products. 
The spiritual ogbanje is also a sex therapist. Angela Nwosu regularly addresses issues on sex and marriage via her Instagram and YouTube handles. Nwosu is famous for her talks on abnormality. She maintains that her career as a spiritualist is 'not normal'. According to her, she is not a normal person and can never act randomly.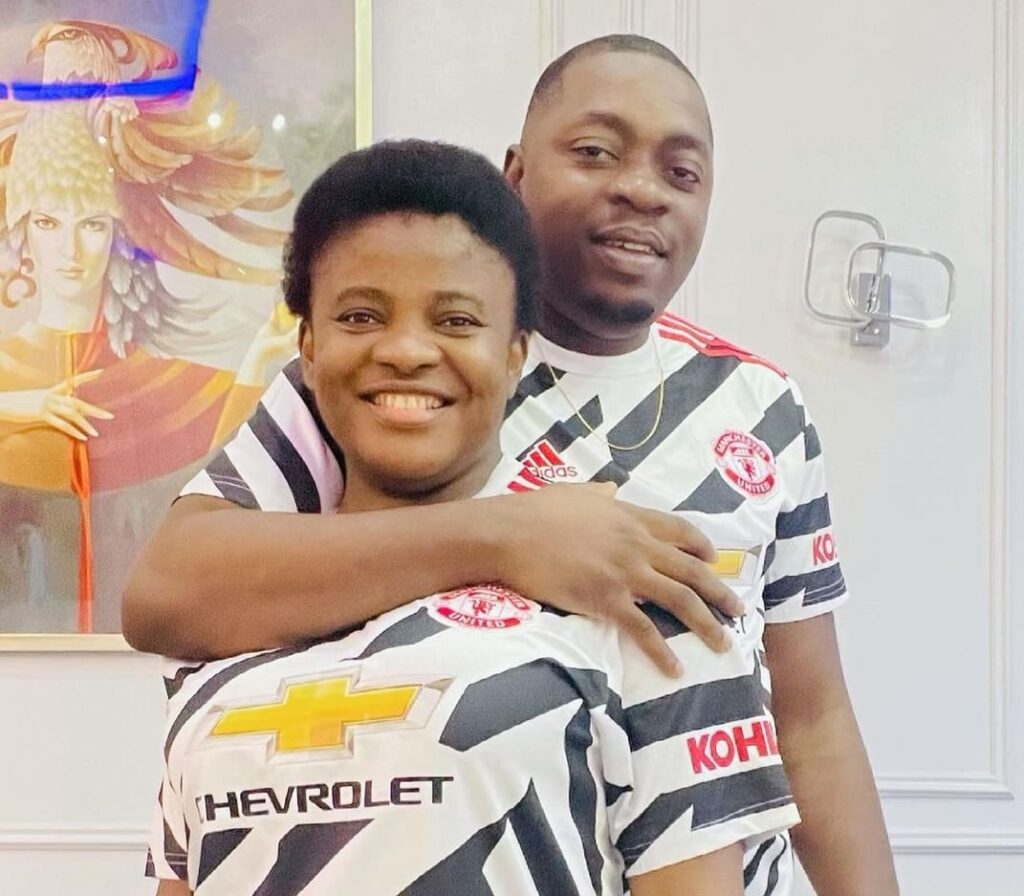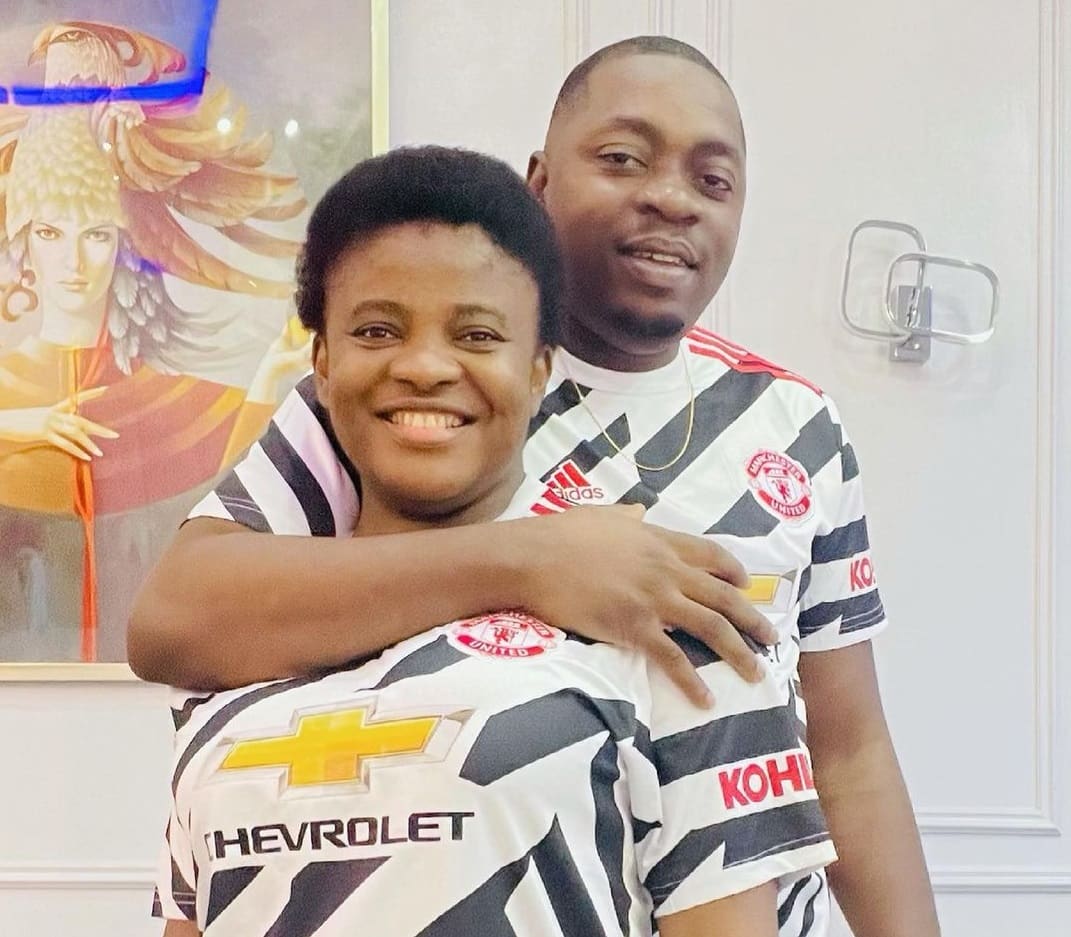 Angela Nwosu's marriage and husband
Angela Nwosu is happily married to a businessman named Austin Nnaemeka.
Austin Nnaemeka is also a movie director. He has directed quite a couple of movies, including "Omambaa". He is also the owner of the mobile app, 'Mr. Taxi". He mentioned that the application was created to solve the transportation issues in Nigeria and help people board taxis seamlessly online. 
Angela Nwosu and her husband, Austin Nnaemeka tied the knot in September 2019. Angela Nwosu revealed that she met Austin through Facebook. Contrary to what people assumed, he fell in love with her solely because of her content.
Austin has also said that he supports and loves his wife's chosen career. He said one of the reasons for his love for Angela is her "realness".
Angela Nwosu often refers to her husband as her 'god'. She says he is the 'god' she serves, and that he means everything to her.
Angela Nwosu's children
Angela Nwosu and her husband Austin Nnaemeka are expecting their first child in a couple of weeks. Angela Nwosu is currently heavily pregnant with her first child.
Angela Nwosu's net worth
Based on current information about Angela Nwosu's earnings and income, her net worth is estimated at $105,000 (around N50 million naira). 
Angela Nwosu on social media
Angela Nwosue aka Digital Ogbanje is active on social media. Her Instagram handle is @Angelanwosu. Her YouTube channel is Angela Nwosu Vlog.