Moderator: Gloria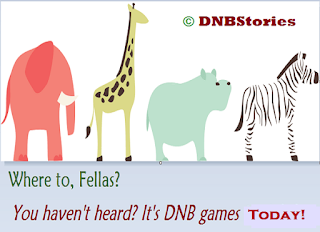 Hello DNB Peeps.
Welcome to our first game day!
The game rules are simple and any DNB person is free to play!


Each game will produce only one winner.

The winner will be announced the coming week before the start of a new game.
Again, the rules are simple:
*Any DNB person with a name is free to play. DNB editors can play for fun as their answers won't be assessed.
*You can only play once in a particular game so always crosscheck your answer before submitting.
*Keep your answers free from hate words and inartistic raunchiness. I reserve the right to delete answers I deem inappropriate.
THIS WEEK'S GAME QUESTION:

Tell a complete story in just three sentences!
LOL…you can pull back your eyes, it's easy!

I will go first.
Remember: The shorter your sentences and the sweeter your story, the better your chances of winning.