Moderator: Gloria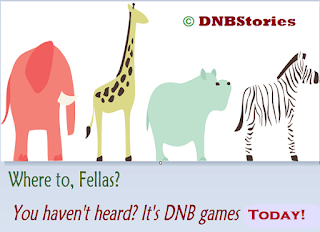 So the winner of last week's game is…
Ok, before that, I have to say that the stories were all amazing. Well, not that we had expected less—readers always make good writers!
But because of the rule, we can only pick one winner.

So the winner of last week's game is ….


***Iyke David***
Here is the winning story:
"She was very beautiful to behold.
I did not waste time to woo her.
Today, she is the mother of my four kids."

He actually wrote 'woe' instead of 'woo' but we forgive him.
The game question is 'Tell a COMPLETE story in three sentences' and his answer sure did that.
Congrats, Iyke. I've always known one day you will make us proud.
Now, this week's question:
If you were to write a love story, what title would you give it?

We will choose the title that most appeals to us. Maybe, someday, write a story on it.
So the game is open from now to till Wednesday morning. The rules are still the same.
You can choose to congratulate Iyke David before writing down your answer.
Goodluck, DNB Mummies and Daddies!!